The scene for contemporary art in Europe's North is expanding and developing new dynamics as international collectors are watching the scene. With Nordic Notes we regularly cast the eye on the Nordic art and cultural scene, portraying its important actors.

We are on the Ludviginkatu in Helsinki, in a wonderful "Gründerzeit" house.
The house has a very interesting history and is now owned by our family. On the upper story is my and my wife's apartment. Some other members of the family also live here. It also houses the Family Office of our company, the Em Group Oy, which my father established in the 1950s and which still belongs to the family, my three sisters and I being the owners.
You are showing here a part of your art collection which is open to visitors. How did your collecting begin?
I think I have always been a collector. I have collected stamps and coins. My mother has always been very interested in Finnish landscape painting, and the two of us began collecting them. We visited galleries and participated in auctions together, at age fifteen I found that very exciting. We collected landscape paintings from the late nineteenth to the early twentieth century focusing only on Finnish art. We Finns love our landscape very much, so it was obvious to us to collect landscape paintings; it did not occur to us to collect international art. It's been a long road to the attainment of our current collection. Although I graduated as an engineer, I've always been interested in "beautiful things," and regard collecting art as a form of compensation.
You have some examples of Finnish design pieces in your office here.
Design has always fascinated me. Finnish furniture design has always very much belonged to everyday Finnish life. We own a number of furniture pieces and lamps from Artek, a firm established by Alvar Aalto and his wife. I no longer keep those pieces in our Helsinki office. We considered the initial concentration of landscape paintings, often in imposing gold frames, as a counterbalance to the functional modernism of the furniture pieces by Alvar Aalto; many of those furniture pieces including lamps are now in storage or can be seen in our Salon Dahlmann in Berlin.
You mention Salon Dahlmann. That is as it were, your place of business in Berlin, What is the meaning behind the name?
We own a house in the center of Berlin-Charlottenburg, in a side street of the Ku'damm where we show changing exhibitions including works from our collection and others. We named Salon Dahlmann after its former owner. It is very important to me to show Finnish art there; I think Berlin could still experience a few surprises there. I've lived and worked in Germany, I speak the language well and feel deeply connected to the country. Berlin has always been a metropolis and has become so even more in recent years.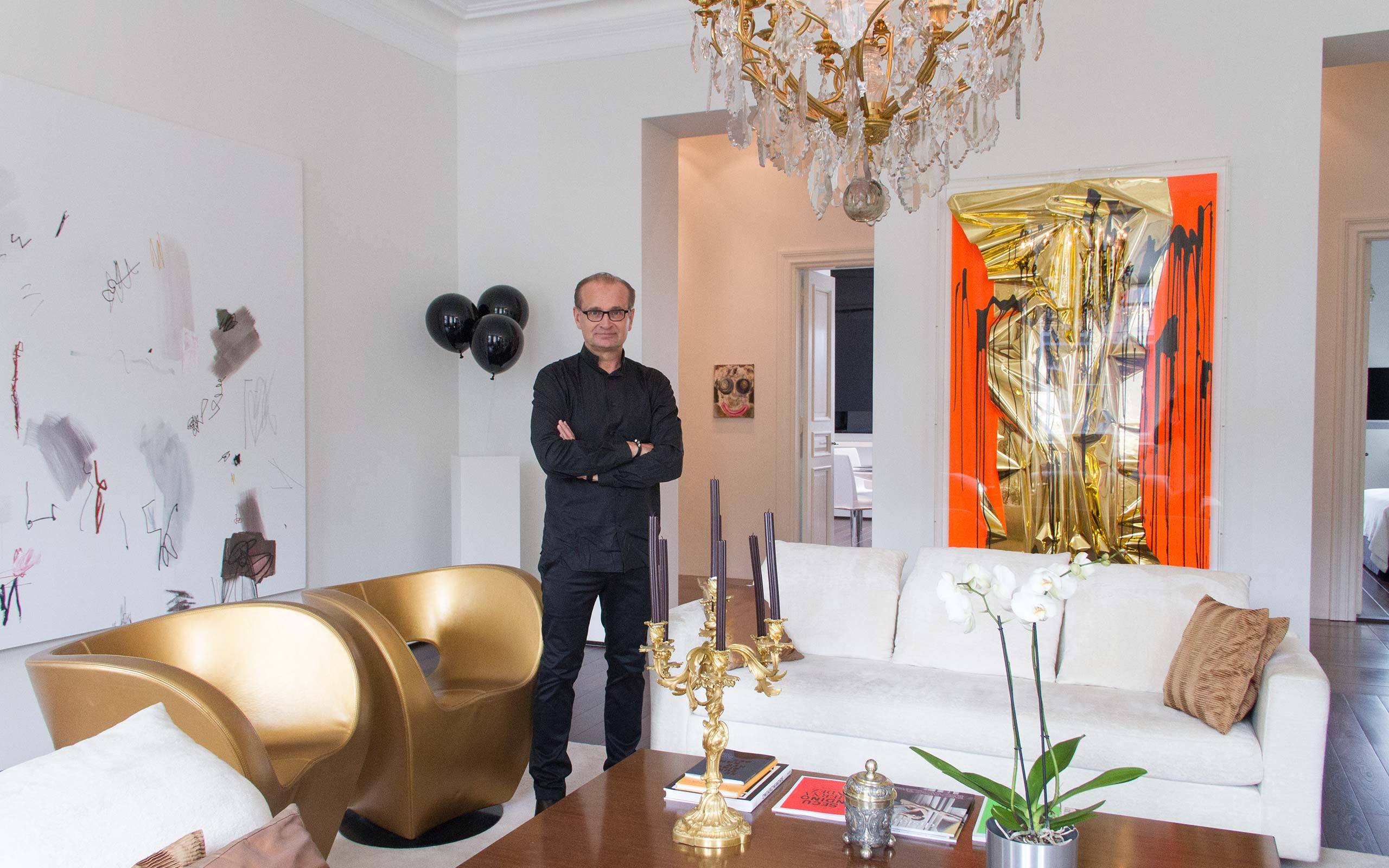 Isn't the art and gallery scene in Berlin mainly concentrated in Mitte?
When I moved to Charlottenburg it was as I had always imagined Germany to be, therefore I remained in West-Berlin, although many, especially younger people, moved to Mitte or East-Berlin. Presently I have the impression that the West is beginning to regain its former splendor with so many artists and galleries. I like the tradition of the "Berlin Salon" in which musicians, writers, and painters gathered and I wish to revive it. With exhibitions, concerts, performances, and workshops at Salon Dahlmann, we not only want to offer a great variety of formats but to create a genuine meeting place. In Salon Dahlmann we've organized exhibitions with Janne Räisänen, Secundino Hernandez, Anselm Reyle/Marianna Uutinen, Henning Strassburger, Noora Geagea, and Matti Kujasalo. In 2017, the hundredth anniversary of Finnish independence, we'll present a Tom of Finland exhibition which we are presently preparing.
What do you think are the reasons that only very few Finnish artists are internationally known?
Perhaps Finns are a little shy. For a long time Finns have failed to think internationally. It is possible that we are not good yet at marketing art. We'll probably have to work on that. But there are some very well known Finnish artists and significant movements radiating out from Finland. Think of the "Helsinki School", Finnish photography has become a kind of brand. I also want to mention the worldwide known video artist Eija-Liisa Ahtila. We'll organize an exhibition with her as well next year at Salon Dahlmann.
In other fields such as fashion, architecture and in the kitchen the term "Nordic" has become a label that's become internationally successful. Do you think it could also work for art?
That depends, especially in Finland, on how you define art. I think in the area of handicrafts it has already succeeded. There are very many extraordinary Finnish glass artists and brands like Iittala have distributed their work in the world. This might be easier for architecture and design for works by Alvar Aalto, Tapio Wirkkala, and Timo Sarpaneva and his companions are all very special and quite timeless. In art it is more difficult. Art doesn't serve any purpose and is so very individual that it is difficult to put a label on it. Through digitalization, our world has become so very international, that there has become less of a tendency to see in country specific terms, I think that inclination exists in fewer areas now than in the past. For example, could one clearly define Swedish fashion design? Often fashion must satisfy international tastes. As everywhere, there are surely exceptions.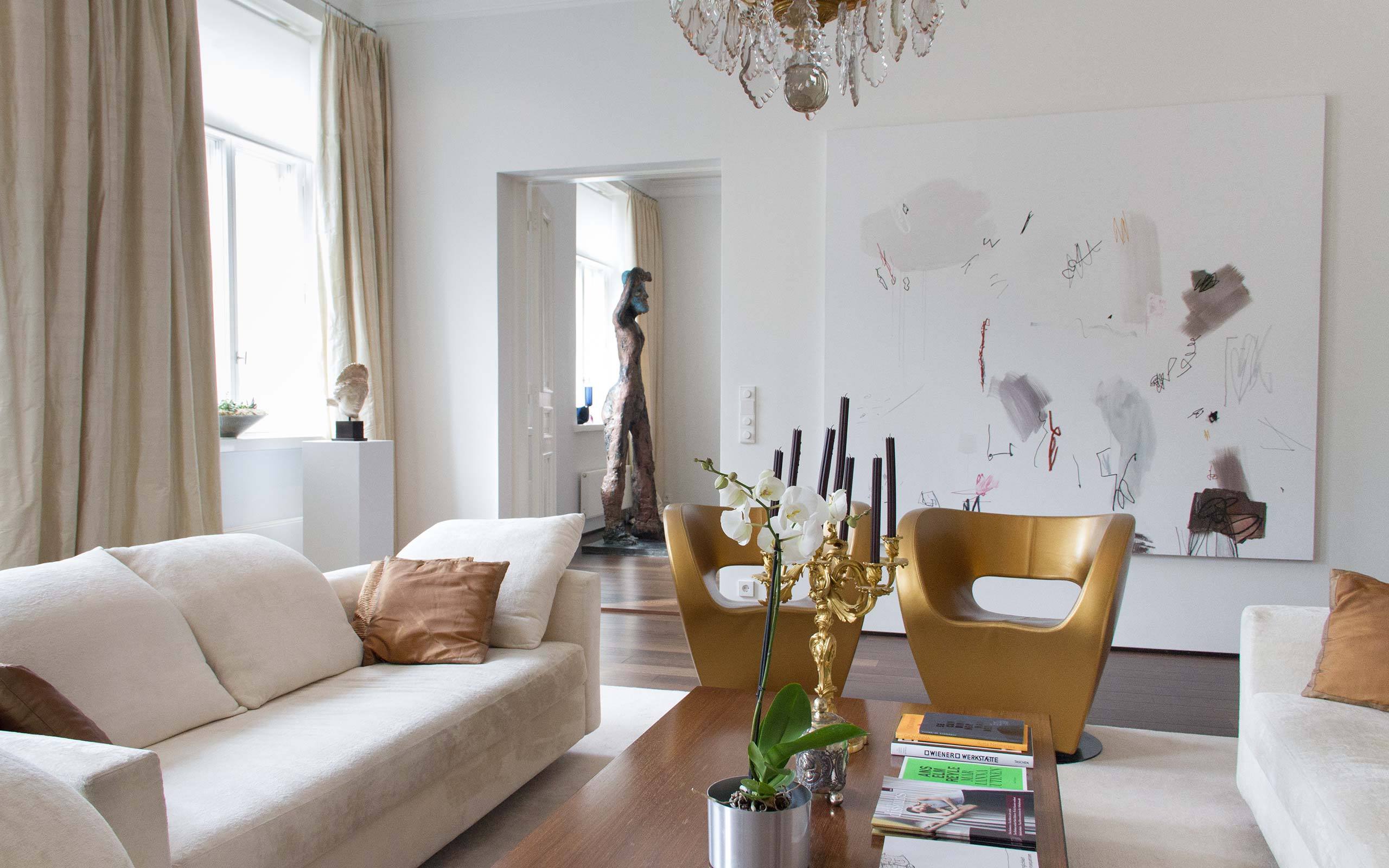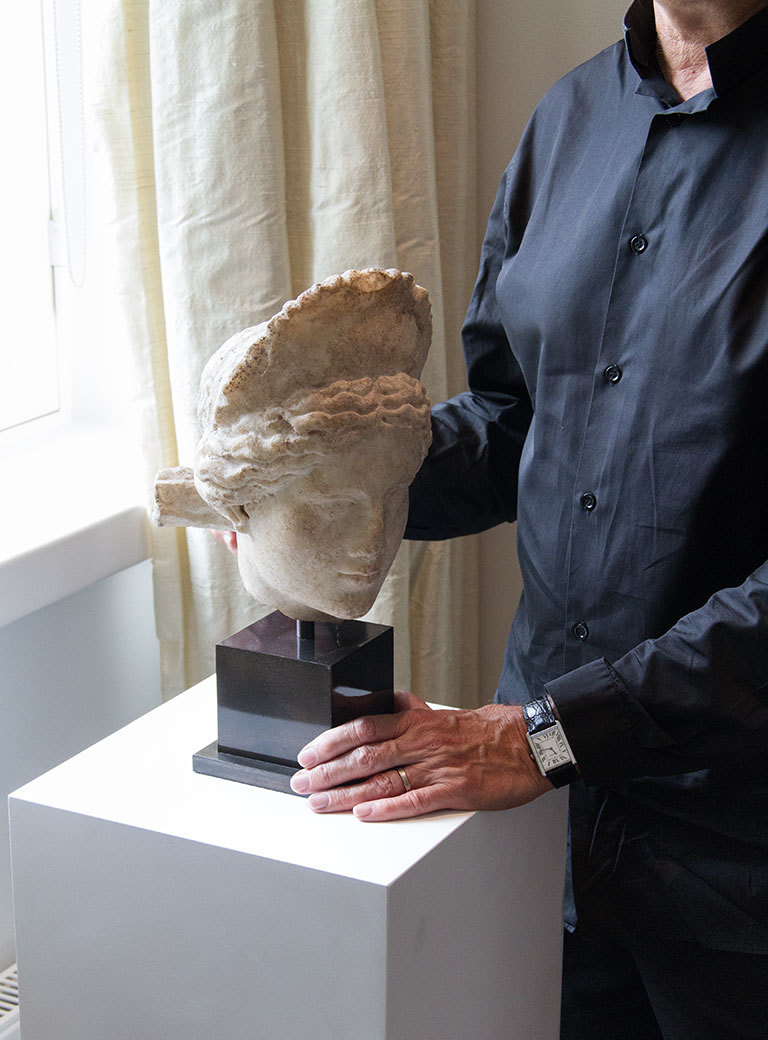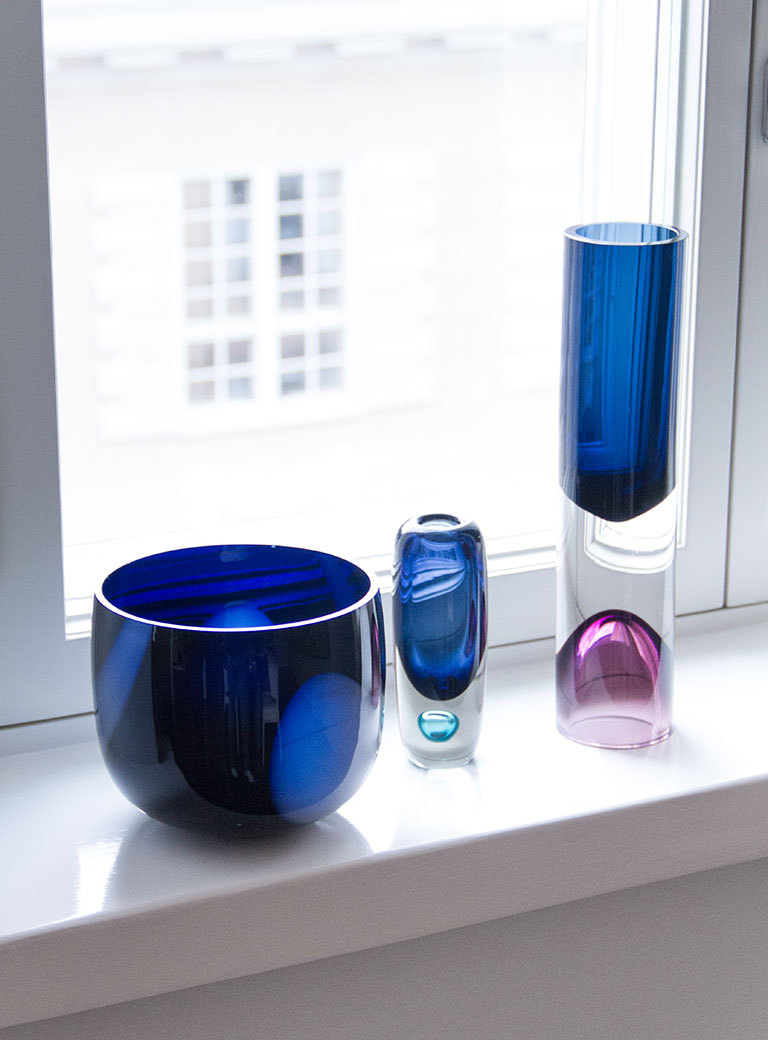 Since 2004 you, your wife and your sisters have collected international contemporary art. How did this expansion in your collecting spectrum happen?
My wife Iiris is an architect. She has in fact designed and built many things in our house here and in the house in Berlin. Like myself, she's always been interested in art and has always been one of my most important advisors. It's always been important to us, to build a bridge between Finland and Germany. It is important to us to show Finnish art in Germany, but we also want to present German contemporary art in Finland. There are only a few museums that have work by Georg Baselitz, Albert Oehlen, Katharina Grosse, Günter Förg, Anselm Reyle, or Erwin Wurm in their collections. I think these artists represent very important artistic positions that I don't want to deprive people of. As a family we have made it our task to collect international art, especially German art and pass it on to our country. We do not only collect for us personally but want to share our passion for art with others. We consider art a great enrichment of life, not only personally but I hope for all who are concerned with art. Many people think that art is still something for a small circle of people, and unfortunately that is often the case and it has to change!
How do you discover art to include in your collection? Is it important to you to know the artist?
Initially the art is more important to me than the artist. I therefore try to meet the artist only when I have examined his or her art. Especially when younger art positions are concerned I want to meet the artists and accompany them for a longer period of time. Often a friendship with an artist develops as in the case of Secundino Hernandez. We discovered him ten years ago before he became internationally successful. At the time he had his studio in our house in Berlin. Today he is represented in major galleries and has a large studio in Madrid. You asked me where we discover art, the answer is mainly in Helsinki and Berlin galleries. We don't go much to art fairs. Sometimes I buy directly from the artist, especially from young artists who are not yet represented by a gallery.
You mentioned that your wife Iiris is an important advisor to you.. Is there an agreement or rule between you regarding the acquisition of art?
We had agreed very early to a few principles regarding art buying. Everything that hangs in our private rooms we decide upon together. Since my wife has in part a more radical taste in art, we sometimes have long discussions. For her a painting doesn't have to be photo realist or beautiful. But we have both also fallen in love with antique Roman sculptures. For a long time I didn't even know that they could be bought. During a visit in London we discovered a gallery that offered them. We thought we would buy one very year. In the meantime they unfortunately have become so expensive that we have only a few.
We've read that your wife has had enough of art.
My wife has not had enough of art, she is just not so much of a collector as I am. If we visit a museum, she can stay there for hours, I take forty minutes. She enjoys it in all its depth and feels that one doesn't have to own everything and doesn't need 800 works in the collection. She hasn't had enough of art, but rather of collecting and acquiring art, I certainly see it quite differently, (laughs).
One has the impression that you have never sold a work from your collection.
That correct. I simply can't part with anything. I regard the works in our collection as part of my life. I might no longer buy a work that I bought twenty years ago. The collection of Finnish landscape paintings with which we started doesn't interest me as much as it once did. But I have never sold any of the works.
Are you interested when one of your works increases in value?
We own a large collection of Secundino Hernandez, and when I observe that he is recognized as an important artist and that his works have increased in value I am certainly happy. Every so often I am asked if I would exchange a certain work by Secundino for some other work, and I always answer no. I couldn't bring myself to do it. If one collects art only because one anticipates an increase in value, one should rather invest in the financial market. I think an art collection like that would become rather boring, the works would begin to look alike. One wouldn't be inclined to discover many new works. For me it is more gratifying to accompany young artists and to support their careers.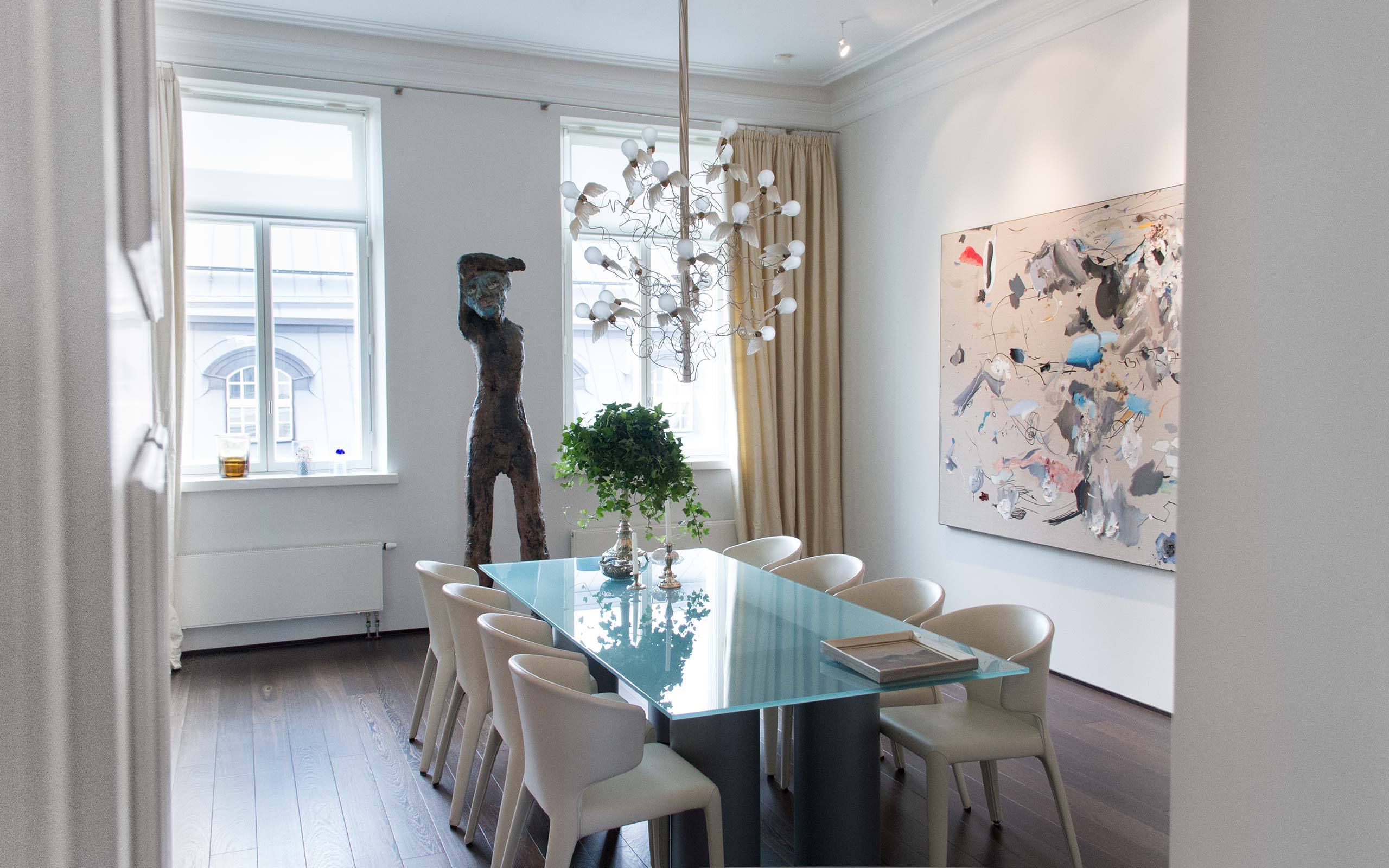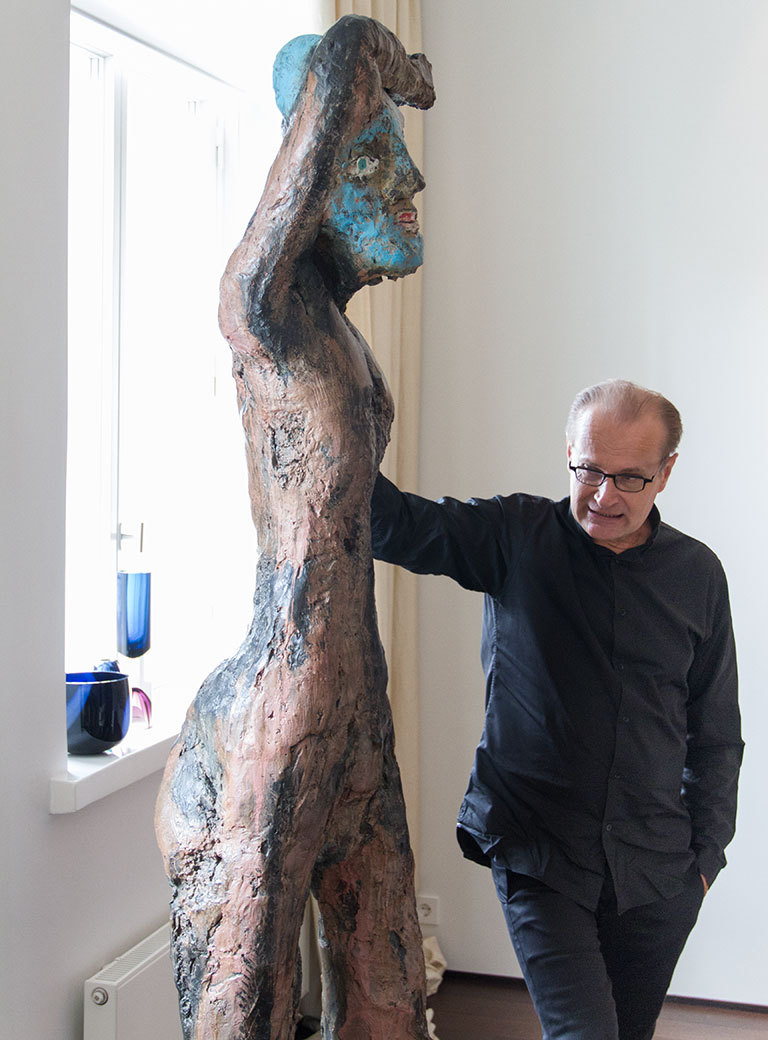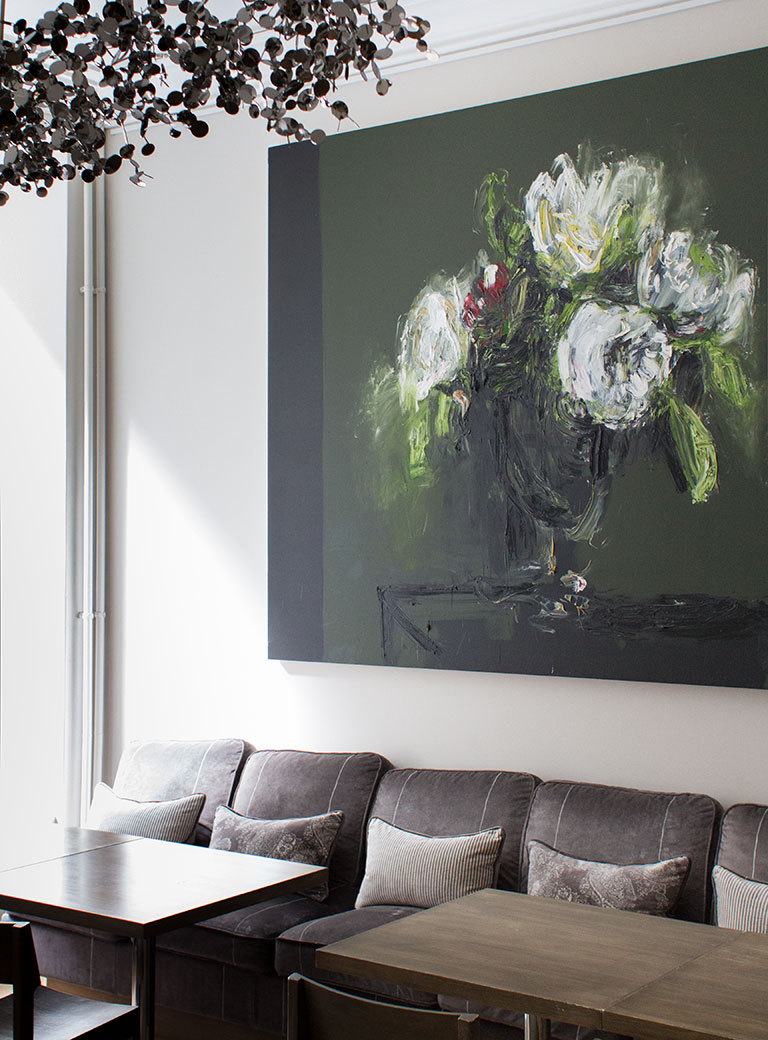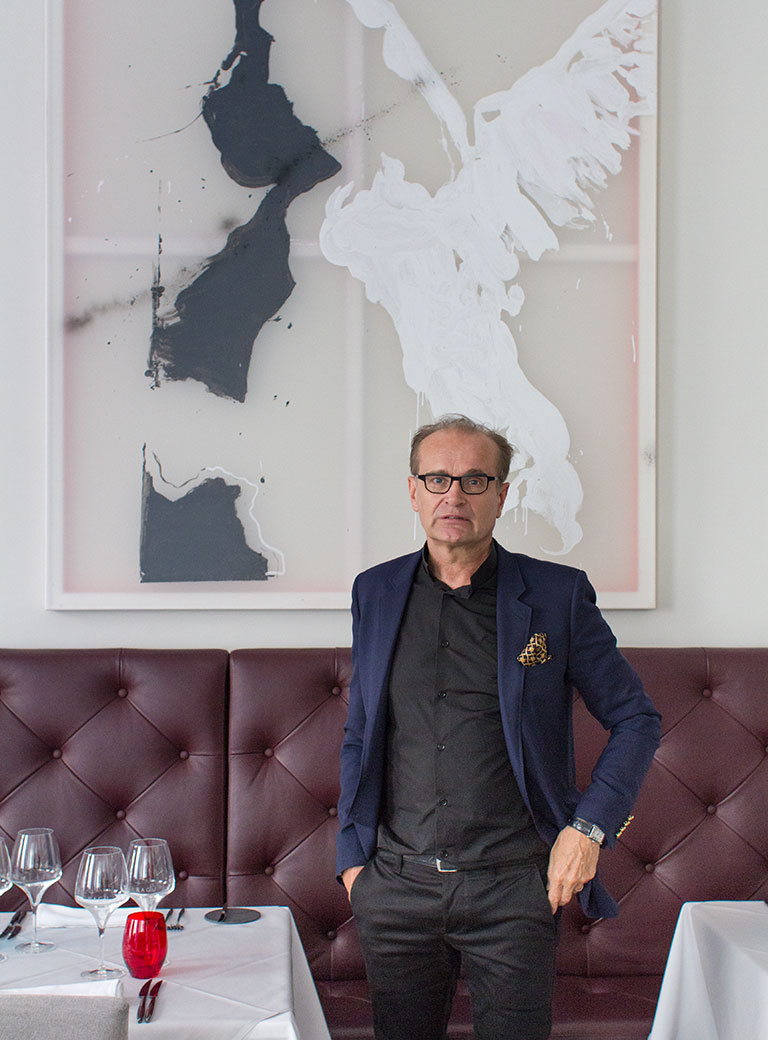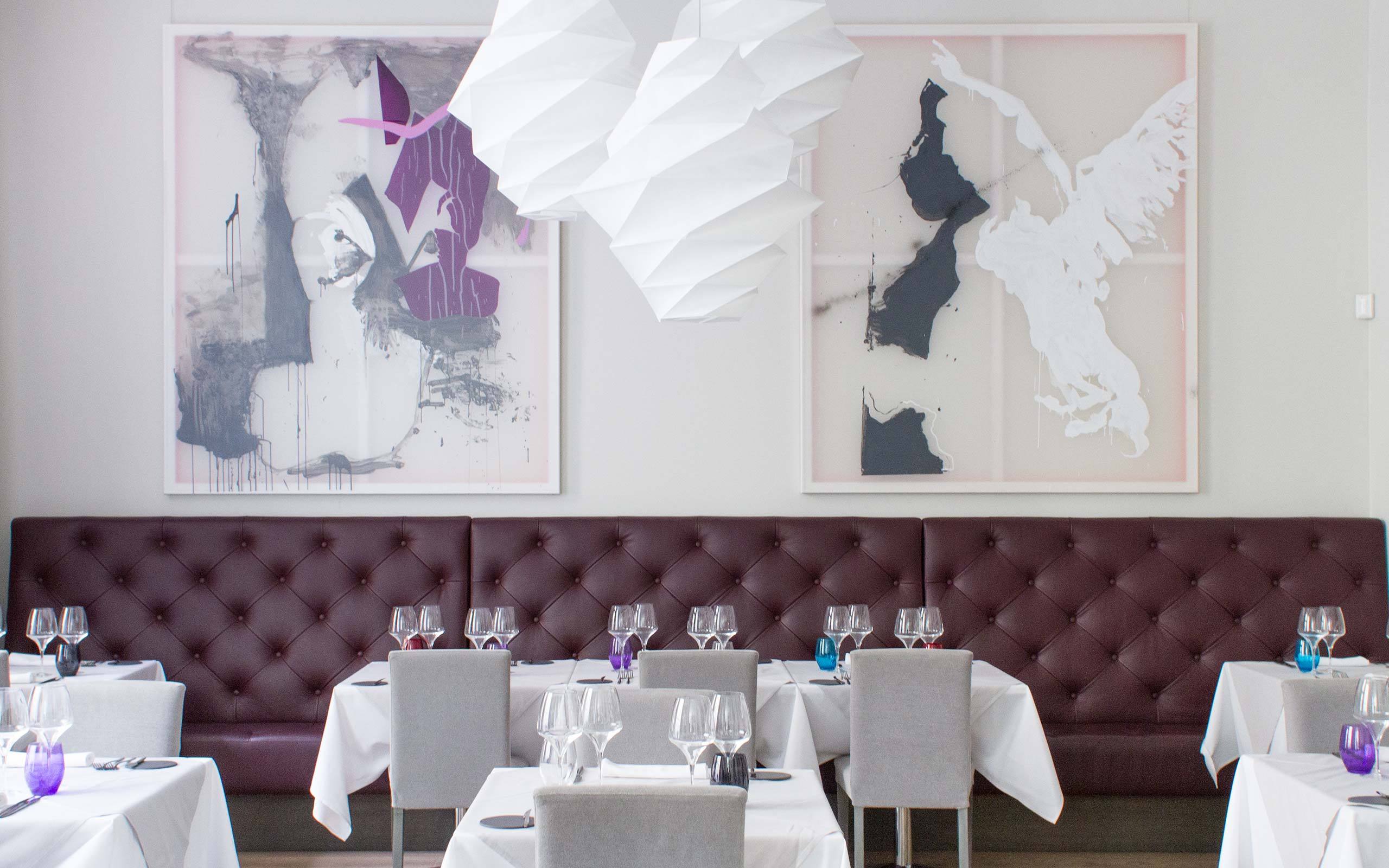 Recently we met a gallery owner in Stockholm who said he thought the collector scene in Sweden is not very strong, that there one would rather invest in fashion than in art. How is the collector scene in Finland?
If Sweden's collector scene is considered underdeveloped this would apply even more to Finland. There are a few very important art collectors in Finland such as the Heino Collection and some others. However, these often focus predominantly on Finnish art. Exceptions are the RfK Collection and our own collection Miettinnen. It has been important to me to close the gap of international art at least in part for the museums in Finland don't really have large acquisition funds. I consider this principally as problematic because one invests in museum buildings and personnel yet the acquisition budgets are often minimal. It should be the other way around.
Why should one collect art and not watches for example? Why should one focus on art?
That's a good question and easy to answer for me. Art has so many facets. I enjoy art on my walls and explore this world. One buys a work of art and begins to concern oneself more and more with the artist, goes to an art fair at some point where one discovers artists – so many doors open. That's different in the case of a watch – even if it might be an artwork in its own right. Essentially a watch is very boring and today even no longer really useful, because we have smart phones! Watches are only decoration. Art is much more!
Which Finnish artist would you recommend to a collector, who would like to focus more on Finnish art.
Among the rising artists I would recommend Ville Andersson. He is a young artist who was chosen Finland's artist of the year. He is represented by the Helsinki Contemporary. And certainly Aurora Reinhard, for whose works I have high esteem – it is very complex. I also would recommend Ville Kylätasku and Janne Räisänen. A few months ago Janne was shown outside Finland, in an exhibition at Krinzinger in Vienna. Among the established artists I would recommend Marianna Uutinen, Heikki Marila, who soon has an exhibition at Gallery Forsblom in Helsinki and just asKirsi Mikkola, who is also a professor at the Vienna Art Academy. These are my favorite artists as well as Matti Braun if one considers him a Finnish artist. He is a German-Finn. Generally I am convinced, that there remains much to be discovered in Finnish art.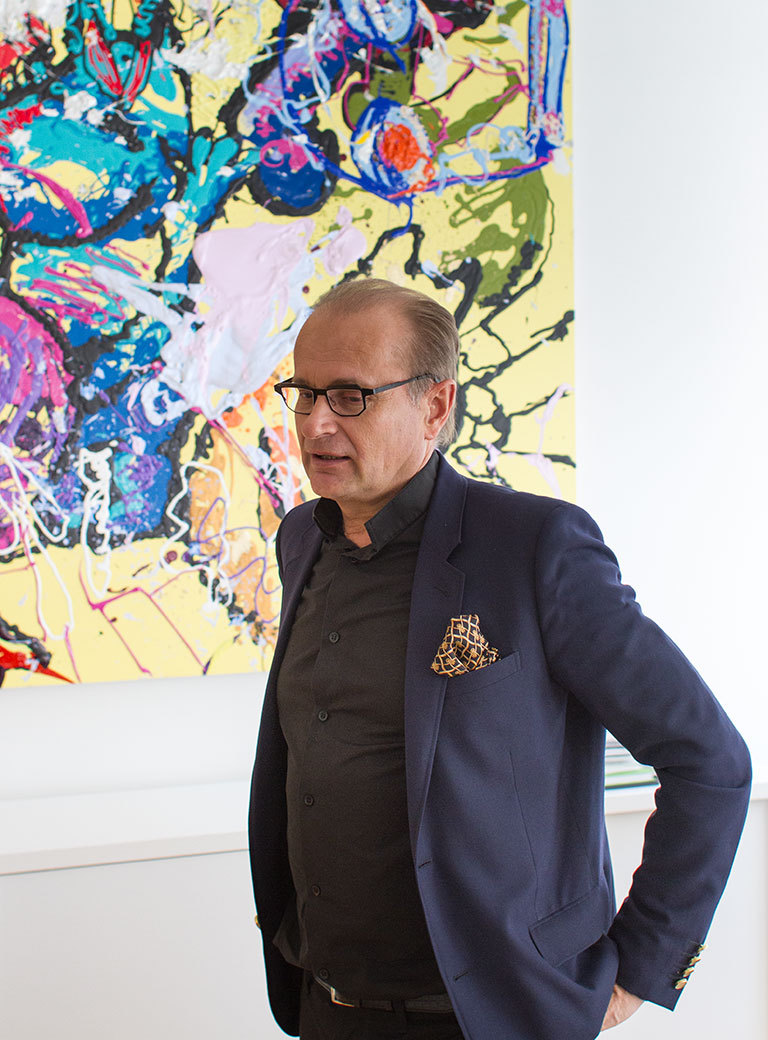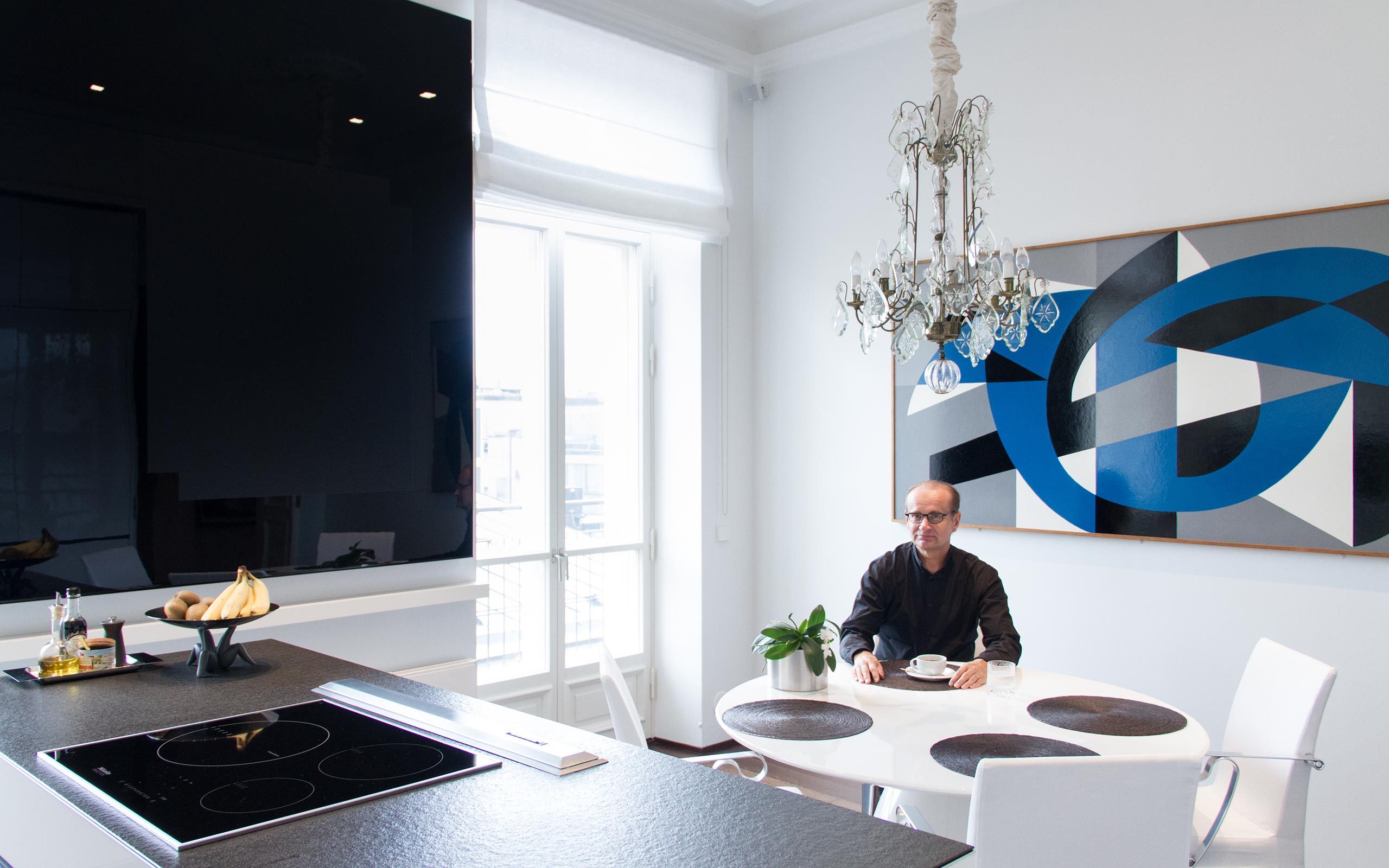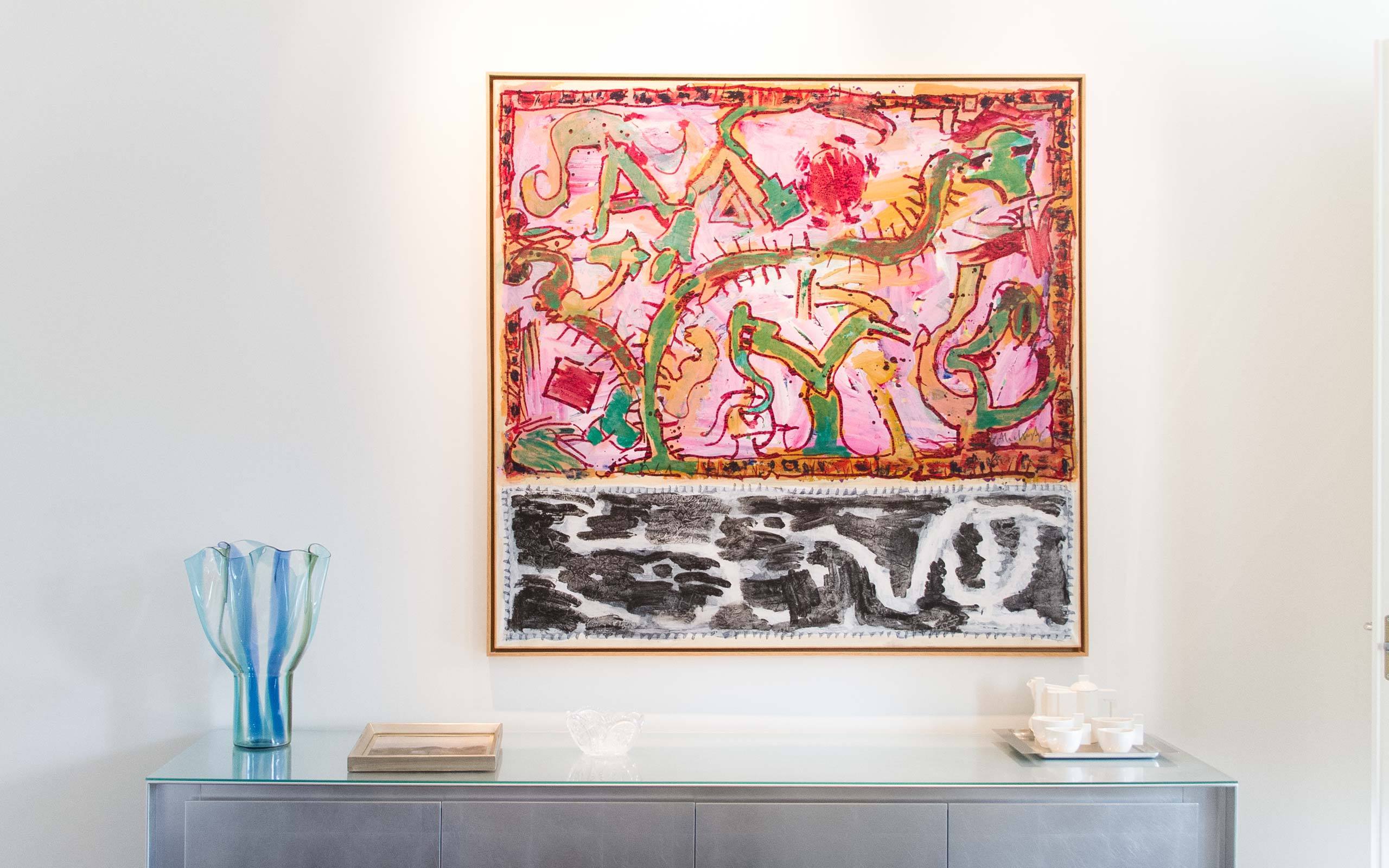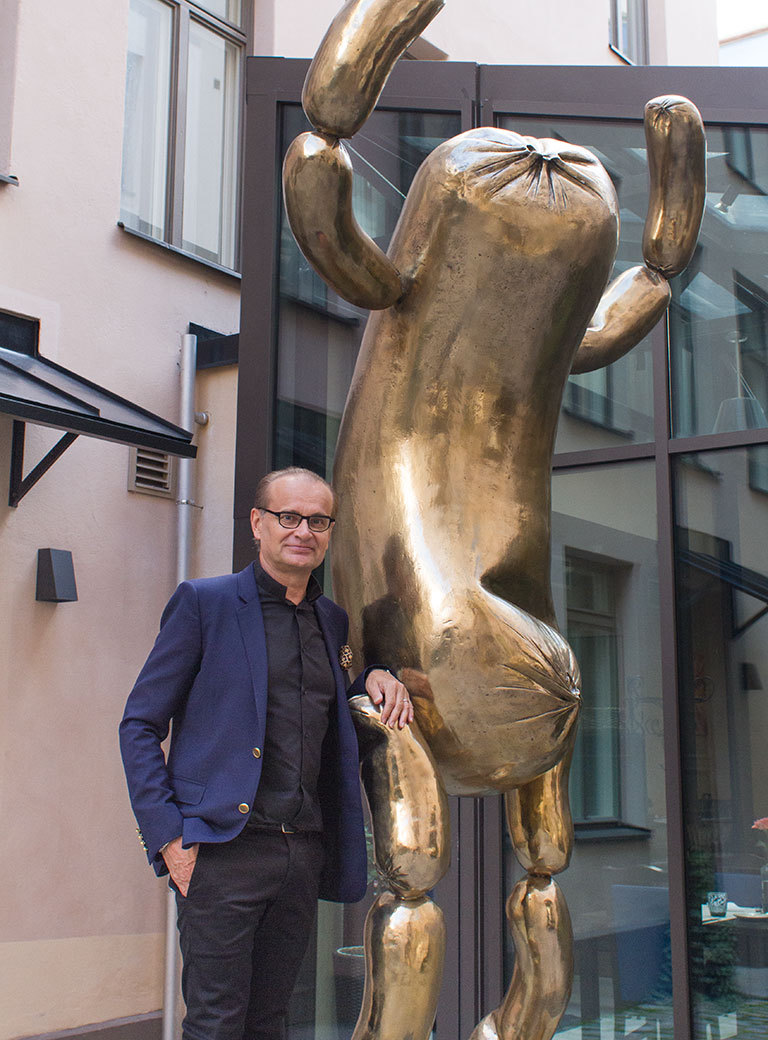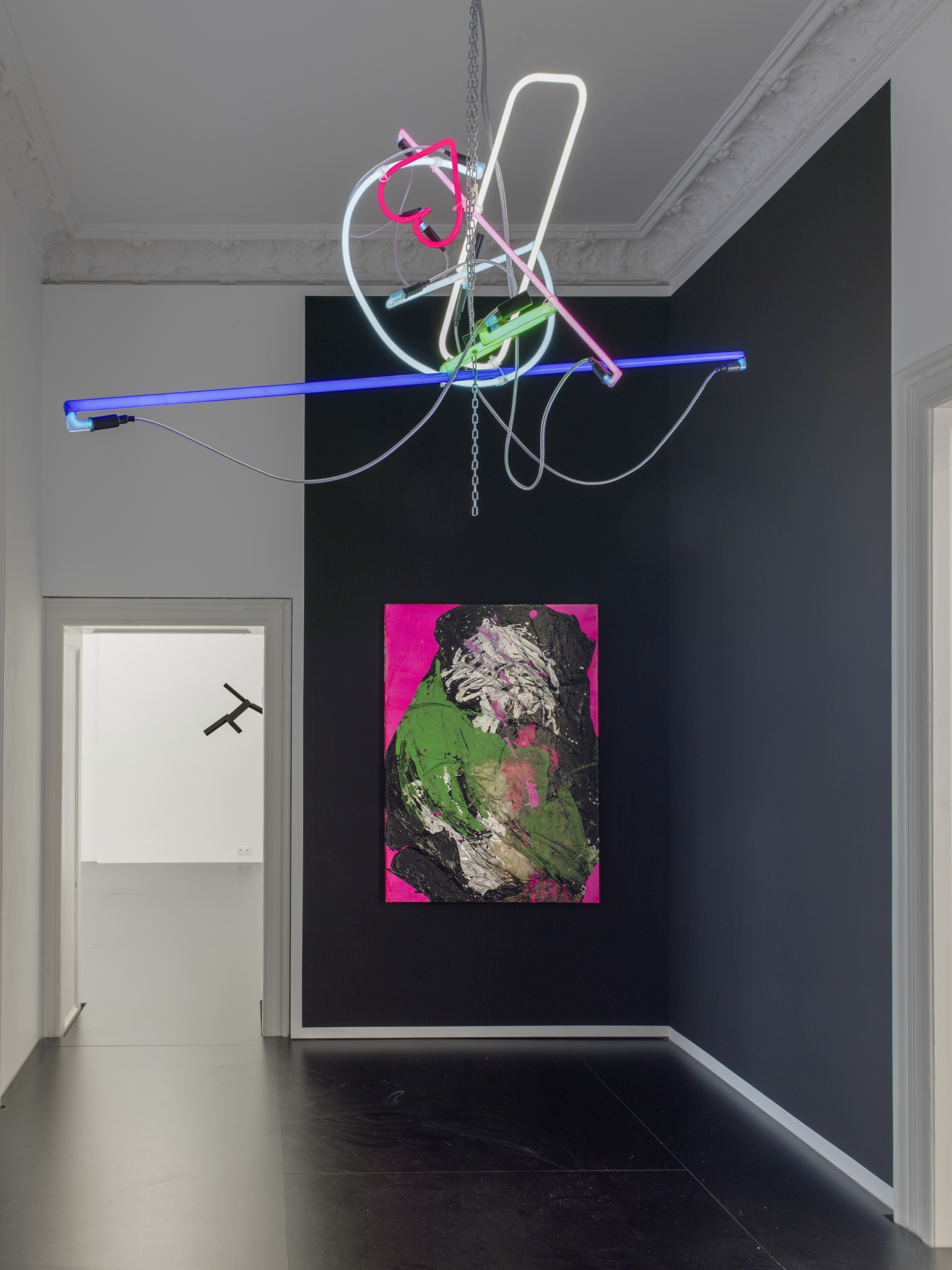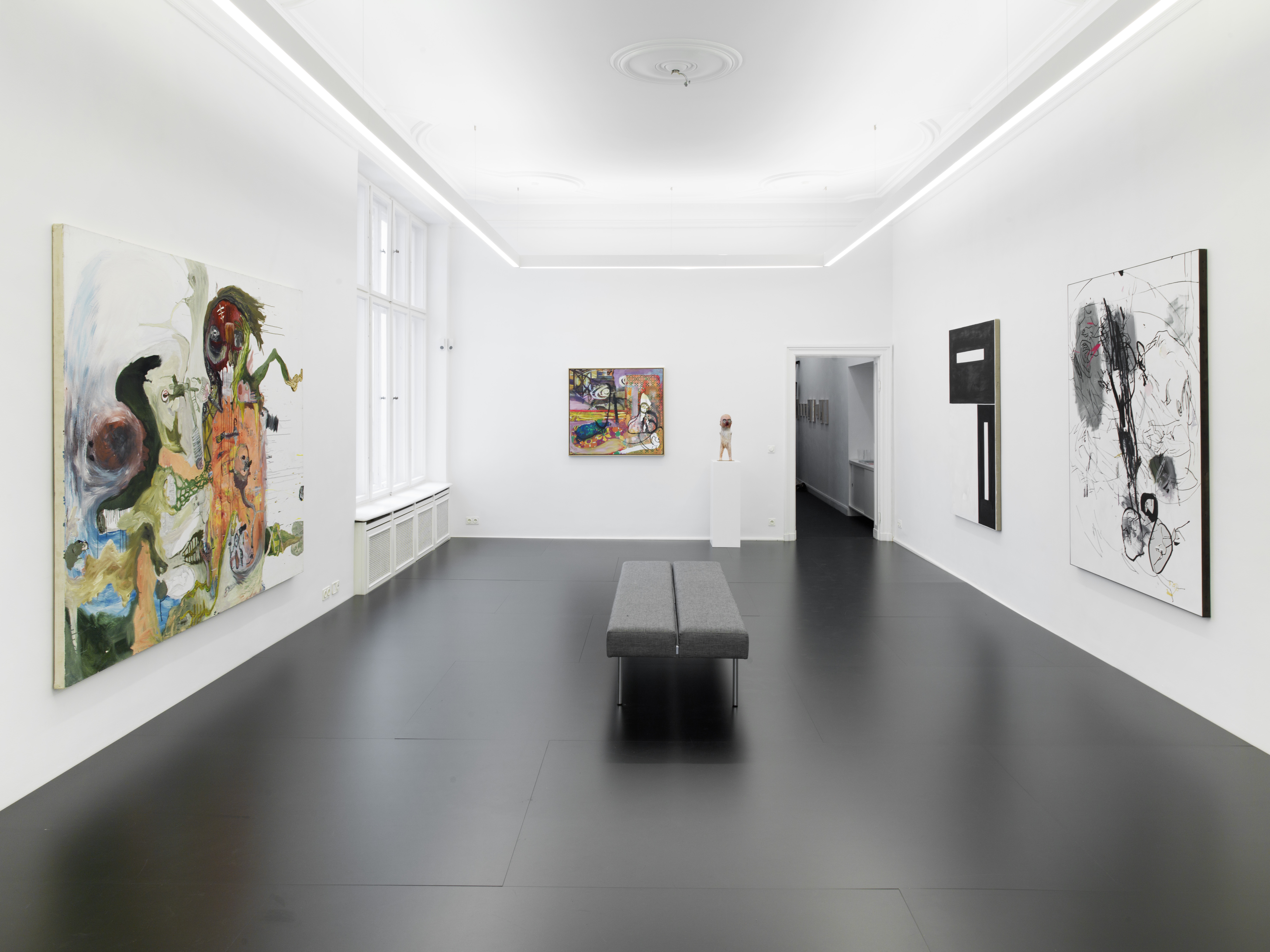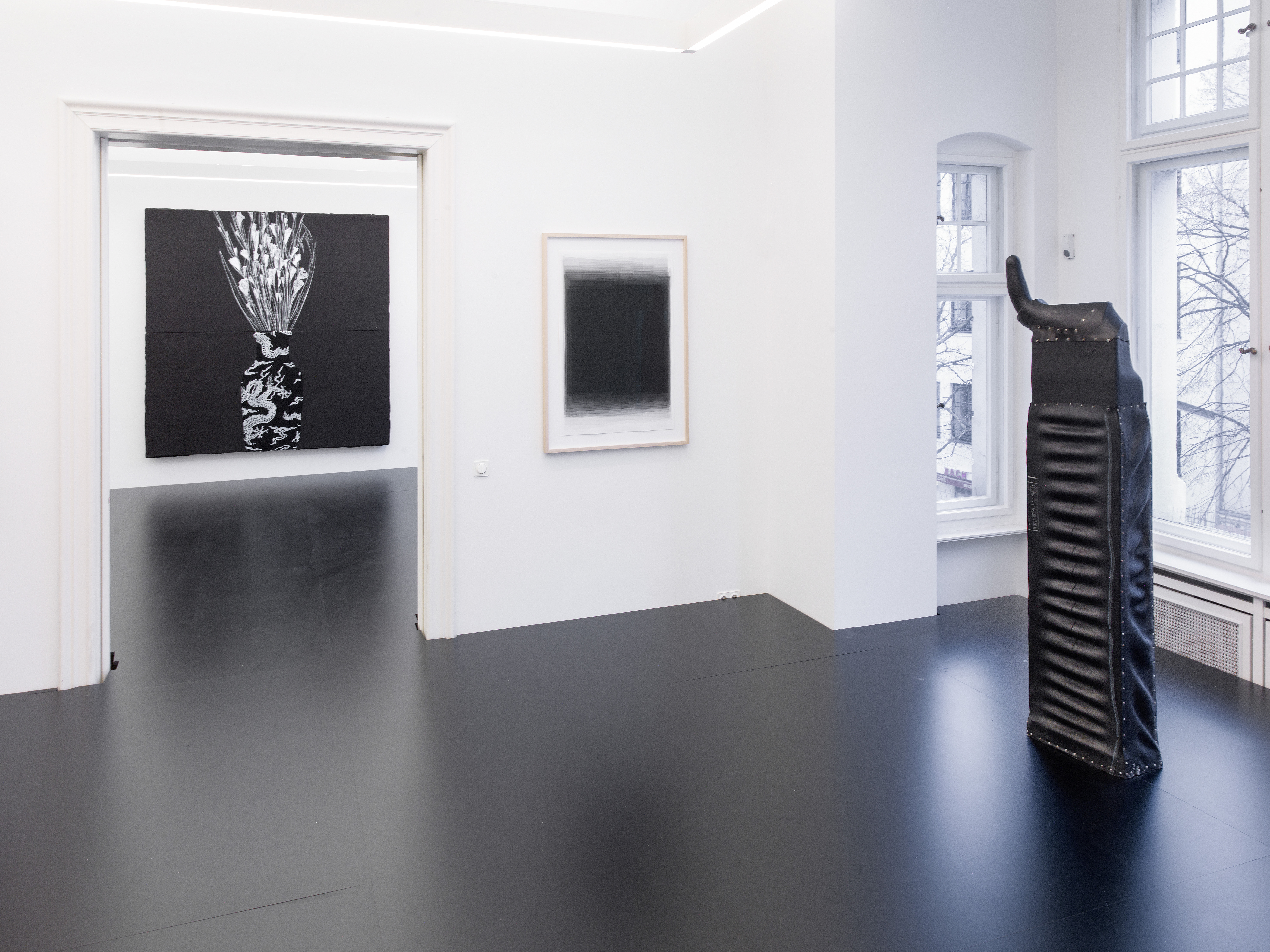 Interview: Michael Wuerges
Photos: Florian Langhammer
Links:
Salon Dahlmann
#loveart, #TimoMiettinen, #SalonDahlmann, #NordicNotes, #vc16