Open Studio Day offers art lovers a unique opportunity to take a look behind the scenes of art production and speak with Vienna-based artists in the creative atmosphere of their studios. Around 80 artists will keep their studios open for visitors on Saturday, 19 November 2016, from 1:00 to 6:00 pm.
How would you explain your work to someone who does not know you? What would you like to trigger in the observer, what should your art inspire? Most of my work is about how we perceive the world. I see things and observe processes, which I then dissect or analyze. These become the building blocks that I use to create my work. That might sound a little unwieldy, but consolidating the whole into an aesthetic experience is important to me. This is ultimately the level I'm working on as an artist. It's also the place where I think a dialogue could play out between the viewer and the work if the viewer is open to it. What I'm trying to do is very simple: to create a space for an aesthetic experience. No more.
Vienna has experienced a proper boom as an international art hub in recent years. Why do you think that is, and what developments do you see happening?
I assume it's because this city is a relatively good breeding ground. There are a lot of very different positions that encourage debate and reflection, which is very good for art. Art is seen as more than just "beautification"; people question it, too. One very exciting development I see is the re-emergence of alternative, artist-run spaces. They were more or less "dead in the water" for a while, but now we have some new art spaces for exhibitions outside of the established, institutional context.
Why did you decide to live and work in Vienna, rather than in another big art city?
That's easy: I moved to Vienna after my studies and got stuck here. Vienna is also the only city in Austria where you can get anywhere as an artist.
We all spend most of our lives in the workplace. What does your studio mean to you?
My studio is first and foremost a place of production. It's where I gather set pieces – material or conceptual – and arrange, combine, exploit or just sort out and discard them. It's a wonderfully fulfilling, though sometimes very exhausting and chaotic process. So I don't really like to think of my studio as a "workplace," which is loaded with such negative connotations. Most of the "work" happens outside of the studio. These are the activities that support production in the studio or make it visible afterwards. So I guess I would see my studio as a kind of retreat.
The theme of this year's VIENNA ART WEEK is Seeking Beauty. How does the topic affect you as an artist or manifest in your work?
I guess you could say it affects my work a great deal, although "beauty" is of course in the eye of the beholder. In my case, the "search for beauty" has more to do with looking for the moment where a piece "works," that is, when it enables an aesthetic experience that happens on more than just the cognitive level. Though many of my works follow strict concepts, the most important thing is that the viewer experiences them in a certain way, or in fact in any way. In the end, I don't really care whether someone can read or understand the creative processes behind a work. As long as they get involved in it and "feel" it and – at the risk of sounding esoteric – "sense" it, I've achieved something. Art is independent knowledge production that goes beyond what can be articulated. I experience beauty when I understand this.
What are you working on at the moment? Where can we see your work next?
Having had a break of about a year, and after slowly getting back into art production early in 2016, I am once again faced with the question of what I am actually doing. I have always asked myself this in the past and reacted to it by translating the conditions of art production and reception into works. Some of these works were objects and installations that reflected on the spatial conditions of galleries, for example. Or I looked to underlying systems for clues about a particular way of looking at the world. I have just begun to get more interested in the processes that I "use" to make art. So many things are going on there, like how I spend days running back and forth in the studio, moving materials, older work and other things around, setting them up, rearranging them and then looking at how they interact with each other. I'm always on the lookout for "beauty," or the moment when it "works."
Open Studio Day is coming soon on November 19, starting at 4:00 pm. I am looking forward to visits in the studio (Wattgasse 56–60, 4th floor, 1170 Vienna).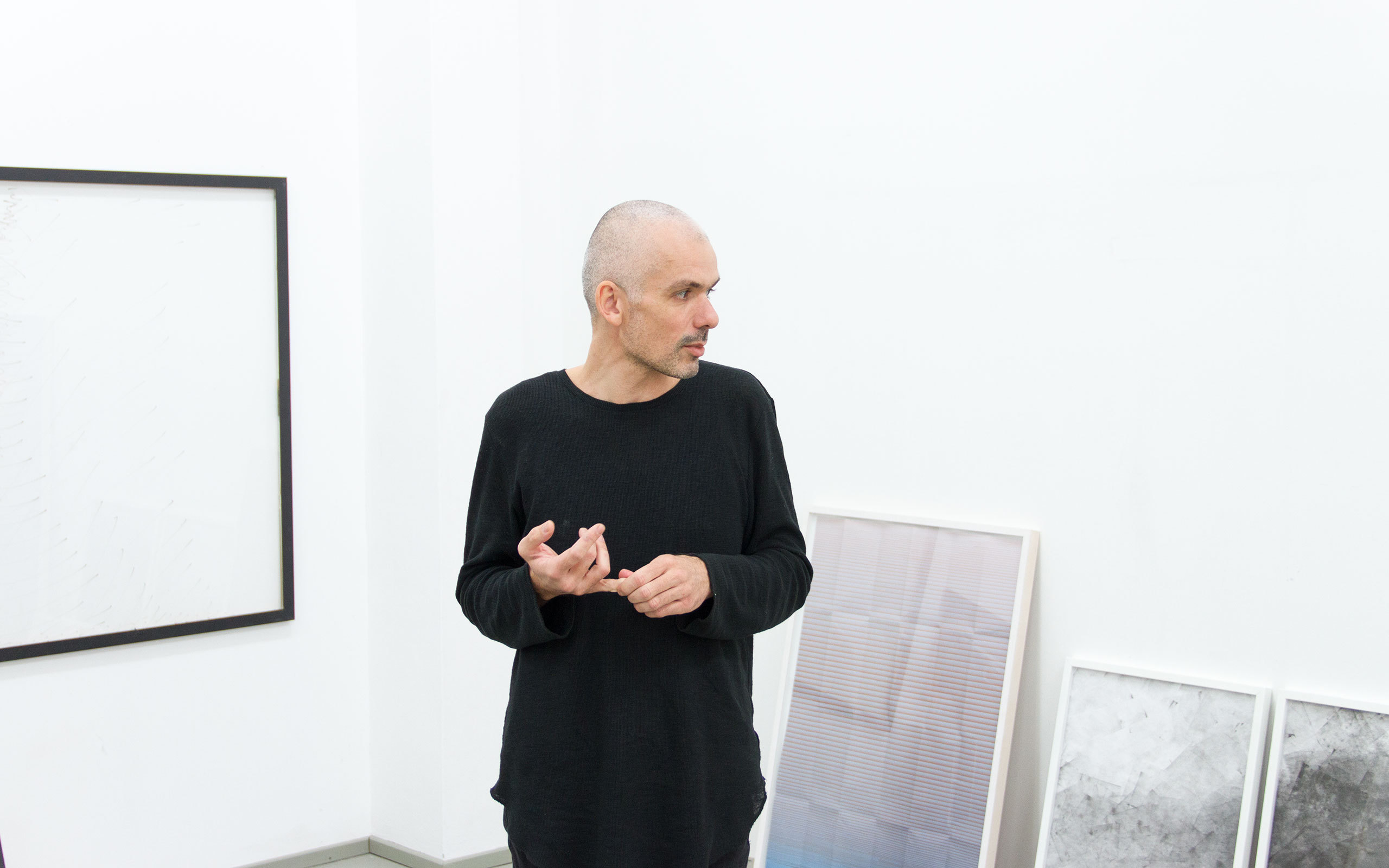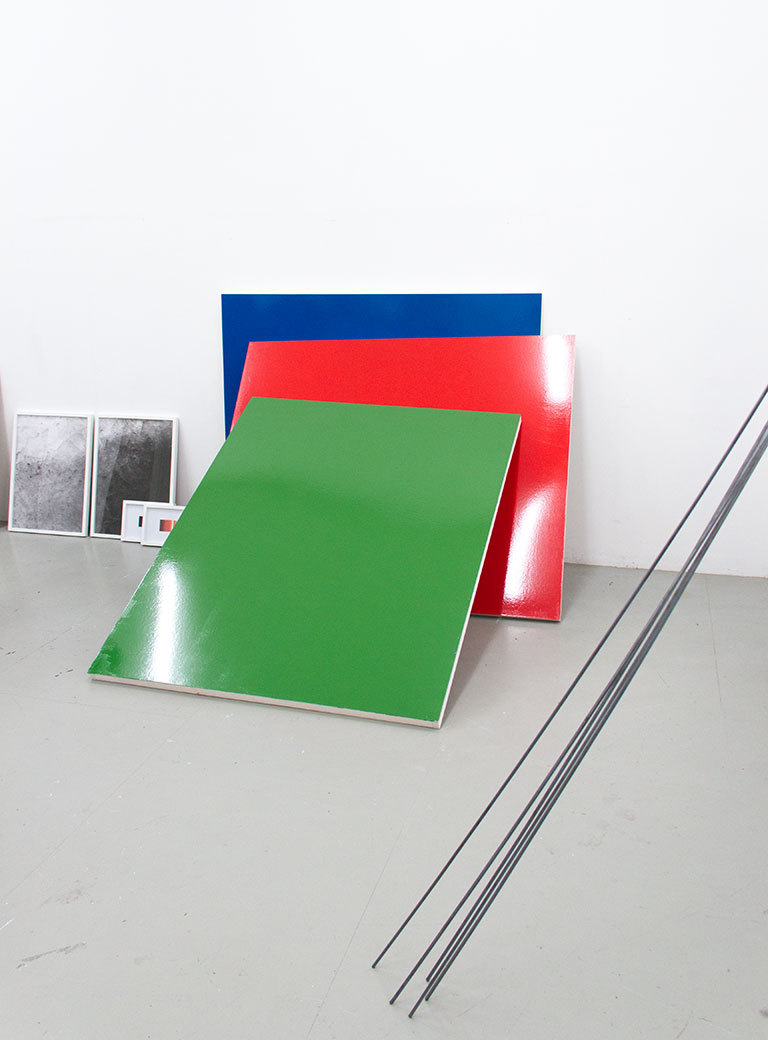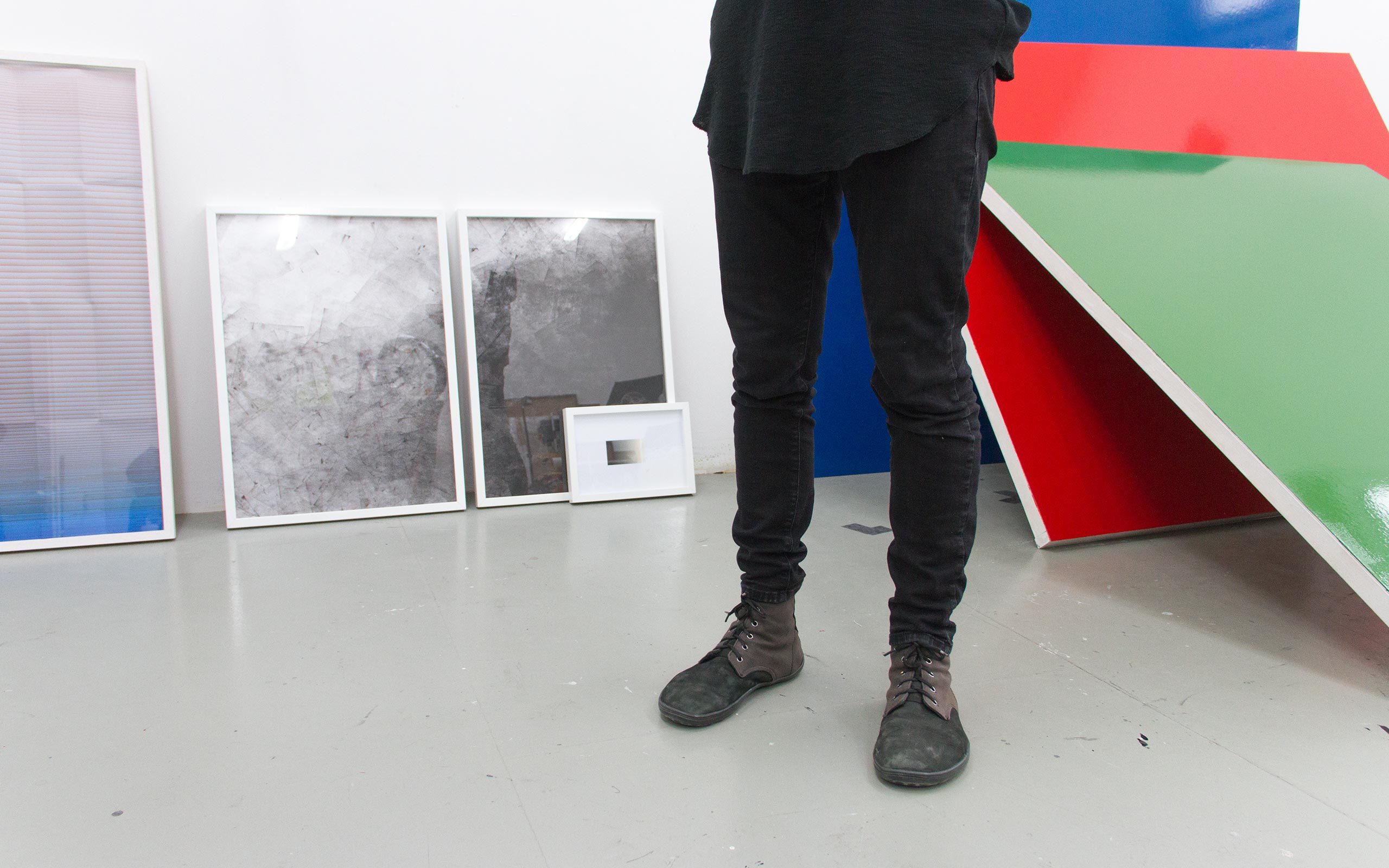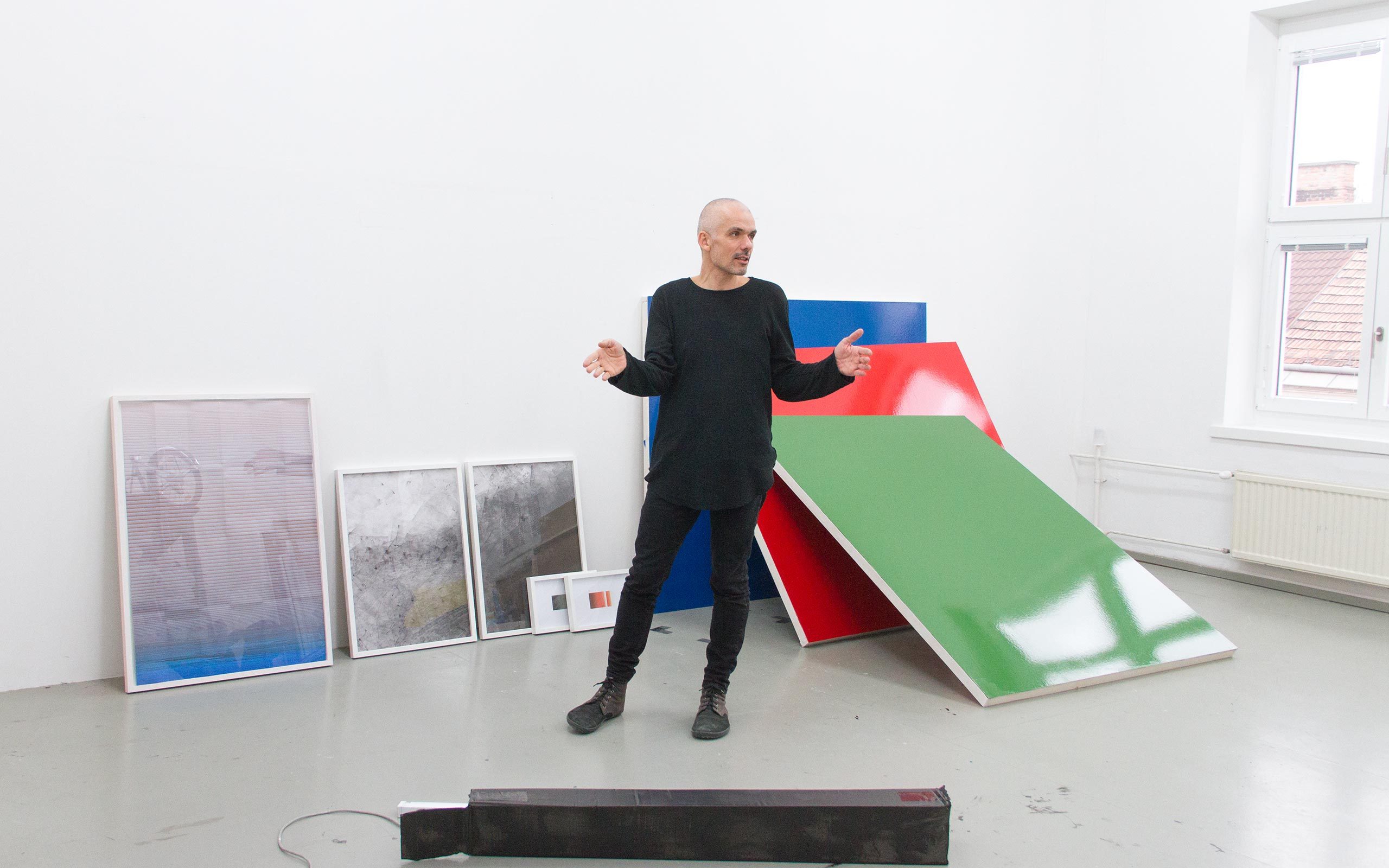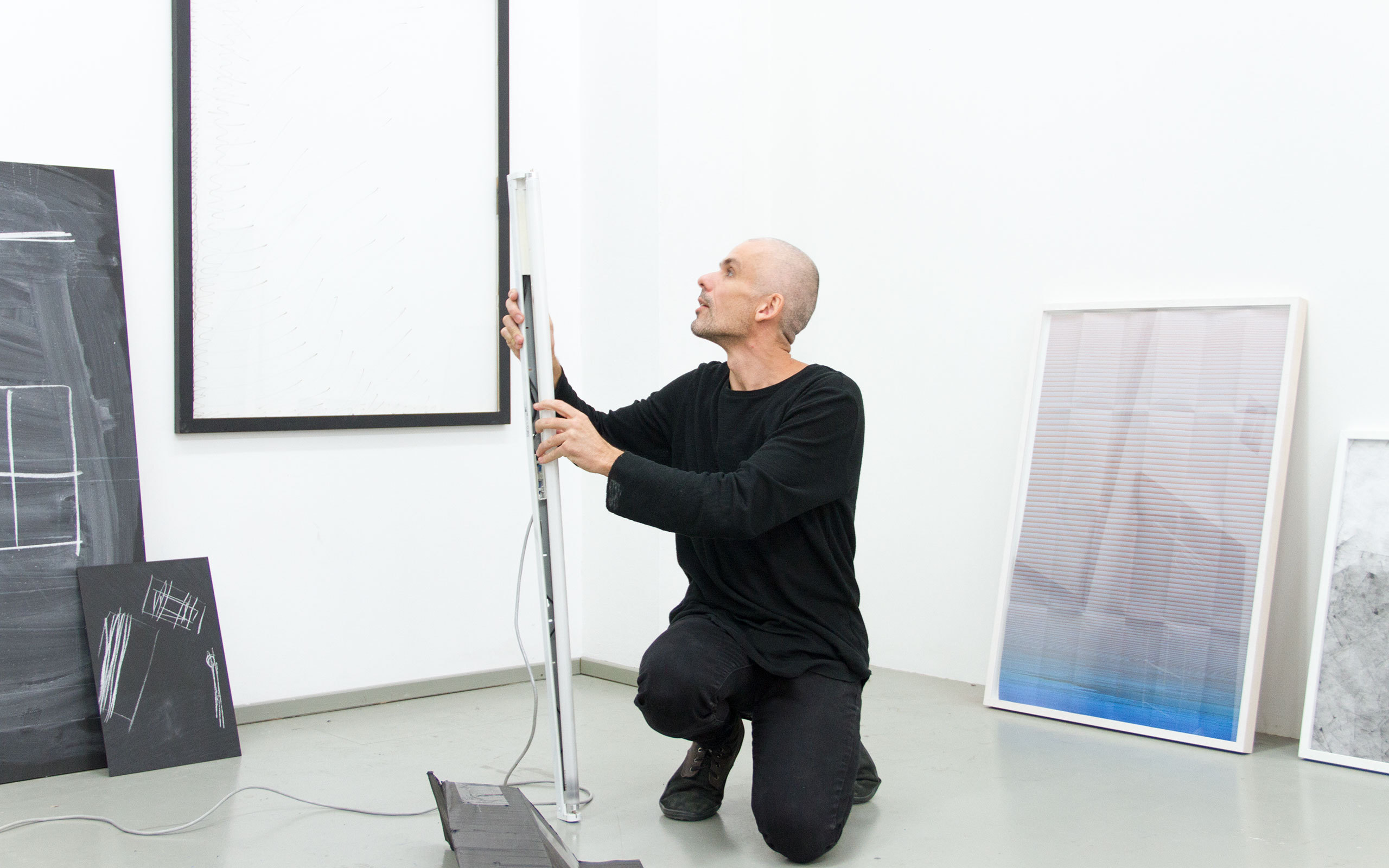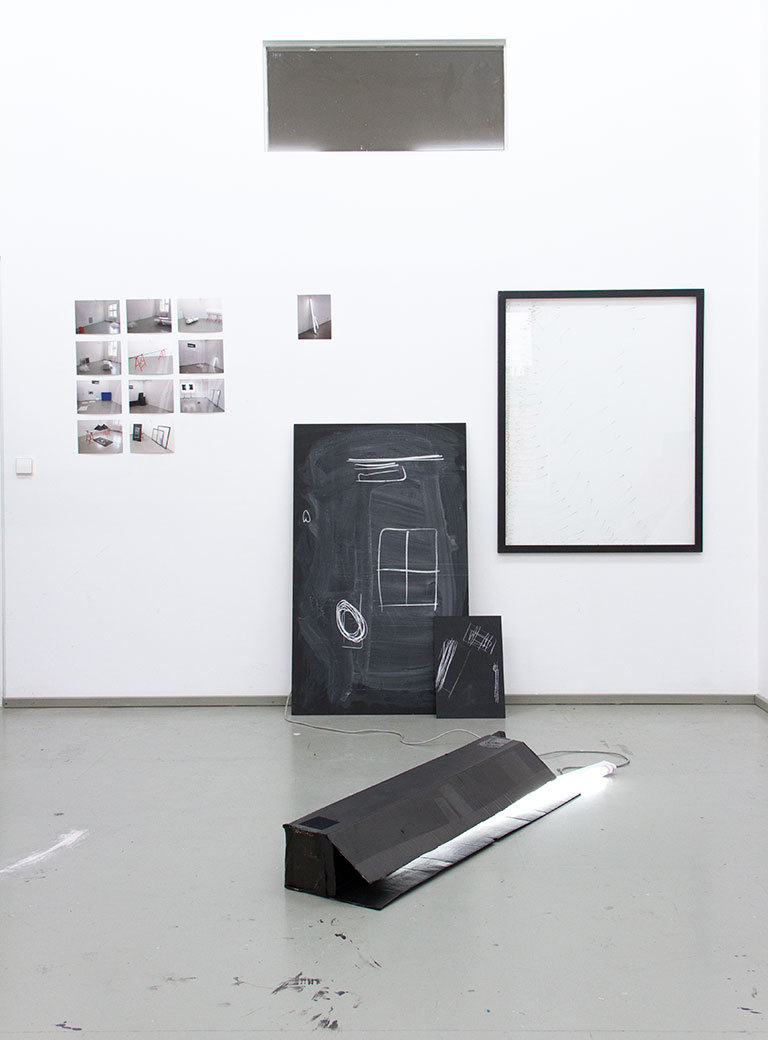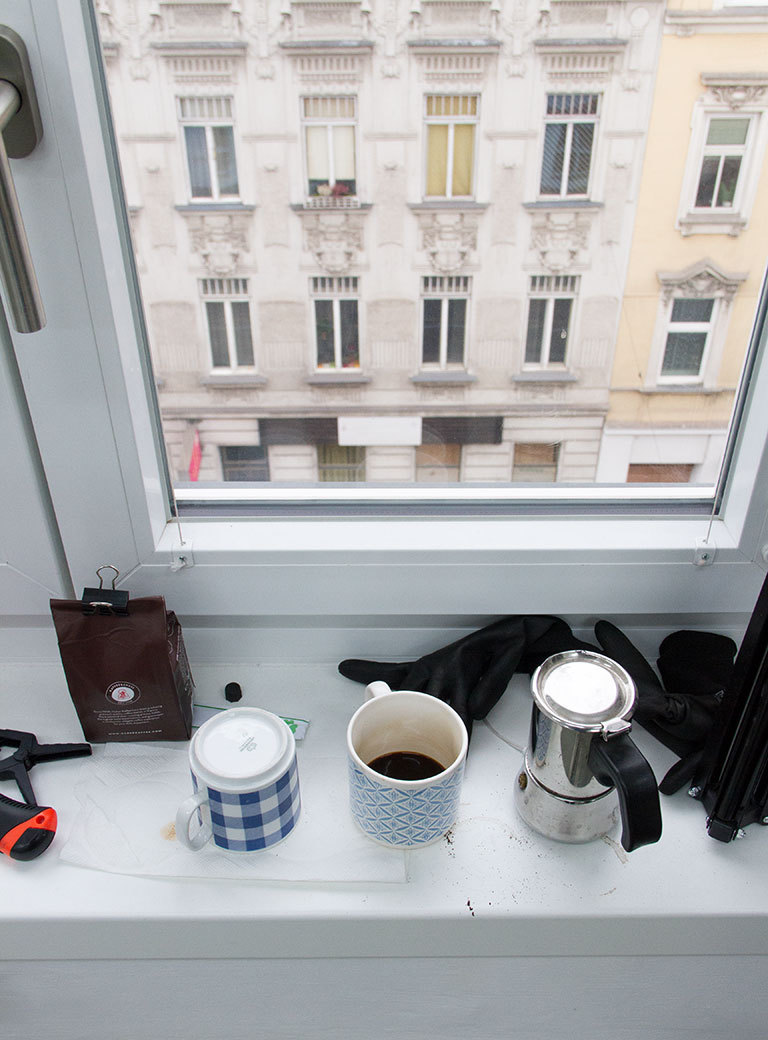 Every year, for one week in November, VIENNA ART WEEK and its approximately 90 partners bundle the most diverse activities of Vienna's art scene into a marathon of art-related events. As members of Art Cluster Vienna, VIENNA ART WEEK's sponsoring association, the festival is organized by museums, exhibition halls, art galleries and art universities. Smaller program partners including artist-run spaces, independent initiatives, curators and artists hone and elaborate the week with tailored smaller events.
All of Vienna is an art space!