Open Studio Day offers art lovers a unique opportunity to take a look behind the scenes of art production and speak with Vienna-based artists in the creative atmosphere of their studios. Around 80 artists will keep their studios open for visitors on Saturday, 19 November 2016, from 1:00 to 6:00 pm.
How would you explain your work to someone who does not know you? What would you like to trigger in the observer, what should your art inspire?
I am a painter. My work has to do with architecture, foundered utopias and nature. My painting process is a play between painting and photography, and thus also a reflection on narrative, time and history, which I use to create a sense of longing and a desire to see.
Why did you decide to live and work in Vienna, rather than in another big art city?
I studied at the University of Applied Arts Vienna and kept Vienna as my base after graduation. As a person who has taken many trips and spent longer periods of time in other countries, the edges of the world have interested me more than so-called art hubs. Vienna has given me many opportunities and often a lot of support. This probably would not have been the case elsewhere.
We all spend most of our lives in the workplace. What does your studio mean to you?
The studio is very important to me both physically and socially. I have a large, quiet room with overhead lighting, which is great for painting. I also appreciate the presence of my colleagues, with whom I share the floor.
The theme of this year's VIENNA ART WEEK is Seeking Beauty. How does the topic affect you as an artist or manifest in your work?
My work deals with painting. I want to use color and form to convey a strong sense of space, reality, perspective and nature – I want to create beauty. A lot of my work features abandoned spaces and ruins that I find to be beautiful, even if they are run-down places.
Of course, beauty often lies beyond the reality of what is depicted and is based on a diffuse desire for it. It's the desire for beauty that gives it appeal. In this sense, I see myself in the tradition of Romantic painting.
What are you working on at the moment? Where can we see your work next?
I have been working on a series called "Arcadia in Decay" since 2014. The paintings show post-war modernist hotel buildings from former Yugoslavia, which now stand as ruins of an uncertain future. The ruins are for the most part overgrown, sprayed and vandalized by graffiti. I am fascinated by the state of dilapidation and idea of failed utopias from the past. The idea that we're visiting ruins of a past that was still flourishing and had tourist appeal in my lifetime introduces another important aspect that is critical to my work: ways of dealing with history, and with art history.
The next show of my work will be at Salzburger Kunstverein.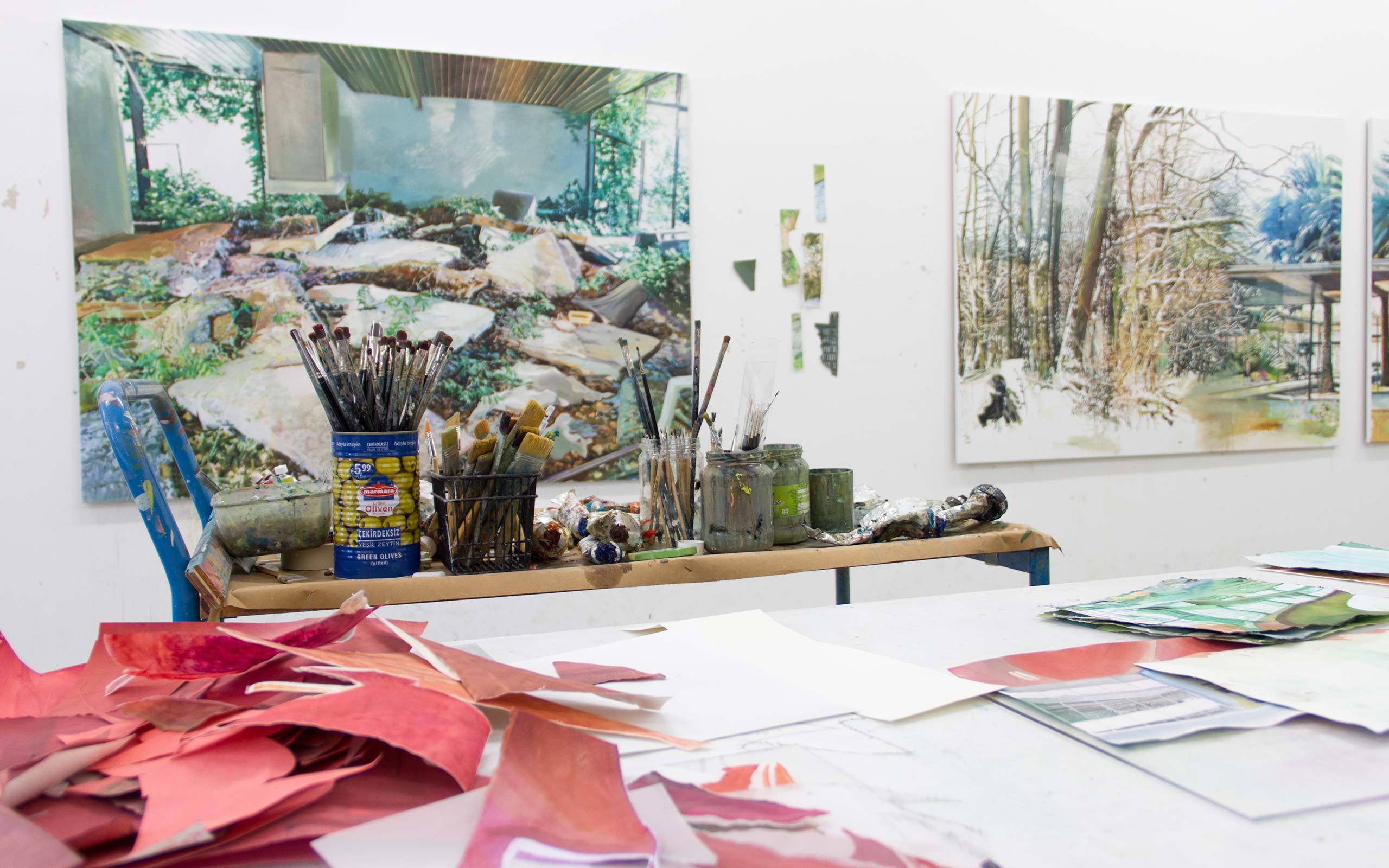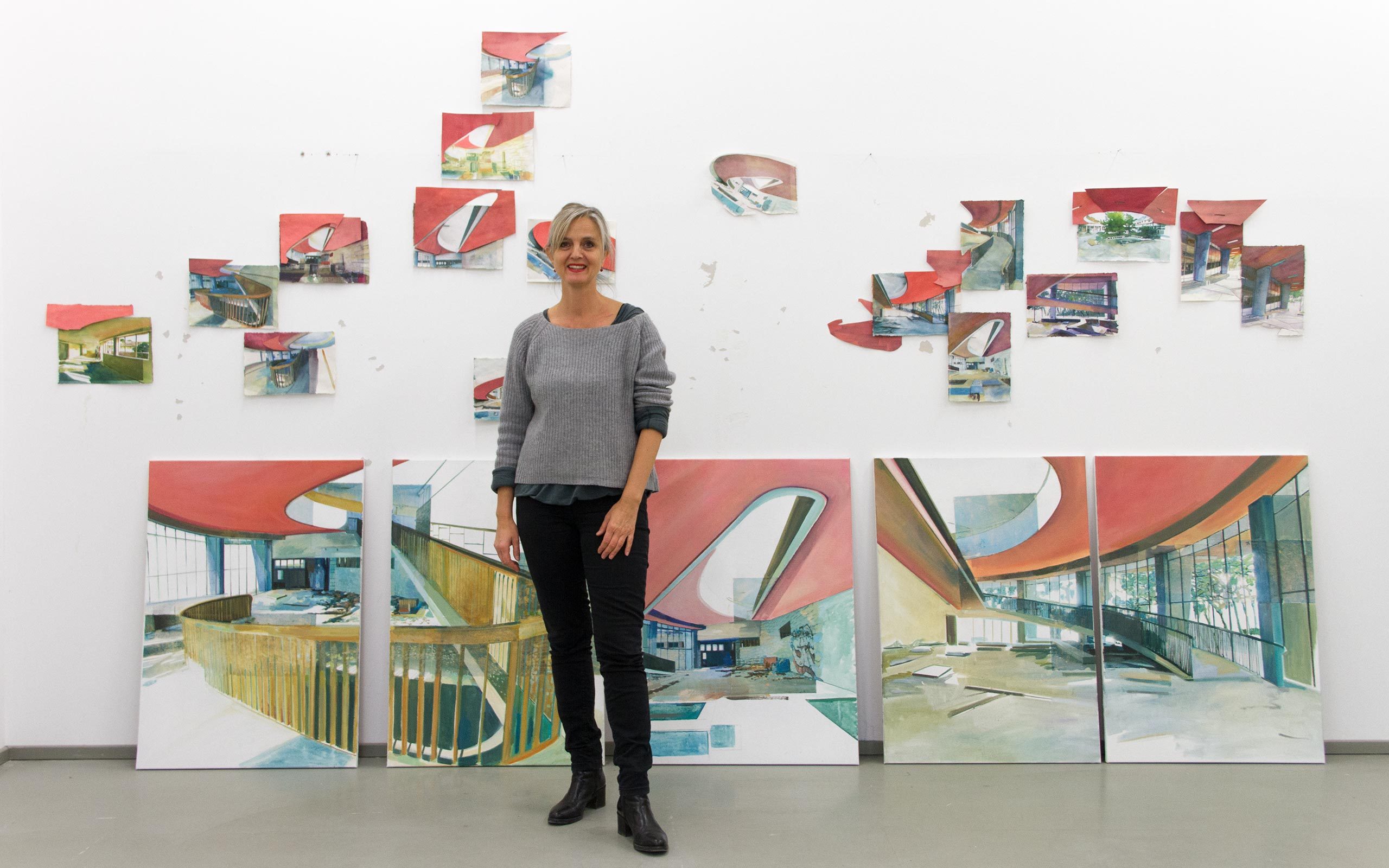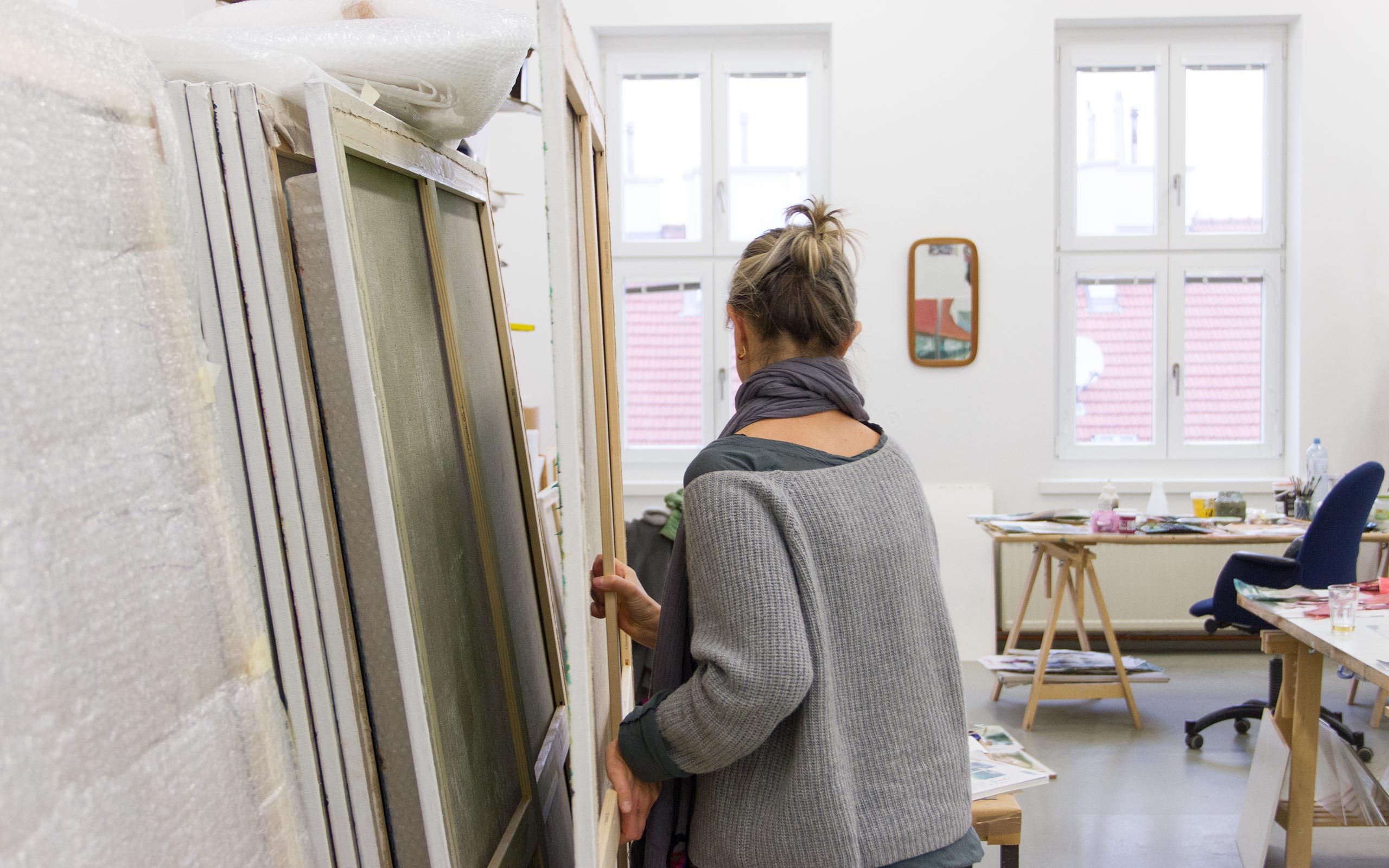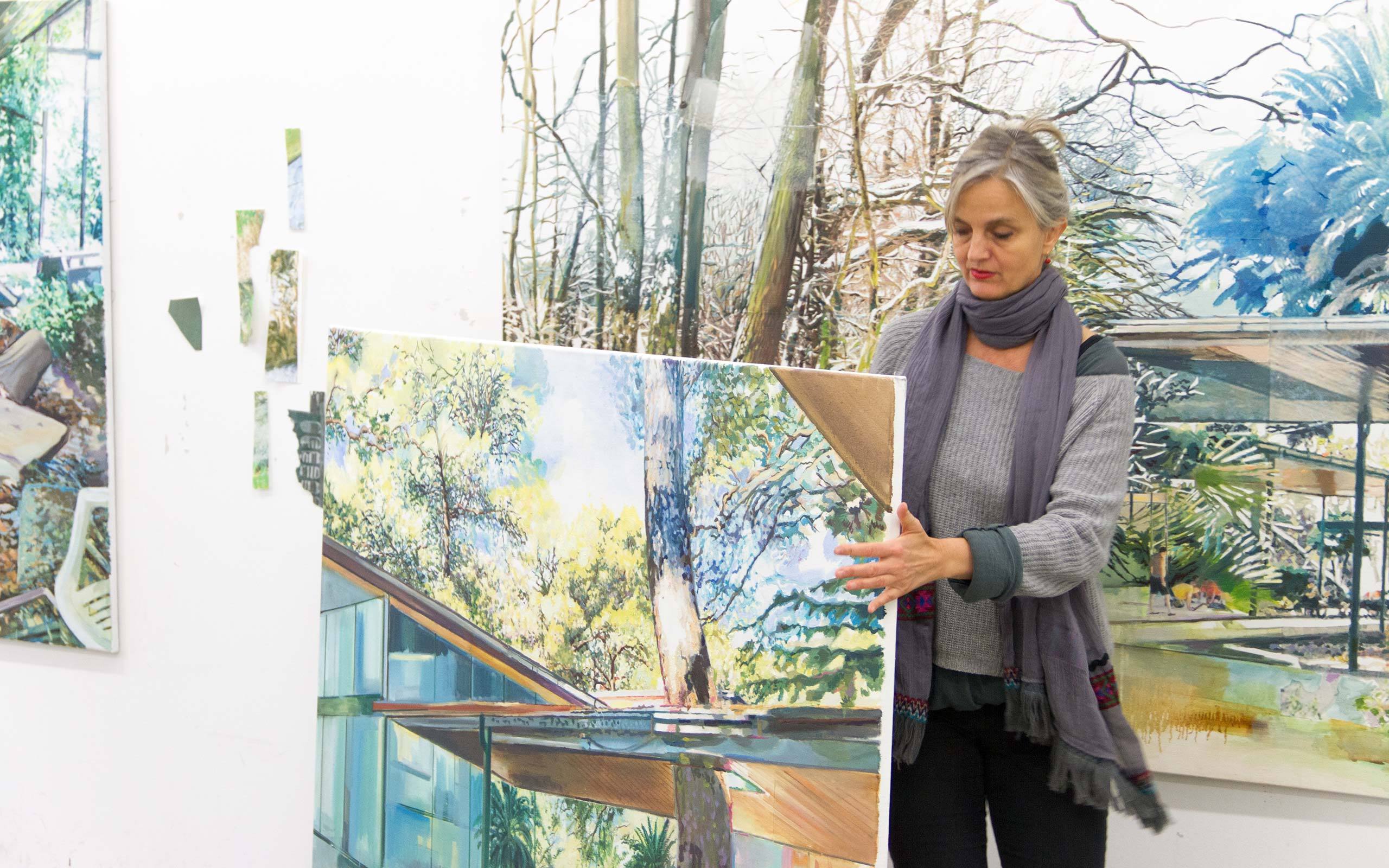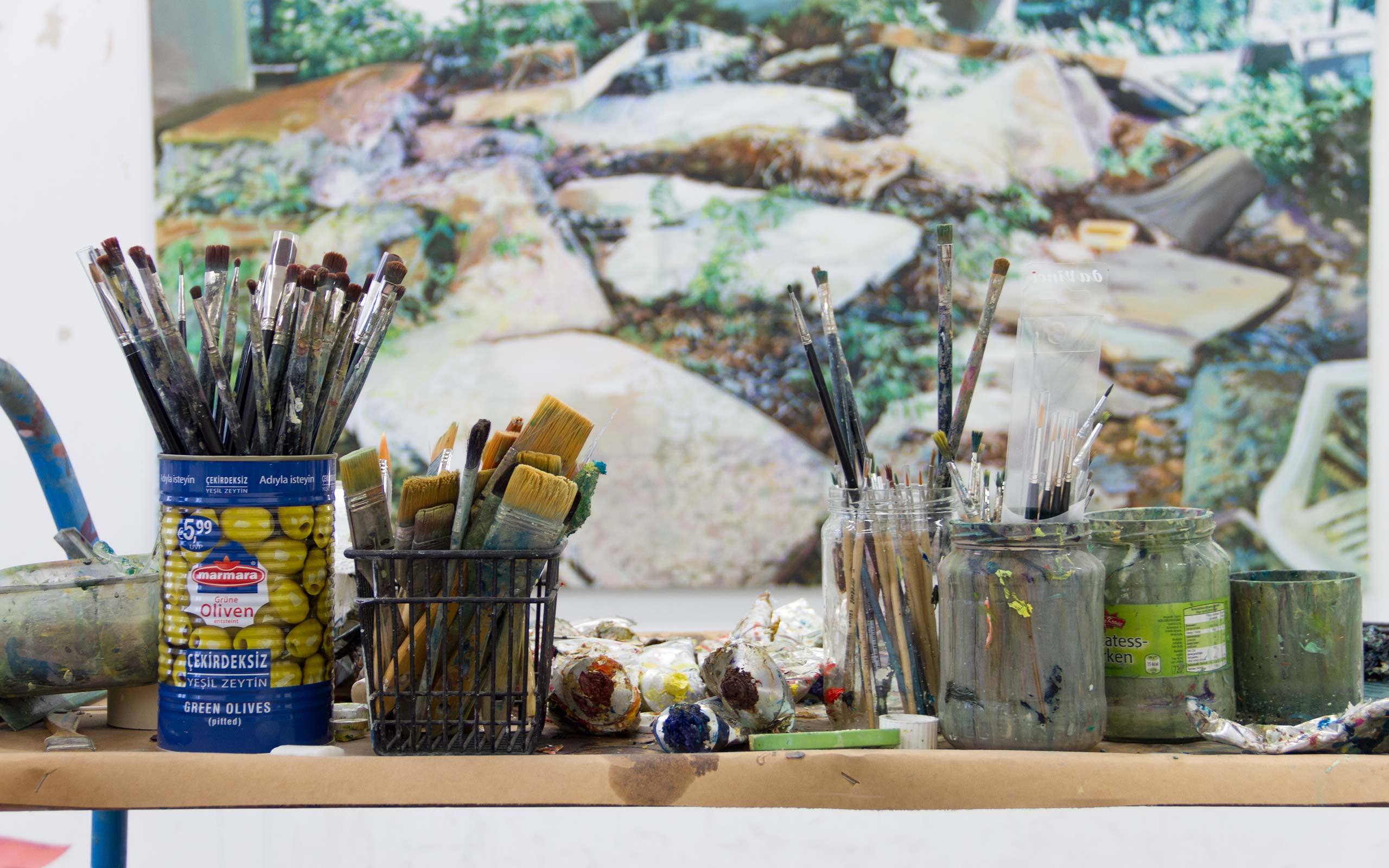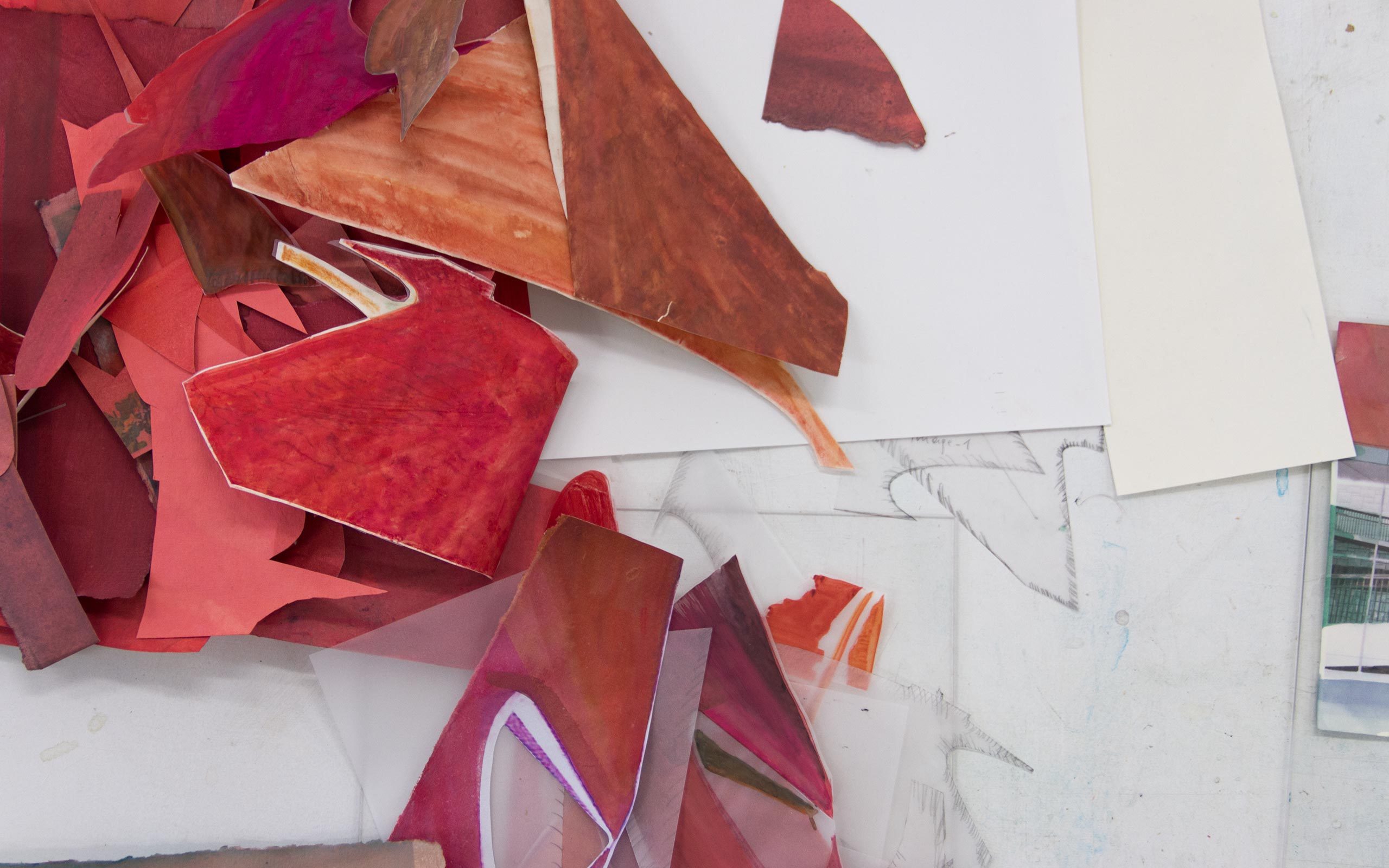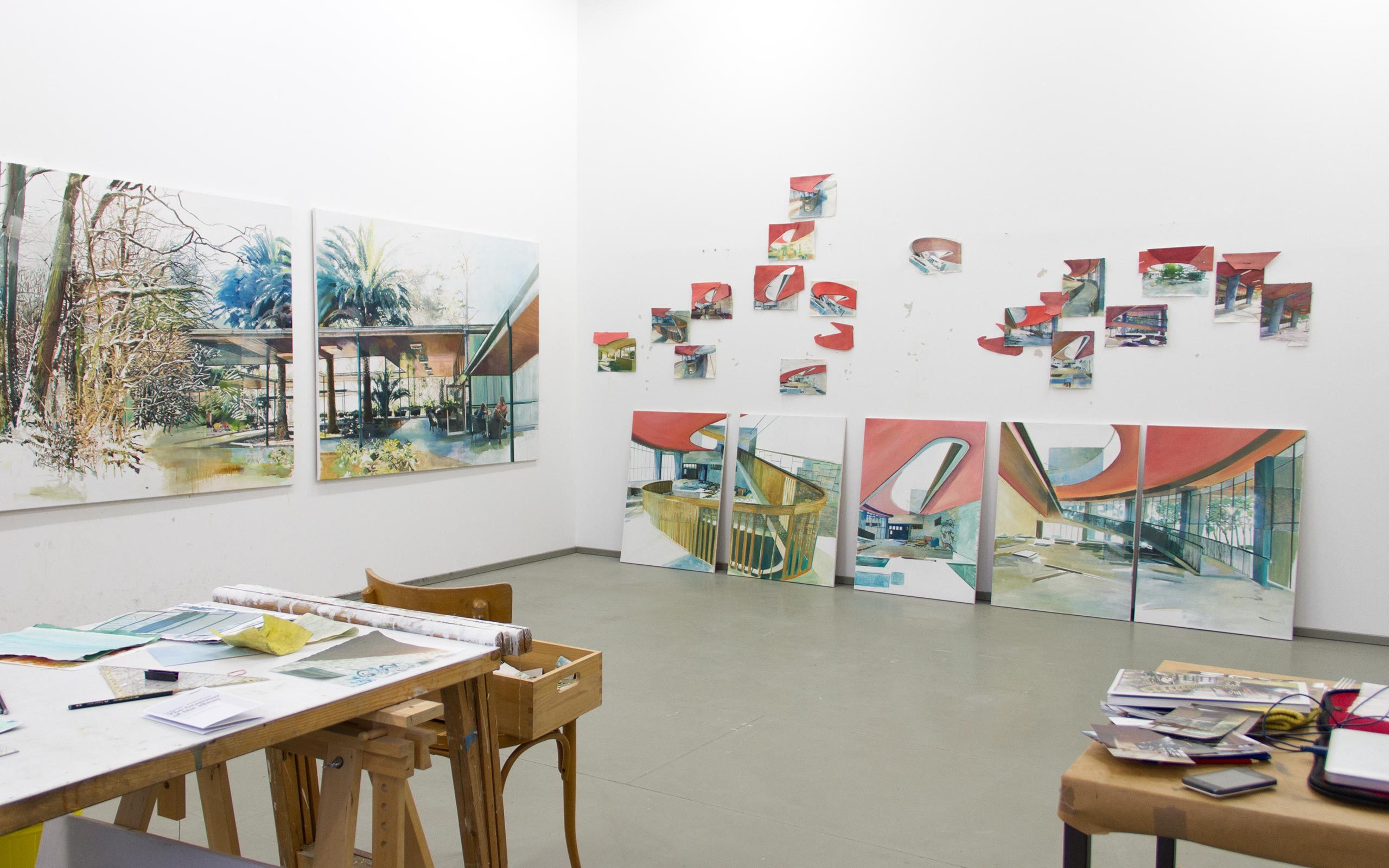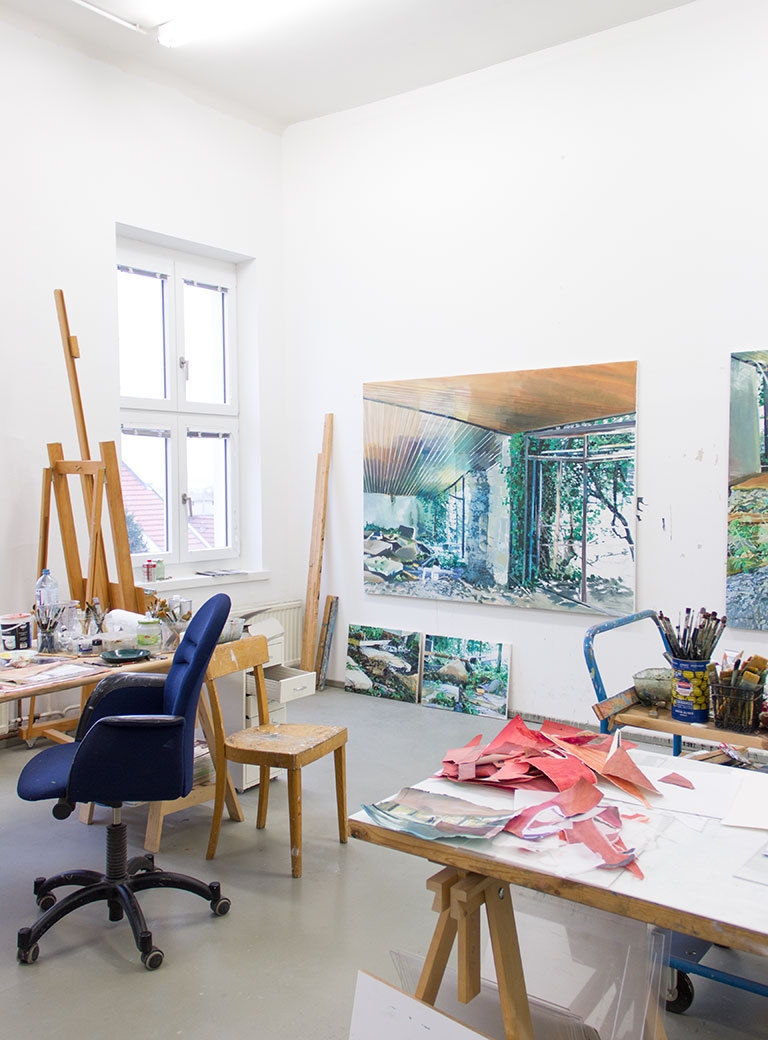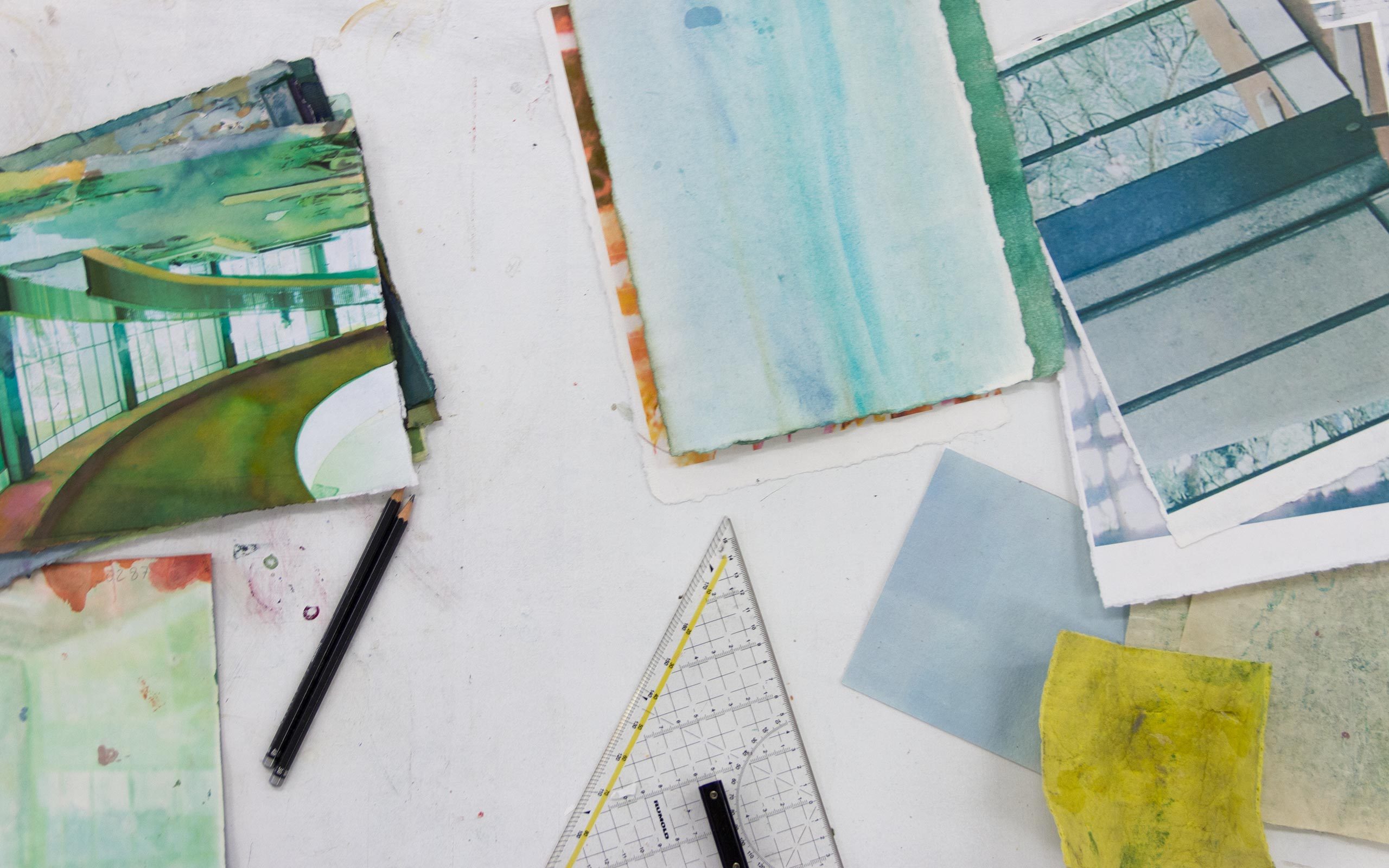 Books we like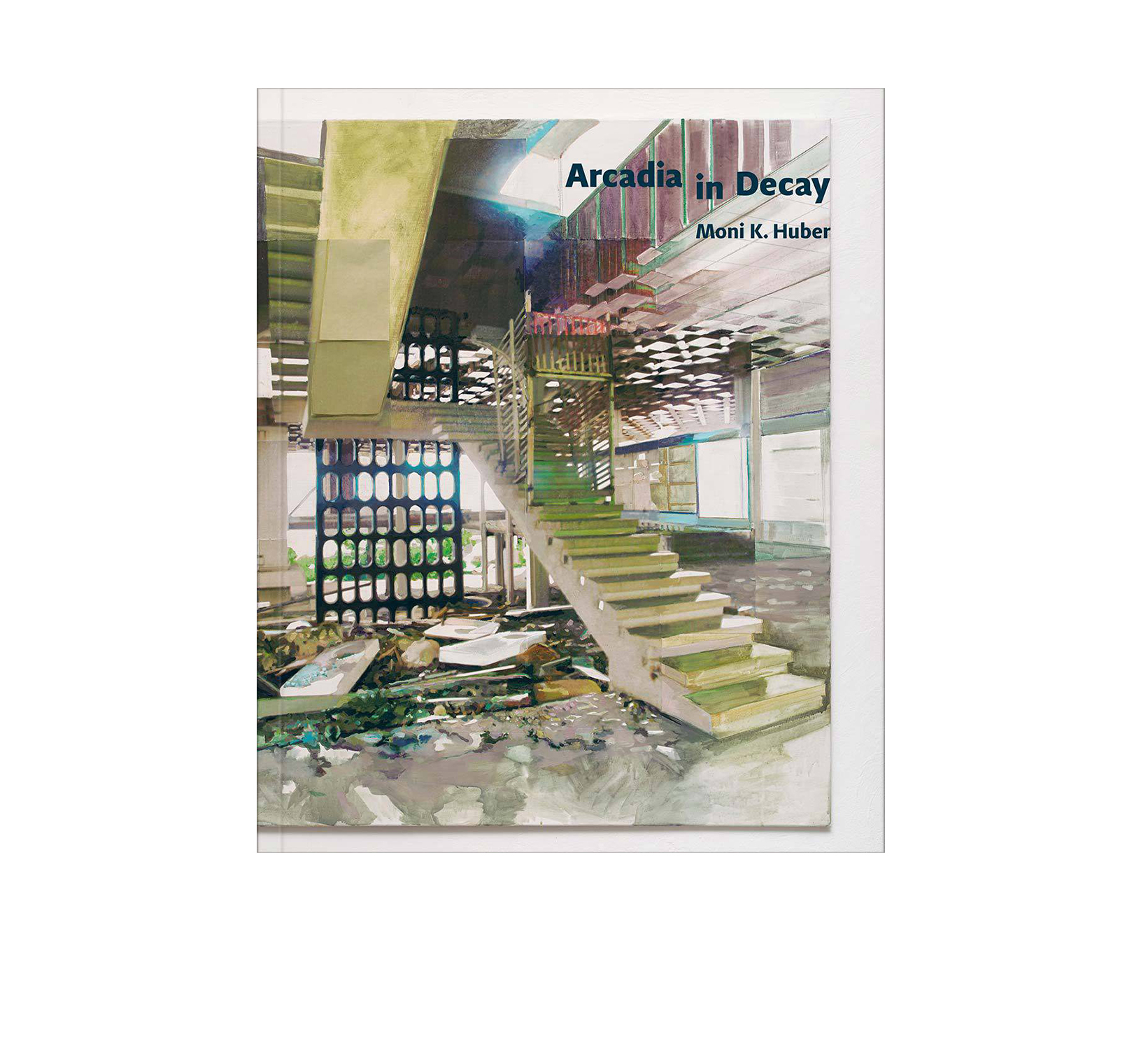 Moni K. Huber
Arcadia in Decy
Editor: Moni K. Huber
Text: Pia Jardí, Maroje Mrduljaš, Günther Oberhollenzer, Iris Meder
Design: Elisabeth Czihak
Sprache: Deutsch/Englisch
Details: Paperback, 28 x 23 cm, 120 pages, ills. in color
ISBN 978-3-903004-39-9
24,00 Euro
Every year, for one week in November, VIENNA ART WEEK and its approximately 90 partners bundle the most diverse activities of Vienna's art scene into a marathon of art-related events. As members of Art Cluster Vienna, VIENNA ART WEEK's sponsoring association, the festival is organized by museums, exhibition halls, art galleries and art universities. Smaller program partners including artist-run spaces, independent initiatives, curators and artists hone and elaborate the week with tailored smaller events.
All of Vienna is an art space!