This story has first been published for the Dorotheum Magazin as part of a collaboration between the Dorotheum and Collectors Agenda.
Erwin Wurm is known for his unusual depictions of everyday life and his witty reinterpretation of the Formalism style. Wurm's sculptures appear banal and enriching at the same time. They are often made of everyday objects and are deformed or distorted. With his Fat Cars or the Narrow House, a replica of his childhood home that has been narrowed almost to the point of inaccessibility, he mocks himself of the commonplace and small-mindedness in our society. At the end of the 1980s, he became world famous for his One Minute Sculptures, which show people in strange and almost unnatural poses interacting with everyday objects, rendering a performative dimension to the "sculpture".
Mr. Wurm, you have just returned from Venice where, together with Brigitte Kowanz, you will represent Austria in this year's Biennale. Can you tell us what to expect there?
I can already disclose that I will show performative One Minute Sculptures. By the way, it is an anniversary for me, because exactly twenty years ago I began to make the One Minute Sculptures.
With this concept you have given the notion of "sculpture" an entirely new dimension. How did the idea emerge at the time?
During my work I began to question my fundamental understanding of sculpture. In the process I arrived at the concept of time, followed by theoretical considerations on the aspects of mass, volume, fullness, and surface. The concept of time has become the essential aspect of my One Minute Sculptures. "One Minute" is to be understood not literally, but as "short", as a snapshot. In every One Minute Sculpture there is an actor whom I connect in a paradoxical way with an object, freezing her or him. This concept has changed over time. In the beginning, I was especially interested in the question of authorship, later questions regarding the relationship between object and subject came along.
A success of your One Minute Sculptures lies in the willingness of viewers to voluntarily create a bizarre connection with an object. Did you ever worry that this would not function?
In the first exhibition in the German-speaking countries it did really not function right away. Many hesitated and continued to regard themselves as viewers rather than participants. In the United States the opposite was the case, there I found people to be freer and less self-conscious. In Austria and Germany people had greater inhibitions and were unwilling to expose themselves in such a way at that time.
How does Erwin Wurm think about sculpture?
I try to go beyond the classical concepts of sculpture. I work in two-dimensions with volume and the principles of addition and subtraction. This principle implies a chronological order that I connect with a technical aspect. My "fat sculptures" resulted from these ideas.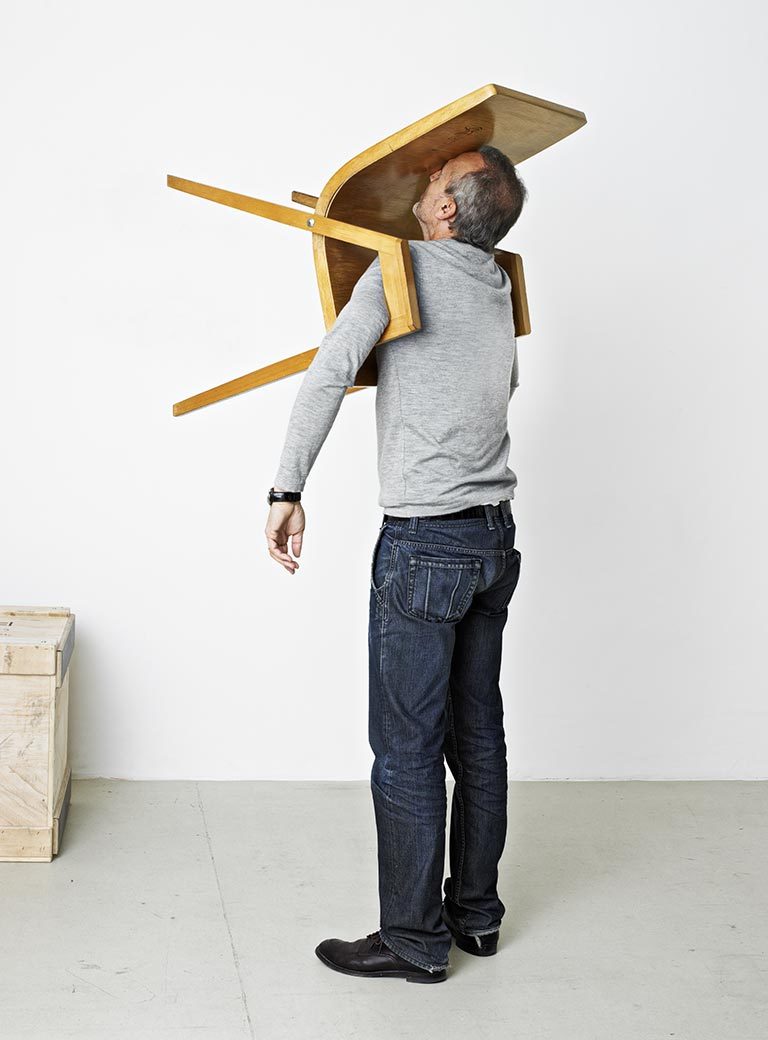 Your "fat" cars and houses are for example critical of the status symbols of our time.
Correct, they are meant as a clear criticism of our consumer society.
The "fat" cars and houses do suggest humor, a misapprehension concerning your work that stubbornly persists.
At least the assumption that my work is predominantly humorous is wrong. The humorous aspect of my work may be a superficial one that, on first contact, may provide a more immediate access to a work, but beyond that there is a deeper meaning to the work which it is for the viewer to discover.
On closer inspection your works are very critical of society, often in reference to a specific period in time. What are you criticizing in our present society?
There is very much to criticize. It is particularly tragic that currently a decline in efforts towards emancipation can be observed in Europe, this despite the fact that the question of gender equality in our society remains not only unresolved, but has yet to be clarified. Essentially, I consider the position of women in both western and other cultures as critical.
What for example is the critique of your "Narrow House" that could be seen in Venice in 2011?
In this case, the socio-critical aspect developed through a process. When I was invited to participate in an exhibition in Beijing, I was given a very narrow space. I wanted to present a theme on this narrowness and the idea for Narrow House emerged. Later, I created references to my parents' home and the small-minded, provincial society which persisted in my youthful days. The result was a slim, extremely narrow house that appears oppressive, even threatening.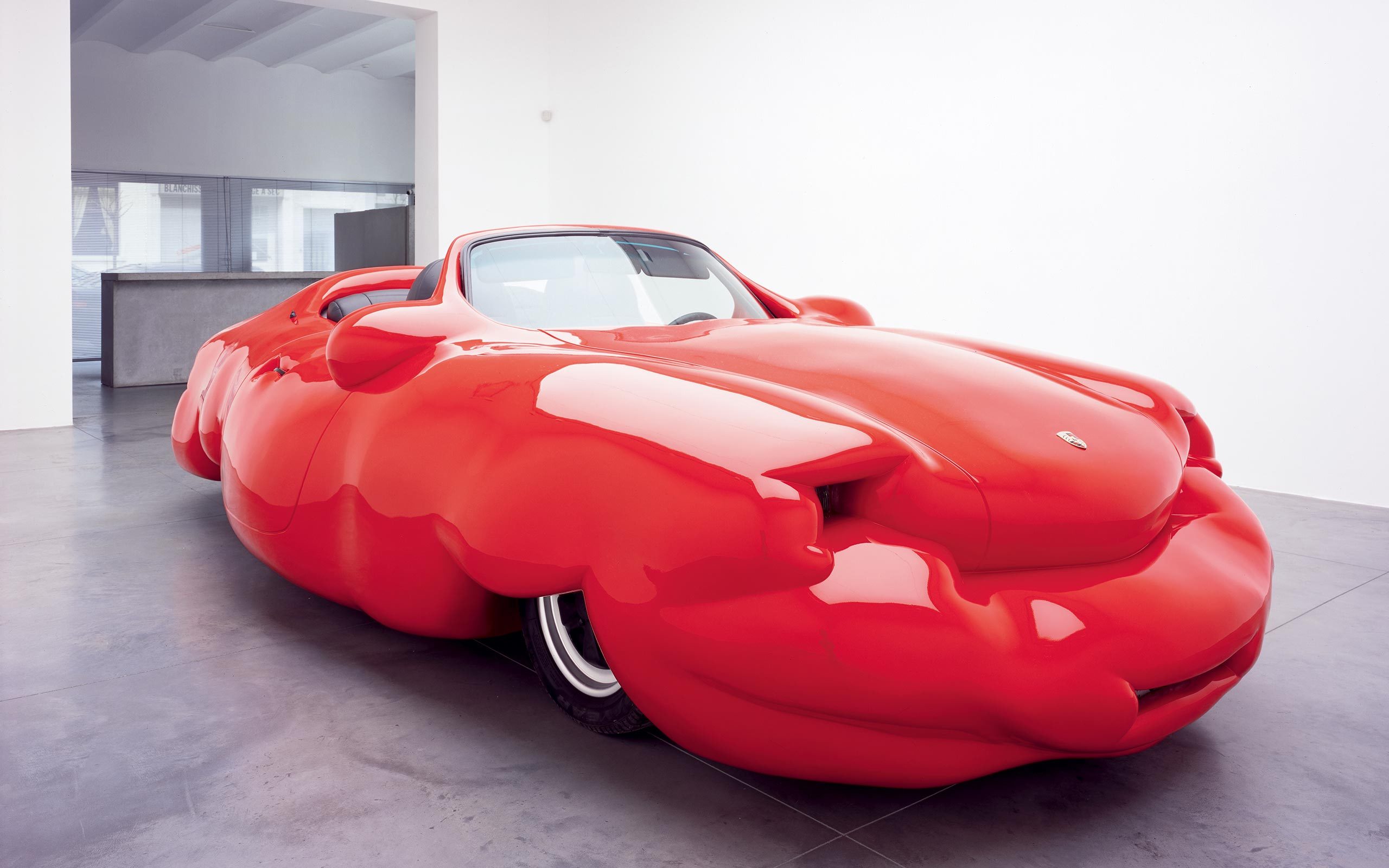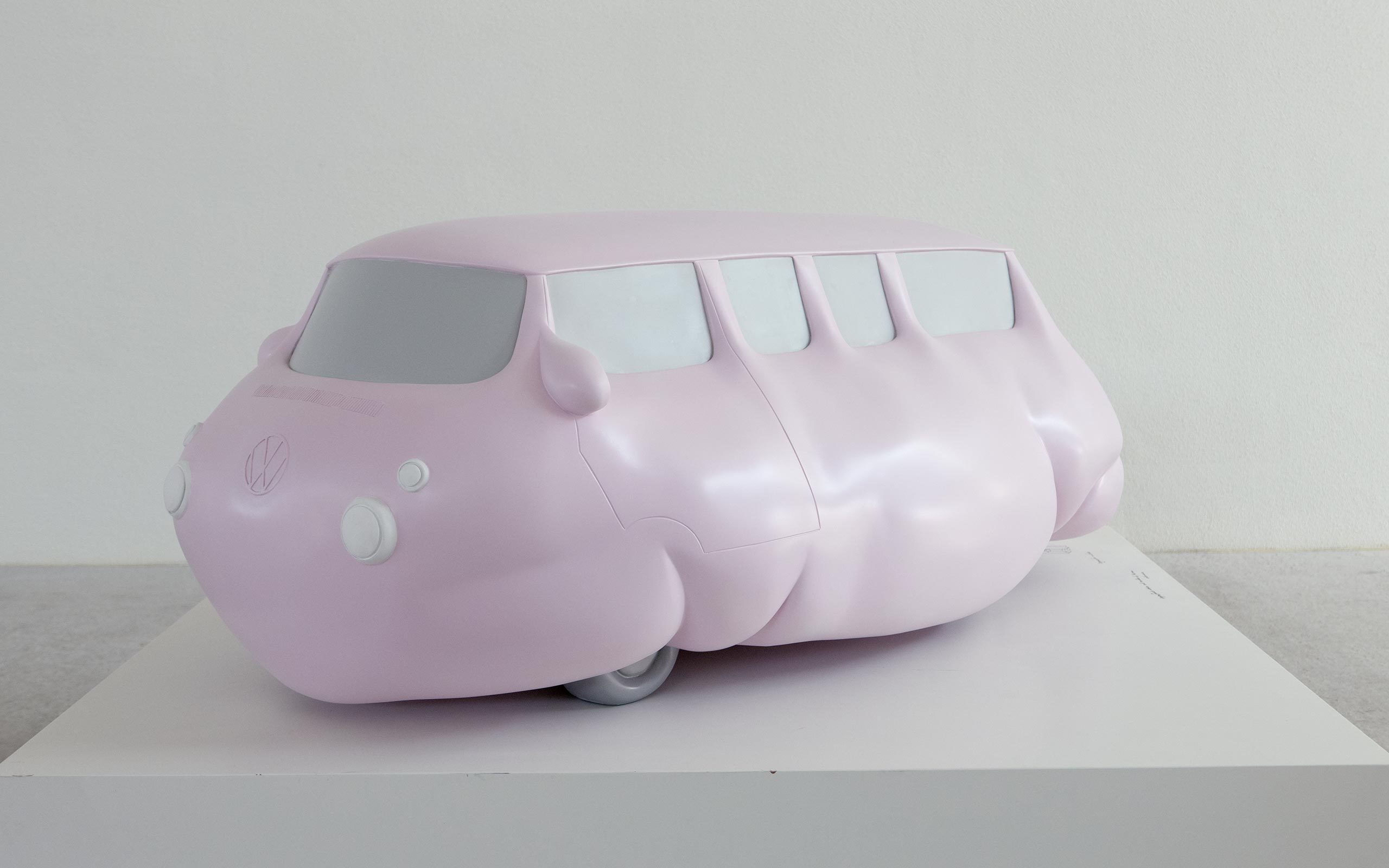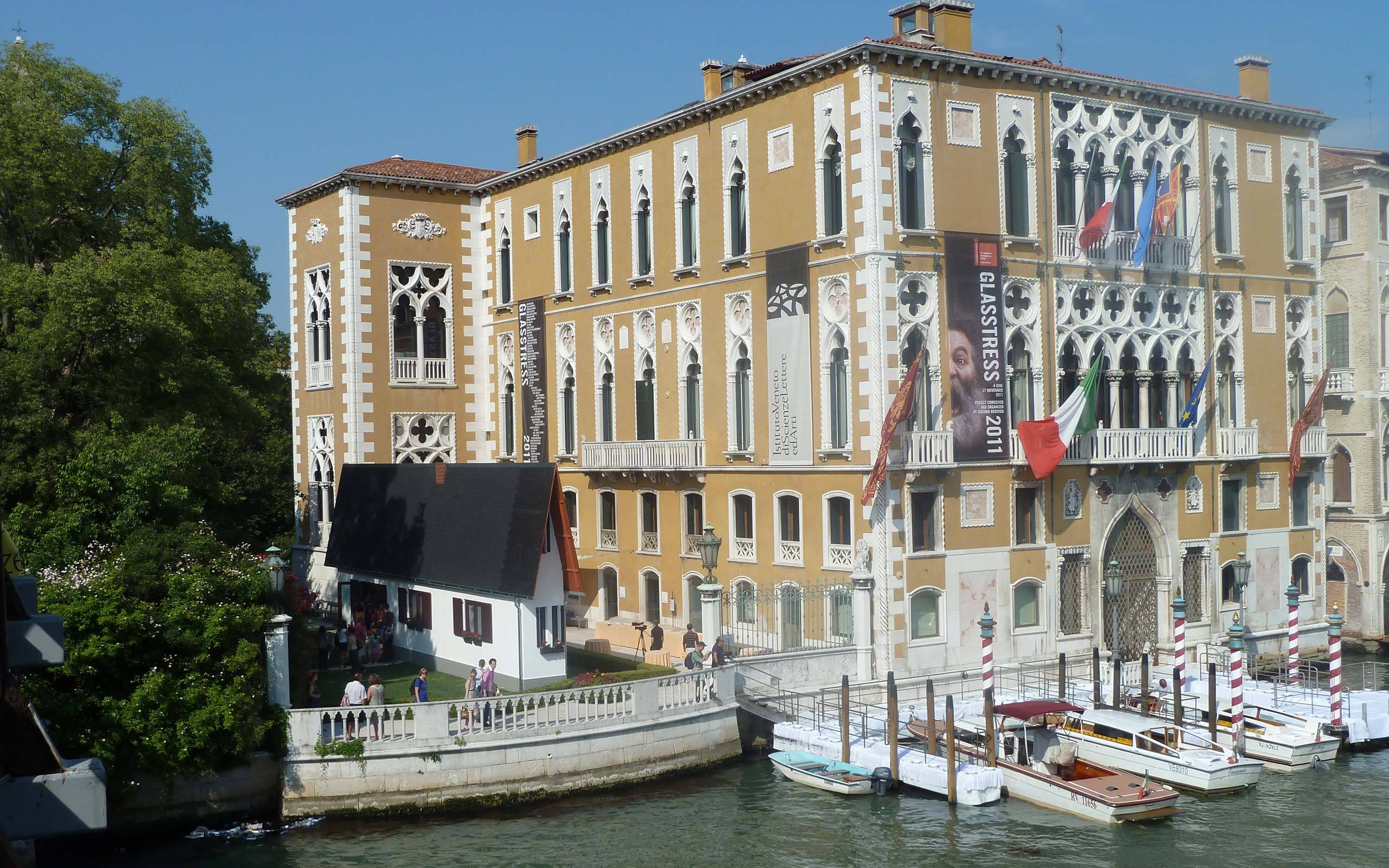 What do you say to artists like Ai Weiwei, who enter the stage from an explicitly political perspective?
I am a very political person. Although my art does not act politically, I appreciate the work of artist colleagues who are able to make political statements skillfully. When Ai Weiwei destroyed an antique urn from the Han dynasty in 1995 and documented the act in a three-part photographic series, I considered this a strong and intelligent statement. Of course, Dropping a Han Dynasty Urn was an act of provocation directed at the Chinese government and its relationship to the art and cultural heritage of that country. But I do consider it most important that an individual artist does not appropriate a particular topic for himself or herself.
Right now you are nationally and internationally well represented in the exhibition landscape. Can an artist be "over-represented"?
I am very present indeed at the moment with two additional exhibitions at the Leopold Museum and the 21er Haus in Vienna, and also at Kunsthaus Graz. Simultaneously there are exhibitions in New York, Brazil, and Germany. I am very careful about showing different works in each exhibition. Actually what is really present at the moment is my exhaustion after the intense work period that now lies behind me.
What do you consider most important in becoming successful as an artist?
Stamina, perseverance, talent, and the ability to accept criticism. Dealing with the criticism by others, but also remaining critical of oneself are important for long-lasting success.
Many people think that great artists have to struggle for acceptance during their lifetime and that success comes only later. How do you see this?
That is a romantic notion from the nineteenth century, based on the conviction that artists must strive in poverty and hardship in order to be taken up to the Mount Olympus of high art posthumously. But this view is unrealistic and in fact many artists were and are both successful and highly regarded during their lifetime.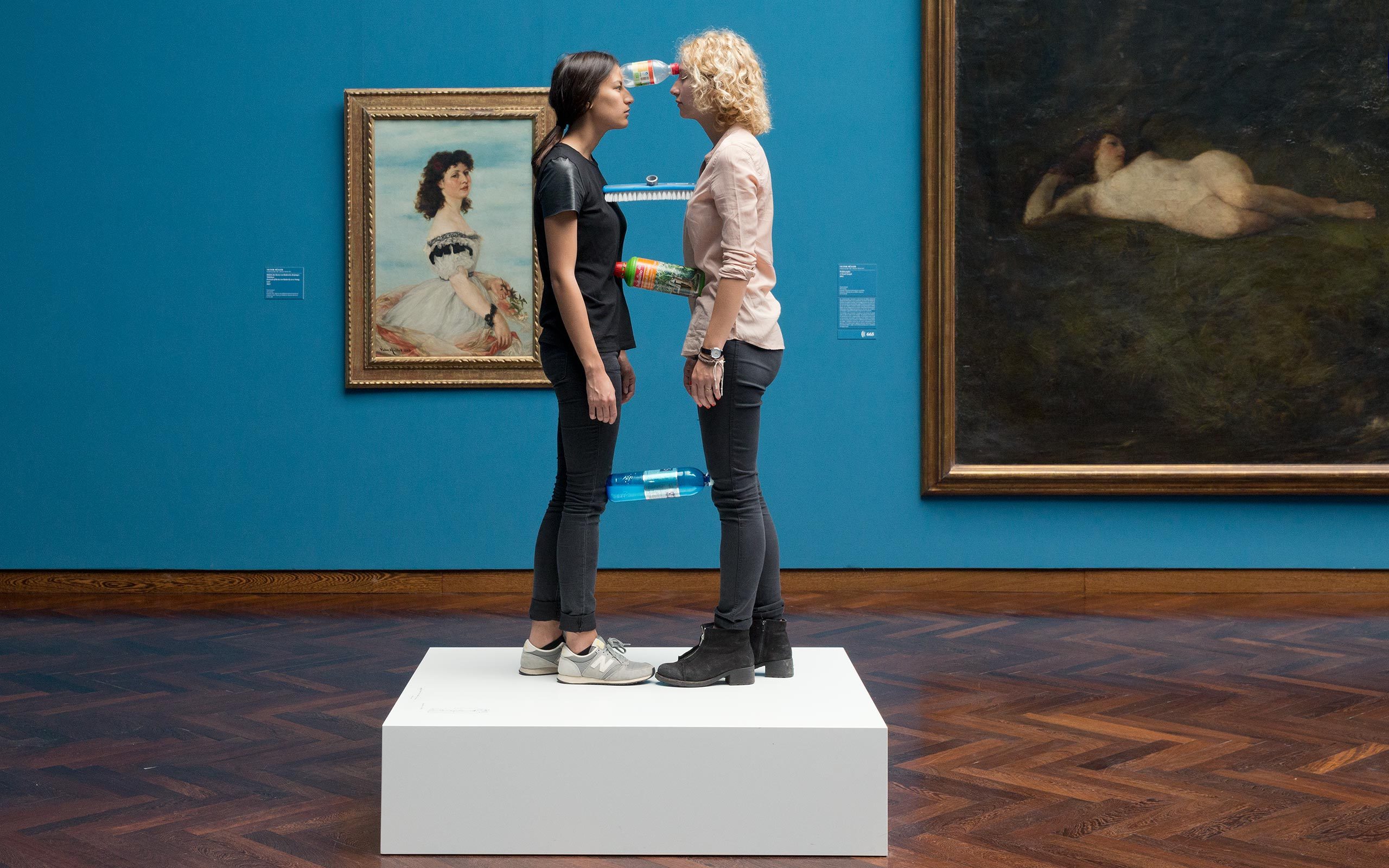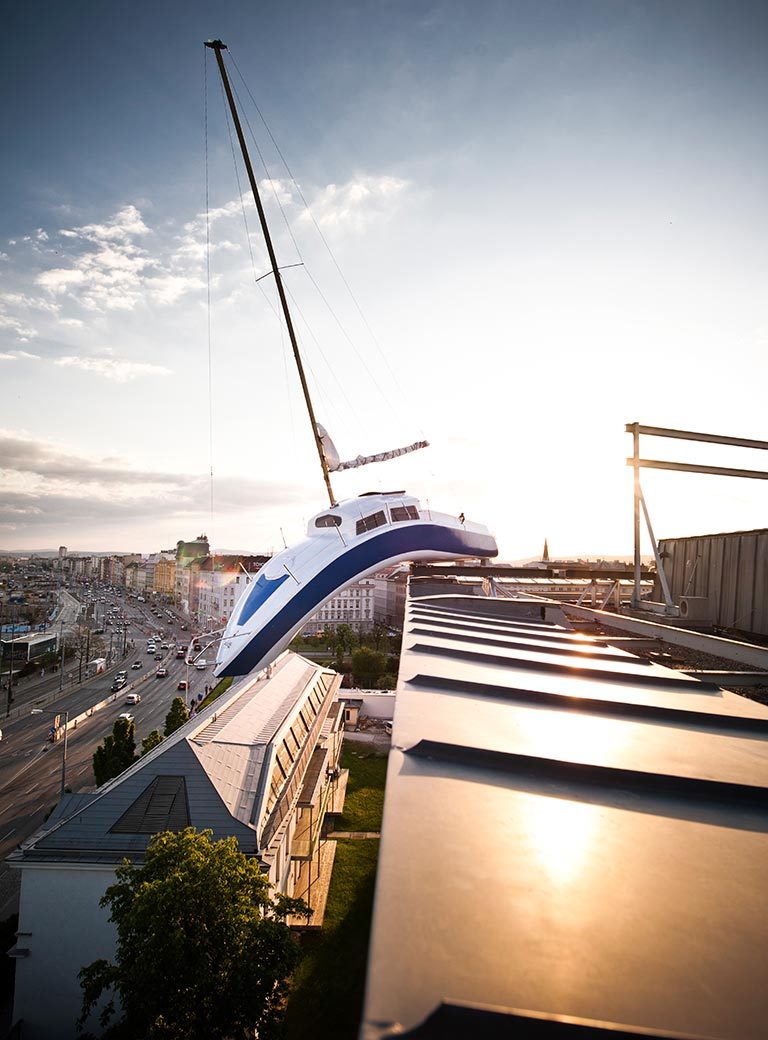 Have you ever occasionally had doubts in your artistic career?
I have always doubted my ideas and the meaning of my art for society and continue to do so. Doubt in one's own work is necessary in order to move forward in one's further development and to create new concepts, because one idea alone is not sufficient. No important work is developed without doubt and the danger of the potentiality of failure. And when a work is insignificant, the artist notices it last and the viewer first.
If you could start all over again with your work would you go at it differently?
That is very difficult to answer because every time has a language of its own which you have to find. Artworks can only be viewed after their creation period in order to determine their significance appropriately, in the context of the language of the respective time.
You don't only create art but are also a collector of art. What do you have in your collection?
I own several works by contemporary colleagues, predominantly drawings, paintings, and photographs.
Is there any artwork that you would like to have in your collection?
I would like to have a picture by Georg Baselitz whose work I really appreciate.
Which Austrian aspiring artists do you appreciate?
I really like the works of Angelika Loderer, Markus Hanakam, and Roswitha Schuller.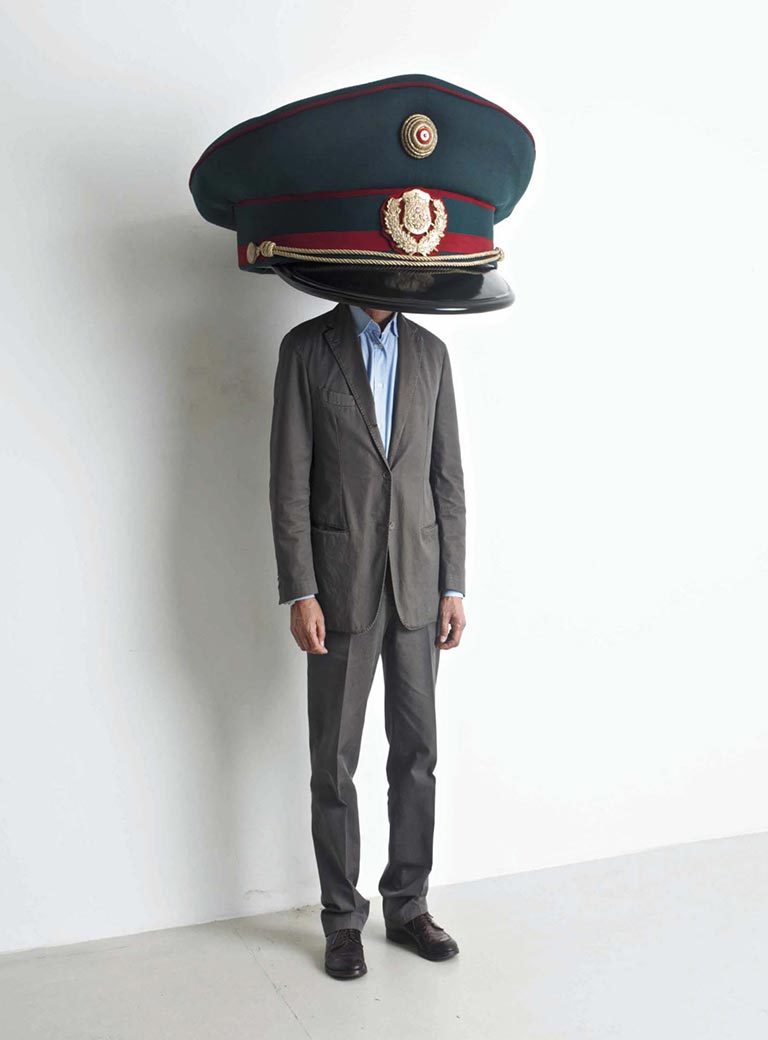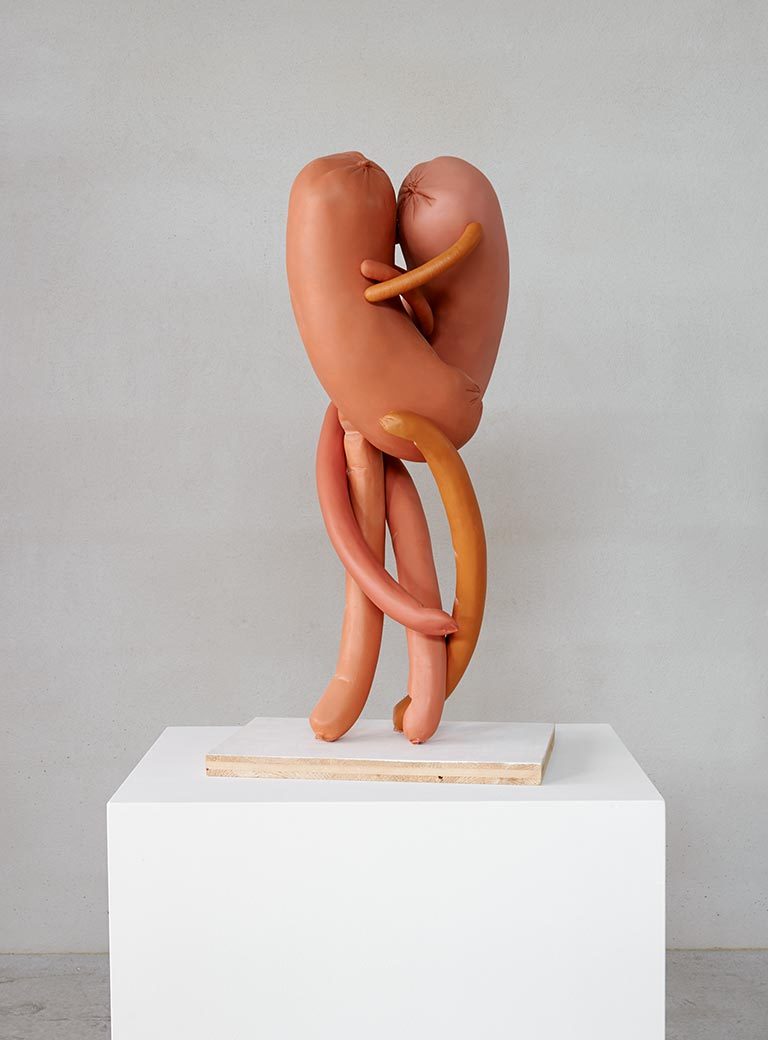 Why should a young person be interested in art or even begin to collect art?
Young people, actually people of any age, should be interested in art and collect it, because with art essential questions outside any dogma can be posed and art can to a certain extent be the essence of our world.
Increasingly online offers are emerging that provide low-threshold access to obtain a better understanding of contemporary art, also offering further insight into the mechanisms of the art market and inspiration into the collecting of art. How important do you consider these developments?
I think these initiatives are very good. Artists are much to often dependent on state sponsorship and subsidies. Although I consider this sponsorship important and positive, it would however be desirable if the development of the careers of young artists were to be supported through subsidies to a lesser degree and rather by a sustainable collector market to be increasingly supported by a new generation of collectors.
What's your advice to a new collector?
Aspiring collectors should listen to their intuition. Art collecting requires devotion and passion paired with the courage to take risk; money is of lesser importance.
What was the nicest compliment you have ever received pertaining to your work?
In 2006 I installed the work House Attack on the roof of Mumok. At the time, Franz West wrote me a note saying how angry he was about this work because it was not his idea. That was a great compliment.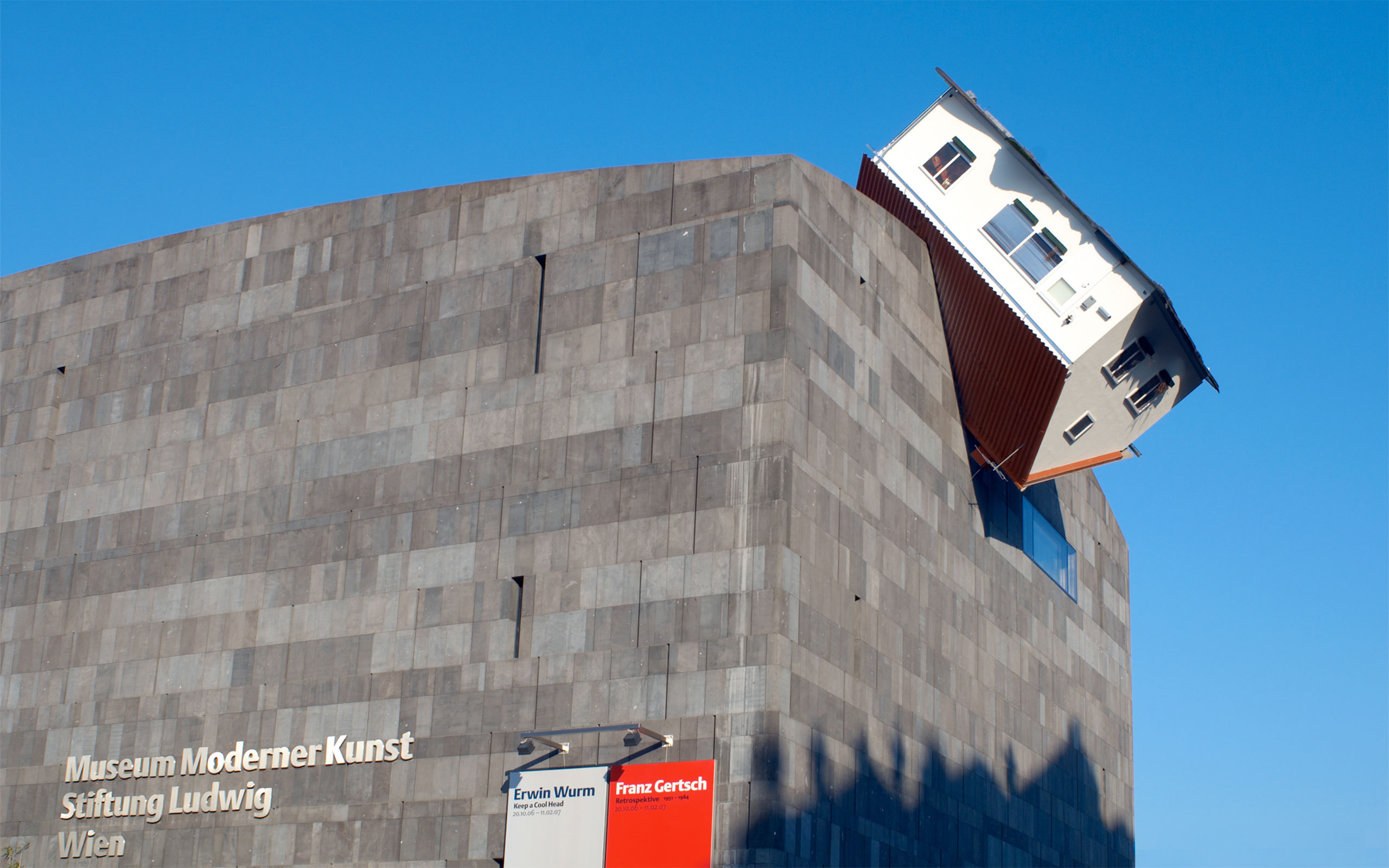 Photos: all photos courtesy of Studio Erwin Wurm, unless mentioned otherwise; portrait picture by Elsa Okazaki
Interview: Alexandra-Maria Toth