The scene for contemporary art in Europe's North is expanding and developing new dynamics as international collectors are watching the scene. With Nordic Notes we regularly cast the eye on the Nordic art and cultural scene, portraying its important actors.

Born into the Nordenhake family, a family of gallerists, Erik entered Stockholm's art business himself, starting a gallery of his own at the age of twenty-four to represent a young vanguard of artists. He is one of the people to advocate a more progressive art community in Sweden, proclaiming that there can be only one way forward for the traditionally insular Swedish art world, which is to venture beyond Scandinavian borders, letting more outsiders in, and encouraging artists to pursue a career outside Sweden. We met Erik in his home in Stockholm's gallery district Östermalm to talk with him about how he sees Sweden's art scene developing, about his clientele of young aspiring collectors, and how this new generation finds their own access to contemporary art.
Erik, your choice to get involved in the art business is understandable. Your parents have been the owners of renowned Gallery Nordenhake since the early 1970s, so art must have played a role for you since an early age.
It's true that art has very much been a part of my upbringing. My parents would always take us kids along to a lot of events like artist dinners and studio visits, and museums and galleries of course. I remember how much I enjoyed going to art fairs as a kid: the overload of visual impressions and the diversity of the art and the people attending was really exciting – and sometimes the art on display even contained nudity! (laughs)
It sounds as if art has always been something that was really alive and a natural part when you grew up. Do you remember some artists who made an impression on you when you were a kid?
In my family there has always been a focus on abstract and conceptual art and minimal aesthetics – figurative art less so. The artist who probably left the biggest impression on me was Richard Serra. I remember his metal structures leaning against each other, which made me discover that abstract art can actually be something very physical, changing your perception of space and your mood along with it, and that made a big impact on me. Also, Anthony Gormley was an artist that my father worked with a lot when I was a kid. His exhibitions were always very spectacular yet contemplative, and they left a deep impression on me. I think art experiences like these have shaped my aesthetic sensibility and preferences very much. I still very much appreciate the minimal aesthetics and conceptual ideas.
Equipped with such a background in art, was it always clear for you that you would sooner or later enter the art business yourself?
I wasn't consciously planning on going into art. My focus at university was a master in business and management. But my interest in art remained, and I took a few courses on art history and psychology on the side. During my studies, I worked for Galerie Nordenhake in Stockholm, and for the summers I would intern at other galleries. During high school we were living in Berlin, and already then I used to go to a lot of openings, and I started to hang out with the crowd of young international artists living there. When I returned to Stockholm to study I did not know that many people, so openings were a great way of socializing and meeting new people. After my studies I went to work for a local auction house, but mostly in the modern design department – another area which I am really passionate about.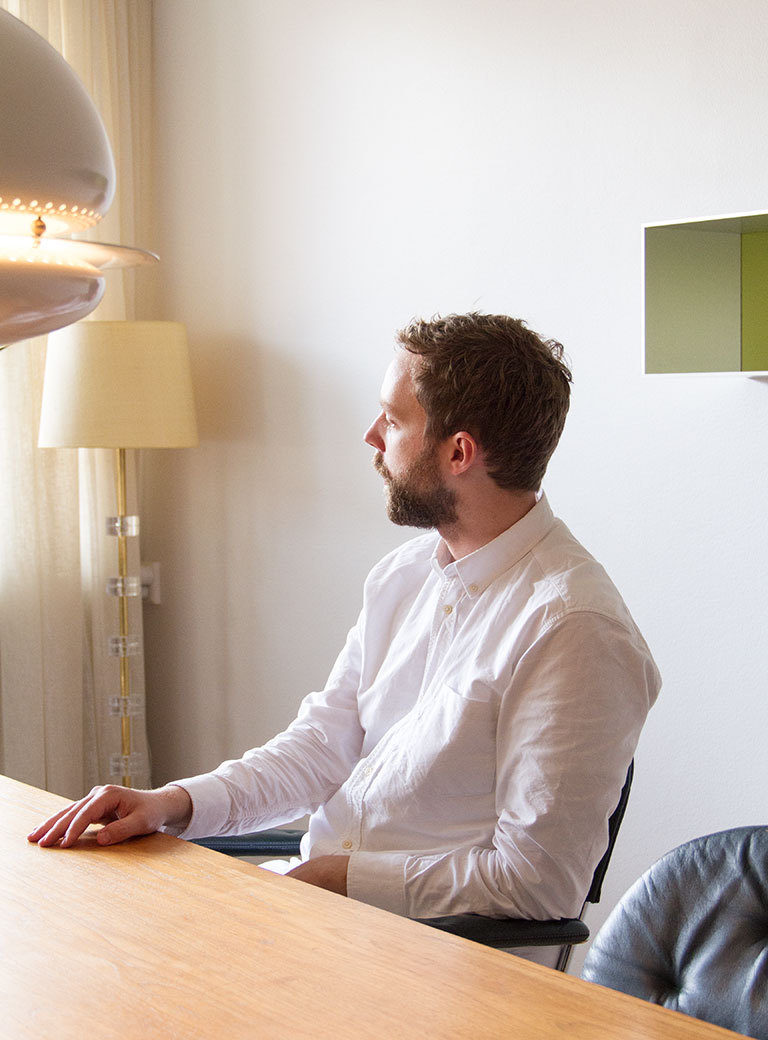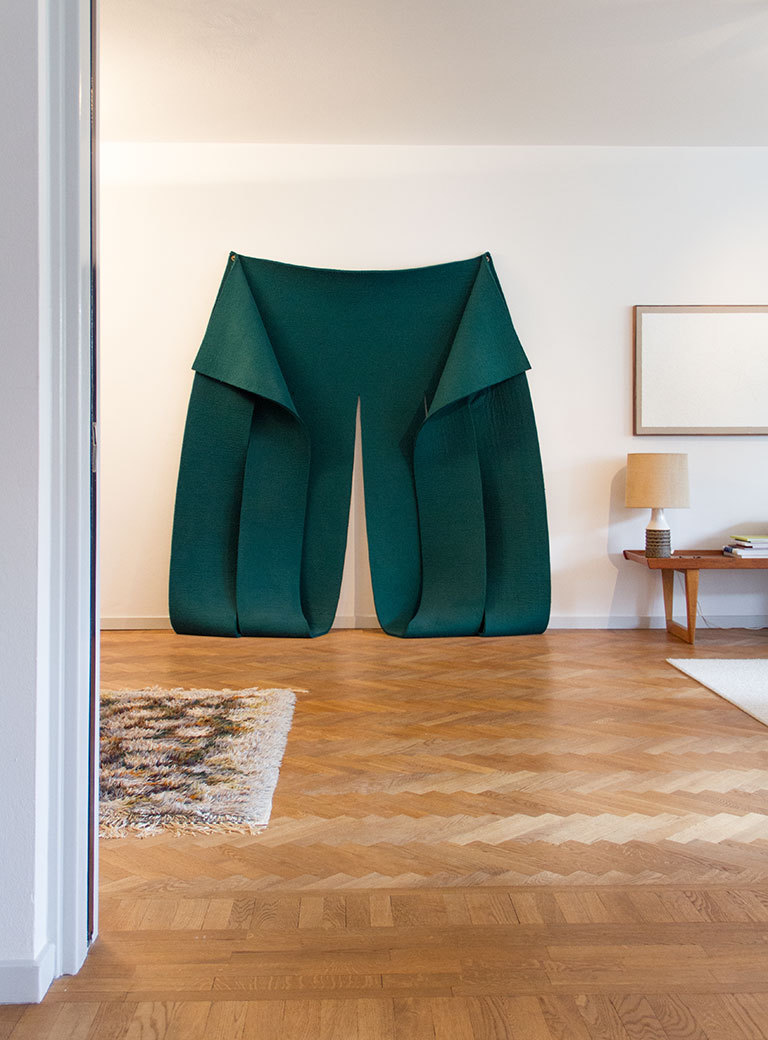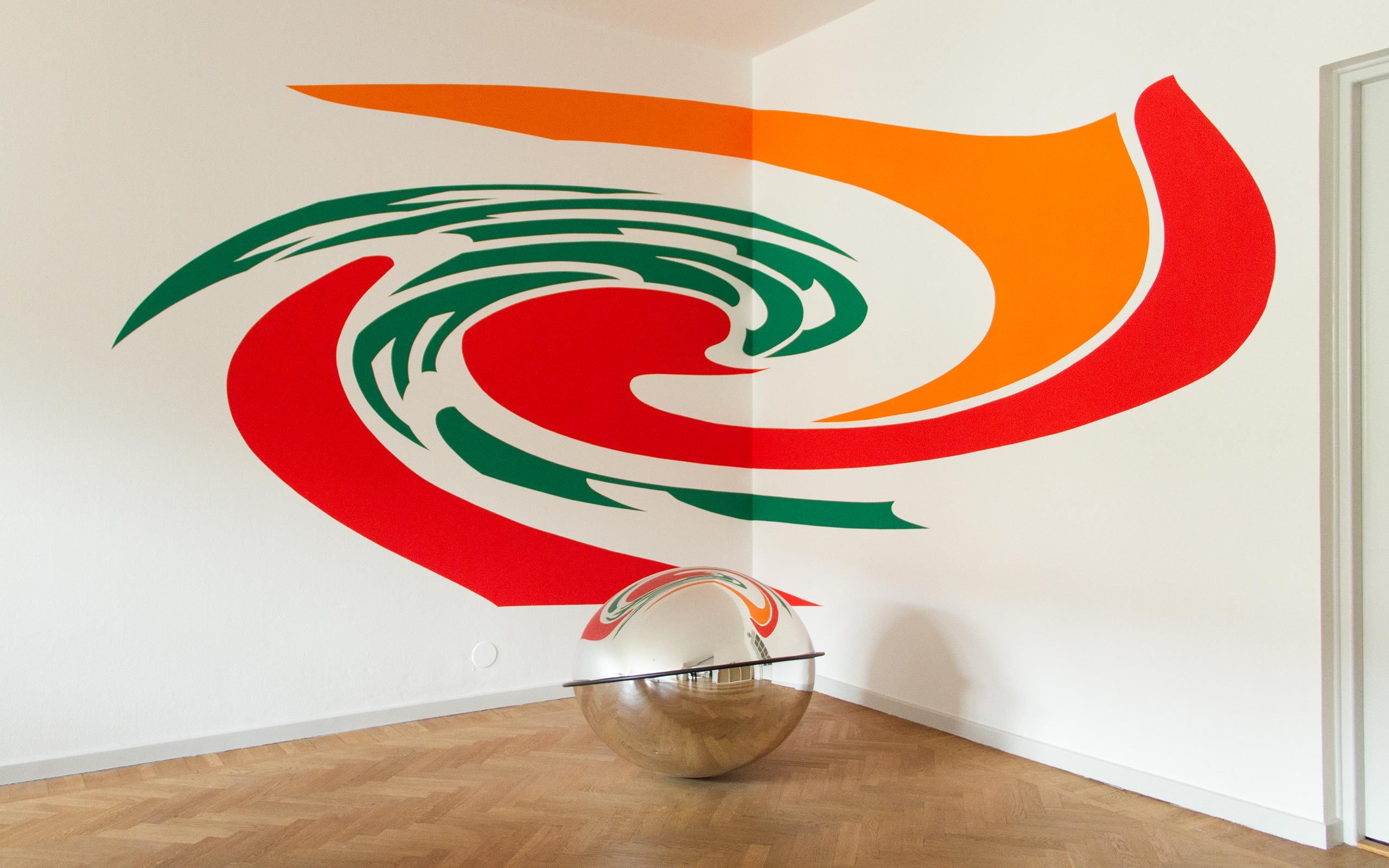 But, ultimately, you left the auction business to become probably the youngest gallerist of Stockholm's art scene, at the age of twenty-four.
Yes, I was still pretty young when I met Niklas Belenius. Like my own father, his father was also in the art business. They say it's 10.000 hours of practice before you become an expert at something, and having both been exposed to art at an early age, we obviously had a head start on those 10.000 hours, which enabled us to start our own gallery at such an early age. Obviously you cannot fast-track years of experience and relationship-building with the art scene. So, if you are a new entrant on the gallery scene, especially if you are young, it's a good idea to collaborate to build a reputation and a network together. Niklas had asked me to come and work for him; his focus was heavy on young artists, paired with a select few established artists, and I liked his concept a lot, and pretty fast it became clear that we should collaborate as equal partners. Two and a half years ago, I found a great temporary space right in the middle of the city, and that's when we opened Belenius/Nordenhake.
Despite the great success you had together, you and Niklas Belenius decided to go your own ways.
Yes, it was a mutual decision. During four years we found out that each of us had a different view on where to take the gallery. Niklas wanted to focus on the Swedish scene, preferring to work with the secondary market, whereas I had my eyes set much more on reaching out to the international scene, having a stronger presence at art fairs, and focusing on emerging international artists.
Have you got your own plans what to start next? Will you be staying in the gallery business?
Oh yes, absolutely. I am currently looking at a few locations in central Stockholm. The focus will be mainly on younger artists, including many under 35 and some who have left the art academy not long ago. Moving forward I am planning to establish a much stronger international presence for the gallery.
Why Stockholm? Wouldn't it make more sense to establish a gallery with such a young profile in hip and trendy Berlin?
I really believe there is a lot of potential here in Stockholm. Clearly Stockholm is not Berlin, Paris, or New York, where art is engrained in the fabric of the city. I mean no one can imagine New York without the artist's lofts and Warhol, it's too much part of the city's identity. Same as for Berlin now, and in Paris, where the art scene may no longer be as vibrant as a few decades ago, but art is still an integral part of its history. Although Sweden does not have a culture of art collecting, there are many potential buyers. There is a lot of wealth in Sweden, which is very much concentrated in Stockholm. Stockholm's gallery scene is still relatively small and I think there is space for a gallery that balances the local appeal with a strong reach-out to the international scene.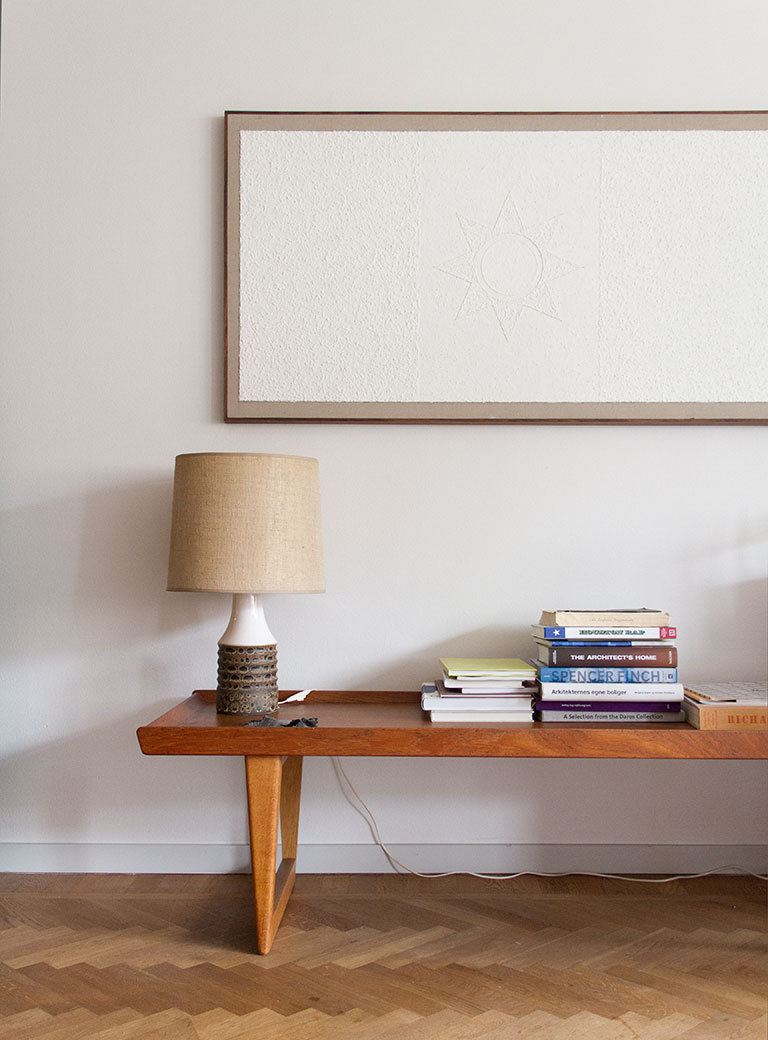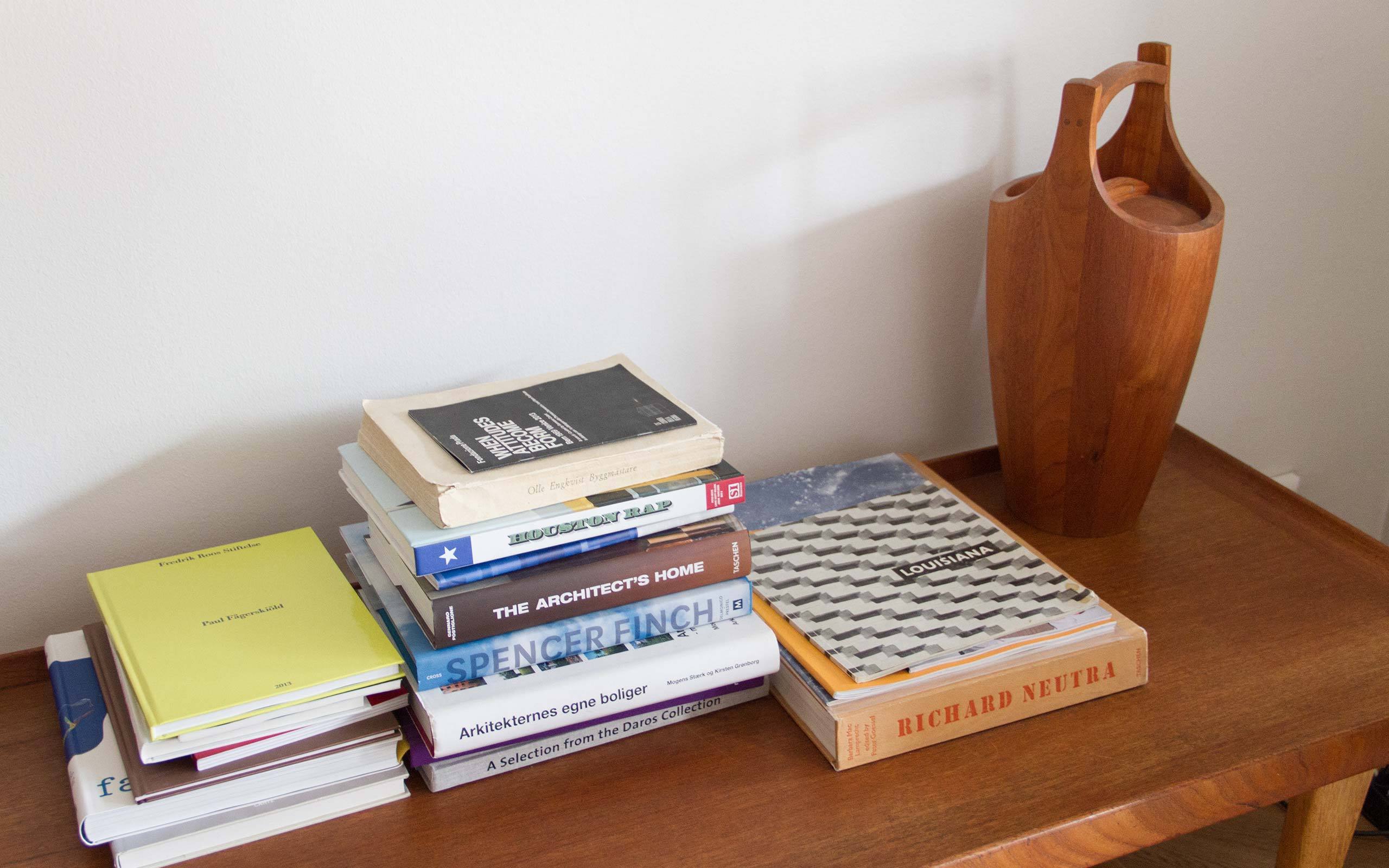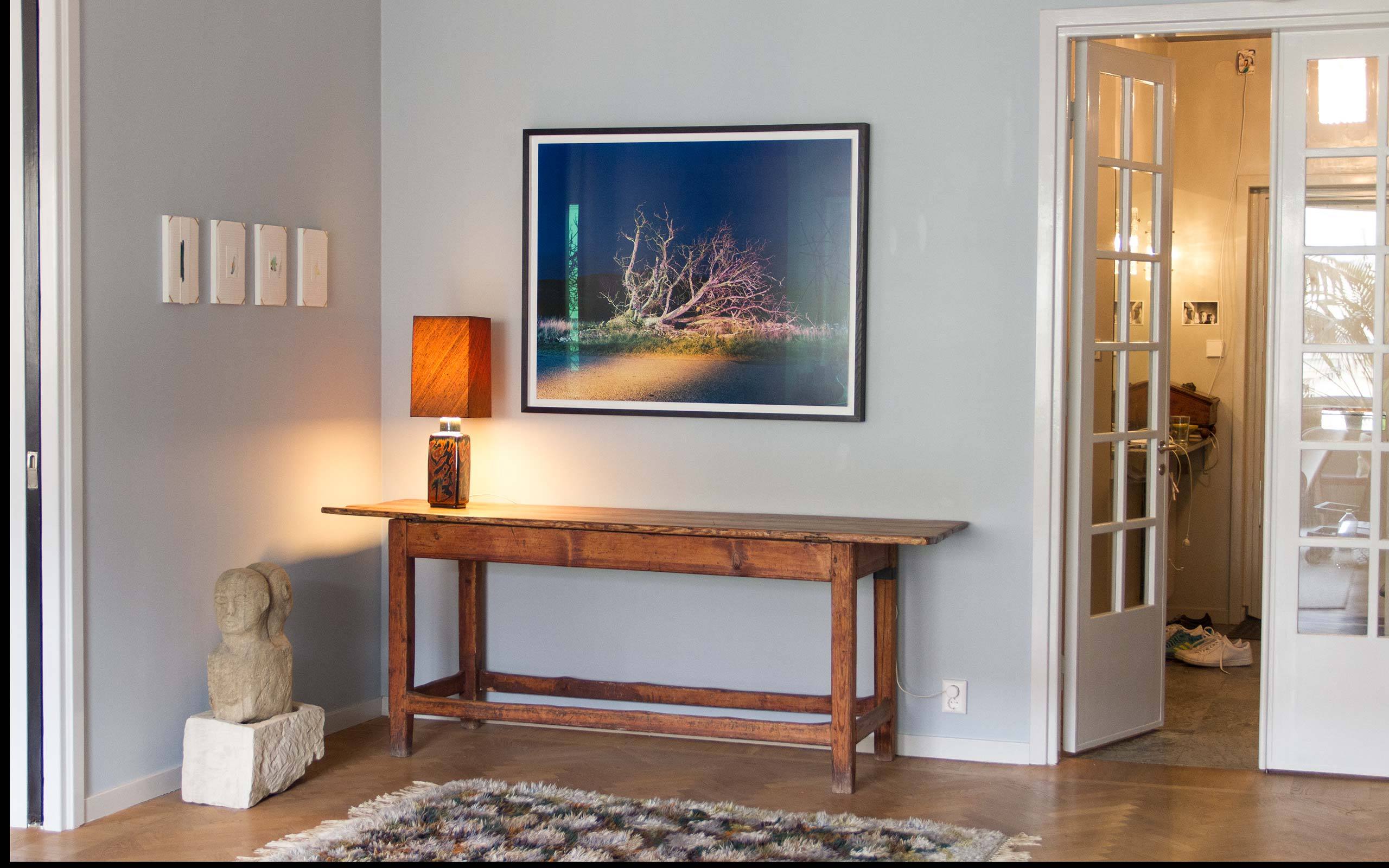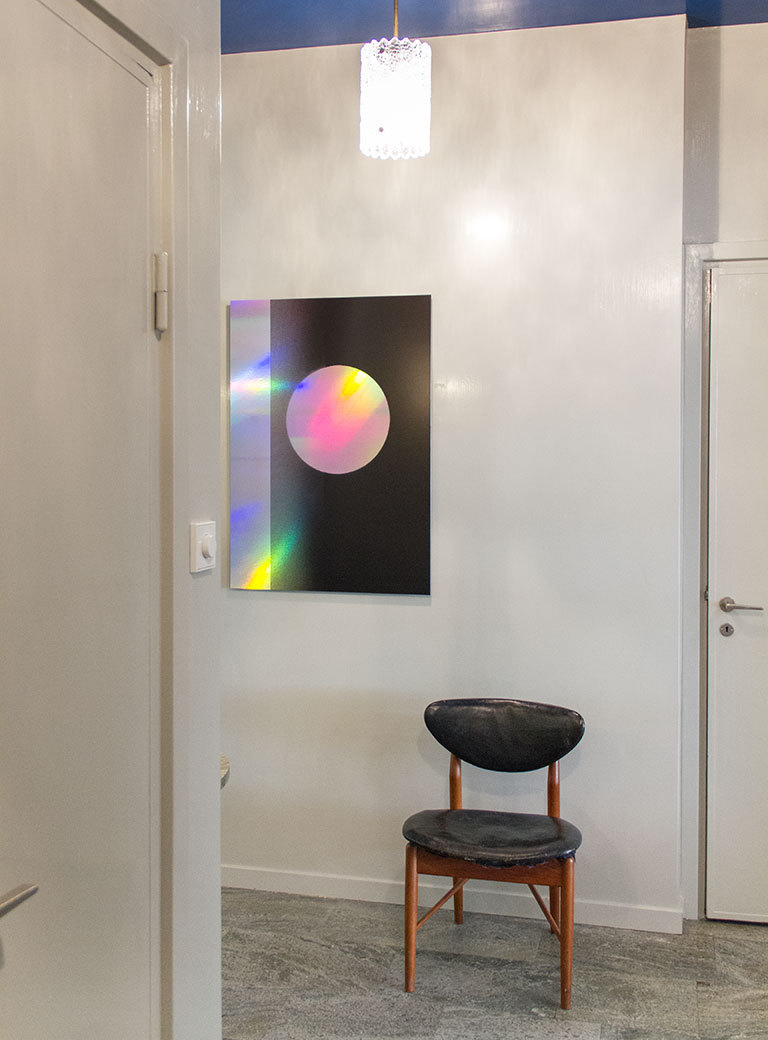 You are a part of the young generation yourself. How important is it to you to attract people your age to the gallery and introduce them to contemporary art?
One of the best things about my job is to sell an artwork to a person my age or younger. Usually it's the first artwork they buy, and a comparatively large investment, and it's not the richest kids or those with a family background with art as one would expect, but rather someone who has found out about this world on their own, and is eager to become a part of it. It's a ticket to a scene filled with creative, crazy and glamorous people and that identity-building process should not be underestimated. That's why the majority of my clients are entrepreneurs or other self-made people. The art they buy becomes part of who they are and how they view themselves.
If it is not so much art that matters to people in Stockholm when it comes to the "beautiful things in life"? What is it then?
I would say fashion is a big part of what preoccupies people here. Stockholmers take pride in the fact that they are an incubator for European fashion trends. There is a lot of social pressure to look good, especially for the younger generation. Owning a nice home is also quite important, as we spend so much time in it. Having meaningful art on the walls comes further down the list. But an interest in art is certainly growing amongst young people. Many find their access to the art world through the parties organized around gallery openings and fairs, and that's quite okay. It's a different way in. It doesn't always have to be an aloof art discourse.
Moving forward, how do you see the Swedish art scene develop?
In the past 20 or 30 years Swedish artists could gain a lot of success without even being widely exhibited in Swedish art institutions, while exhibitions in museums and galleries outside Sweden were almost unheard of. I think there is still a very regional mentality, which I am sure is going to change. I think for Sweden's commercial art sector there is only one way forward – to venture outside Sweden, and to build stronger relationships with the international art market. This is already evident from looking at those Swedish artists who have garnered international success – they almost always studied or exhibited first abroad.
Every so often the term Nordic Art pops up. Can art stemming from the Nordic countries join the ranks of Nordic design, cuisine or fashion as a label?
Well, I suppose if you look closely you may find certain themes among artworks by Nordic artists, but I would consider them rather subtle and not distinctive enough to warrant attaching a label to it. As with all other fields, national barriers are becoming less and less important in the art world. A lot of Swedish artists live and work in Berlin nowadays where they mingle with other international artists. Many are receiving their education at art academies abroad, like Städelschule in Frankfurt or Gerrit Rietveld Academie in Amsterdam. The only Swedish influence that remains may be the fact someone has grown up in Sweden.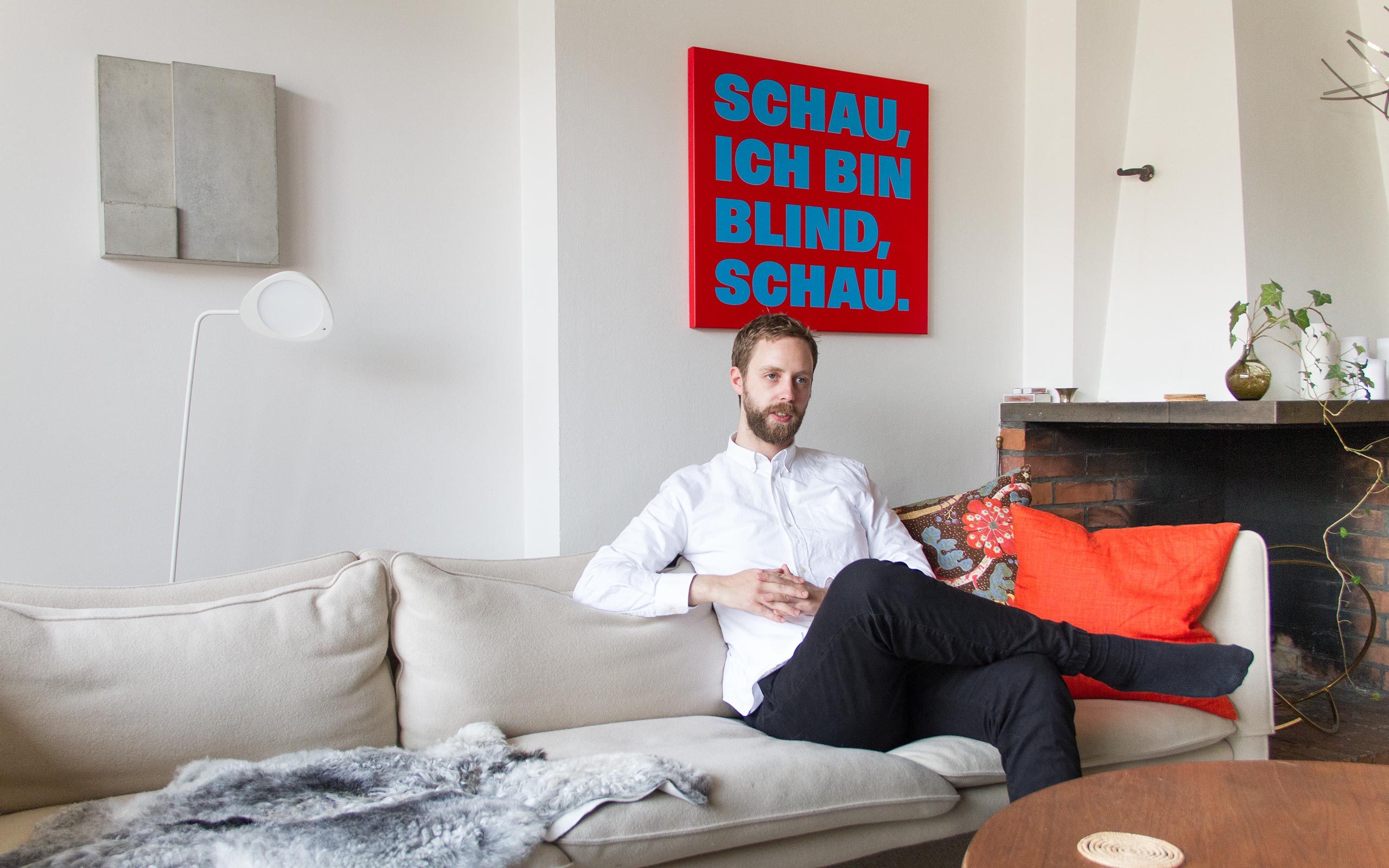 You are talking a lot about the need to go international. Are Swedish artists risking missing out in the game, if they don't make the leap abroad?
I wouldn't rule out that an artist who choses to stay in Sweden can be successful, but, as I mentioned earlier, the odds to success are greater if one ventures abroad. It is likely that the career of an artist who did not have the chance to study abroad or to participate in an international artist-in-residency program will stop at the level of domestic gallery shows. I think it benefits both the artists and the art scene in Sweden, to have more Swedish artists living and working abroad.
Do you think that galleries should play a stronger role in fostering the success of Swedish artists abroad?
I think galleries could play a much stronger role in raising the profile of Swedish artists internationally. They introduce new artistic positions to an international public through gallery shows, the internet, or on art fairs, usually before they come to the attention of curators or institutional exhibitors. A gallery is the first stop for a graduated artist, and if we had more galleries daring to participate in international fairs, we would be seeing more Swedish art finding success abroad – and that always leads to further interest back home. I hope in the future to lead by example in this regard.
You mentioned that your main interest lies in young artist positions. How do you find new artists for your shows?
Let's face it: In the first moment it's always a lot about the visual impression, which either gets you interested or leaves you cold. Often, however, you need that second glance. What at first did not dazzle you, all of a sudden can grow into something really compelling, especially if one discovers an interesting idea or concept behind it. Many collectors and art dealers pick the artists by their resumé, and that may or may not be a decisive factor… But what happens if an artist is at the very beginning of his or her career and hasn't exhibited yet? That was the case with Julius Göthlin, who we showed earlier this summer. Julius had graduated from the Royal Institute of Art in 2012 and made art mostly for himself it seemed, so he did not have much of a resumé to speak of. I didn't think it mattered. And the show was a great success.
Are there any particular artists from Sweden who we should know about?
There is one in particular, which I like a lot. Her name is Anna Uddenberg. She makes sculptures of women, often in sexually provocative poses. She plays with concepts like identity and social and sexual power relations. Her sculptures could almost be self-portraits, but they might also be objects of desire, with herself as the observer. I think with her, Sweden plays a role in the art she makes, because we Swedes are very preoccupied with gender equality. Historically, the feminist movement in Sweden was skeptical of sexual depictions of women, but Anna flips that perspective completely. I find it a really fresh and interesting take on human and female depictions that speak to our times. Anna is 34 and lives in Berlin. She is now part of the ninth Berlin Biennale, but has barely been shown in Sweden. That ought to change.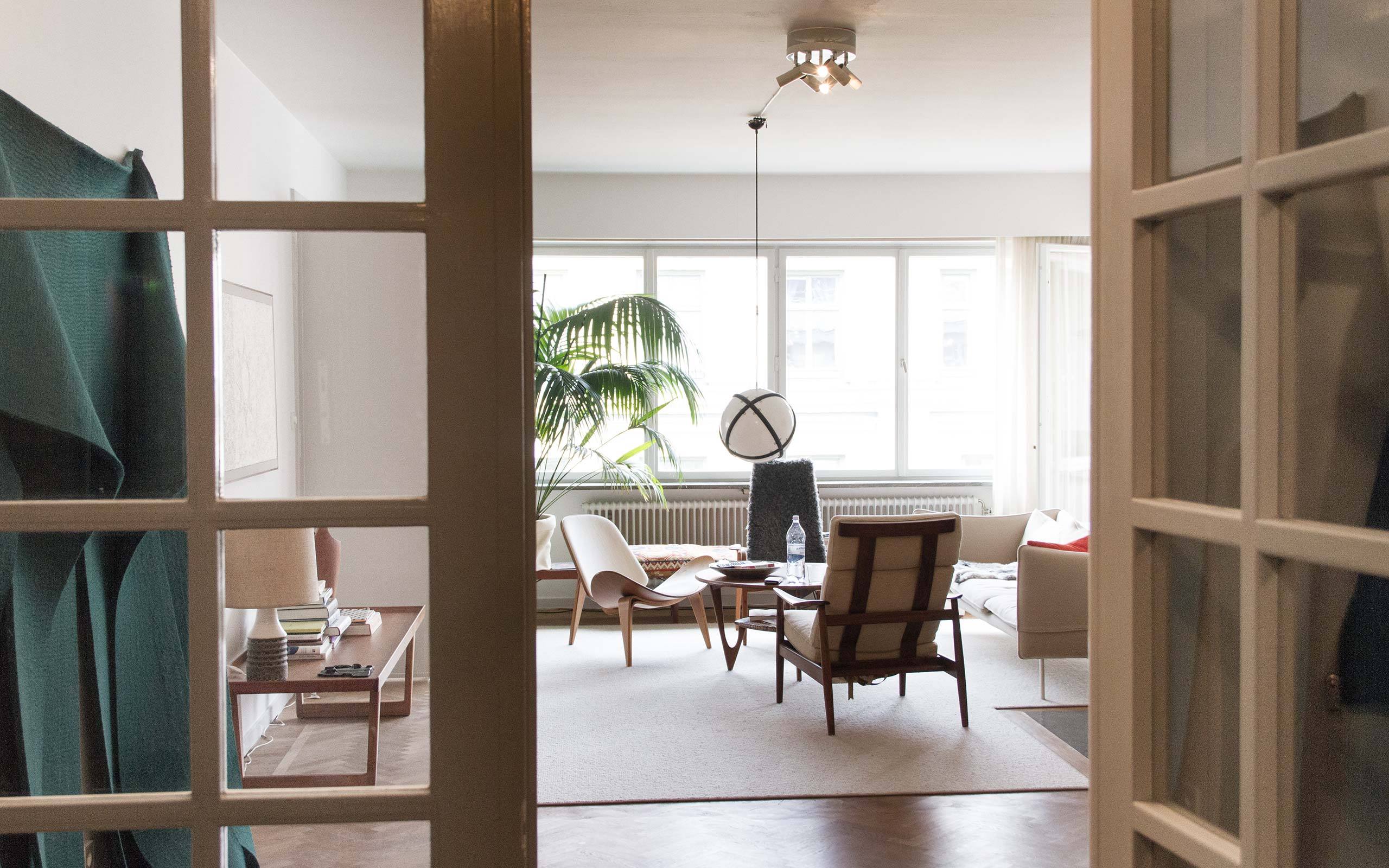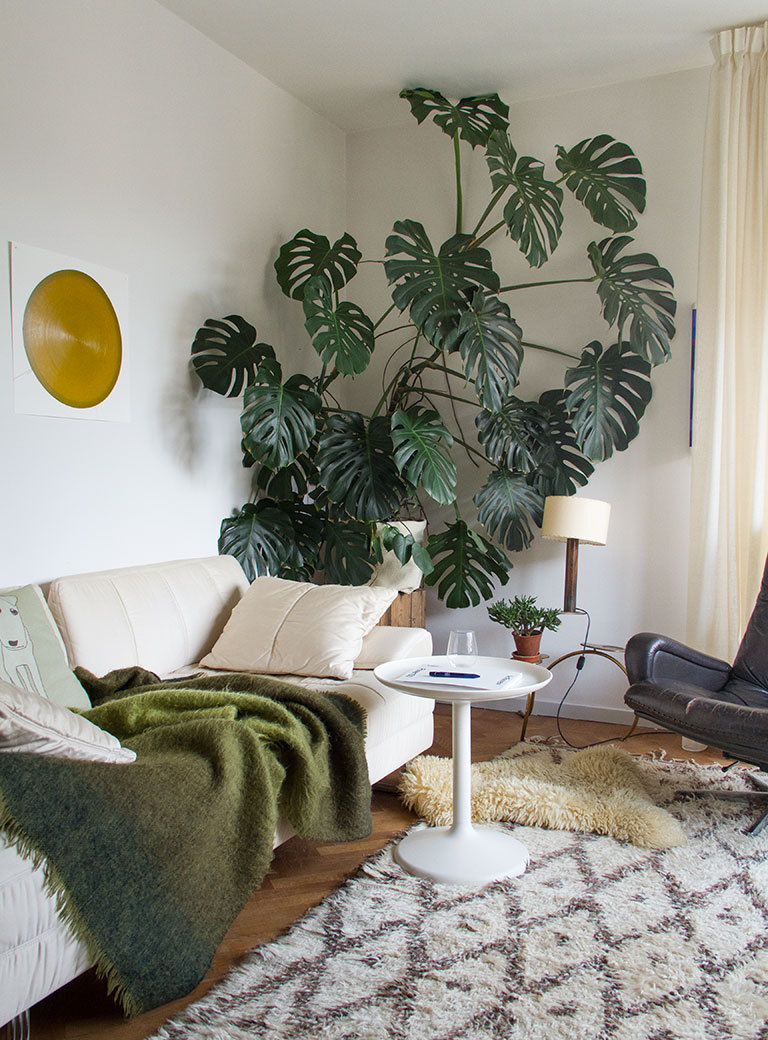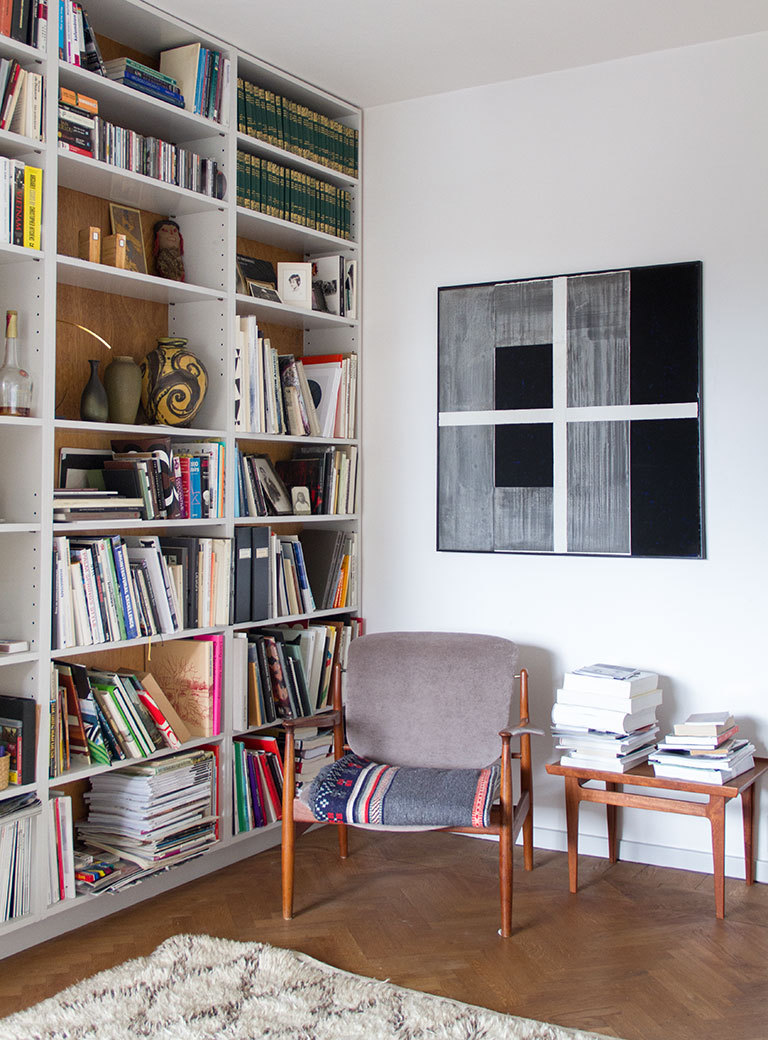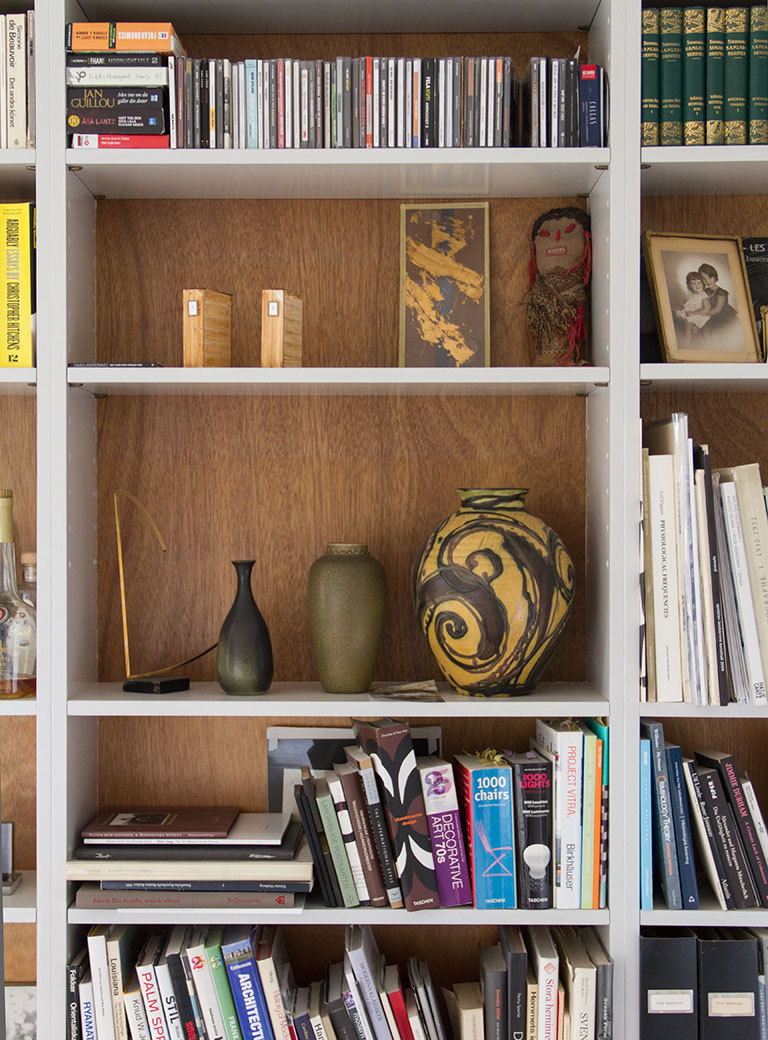 Interview: Michael Wuerges
Photos: Florian Langhammer