Peter Jellitsch's artistic interest moves between the digital and analog world. Artifacts of the Future was inspired by an earlier work cycle of his which deals with cellular network antennas disguised as palm trees as they occur in some parts of the world. The artist first came across the principle of fake palm trees which imitate the surrounding vegetation to blend into the streetscape during a residency in Los Angeles in 2014.
His encounter with these absurd replicas prepared the ground for a series of works by the title Palm Tree Antennas that featured details palms organized as rasterized patterns. These ink drawings of palm trees are representative of the fact that our lives are becoming increasingly digitalized and more and more based on data transmission.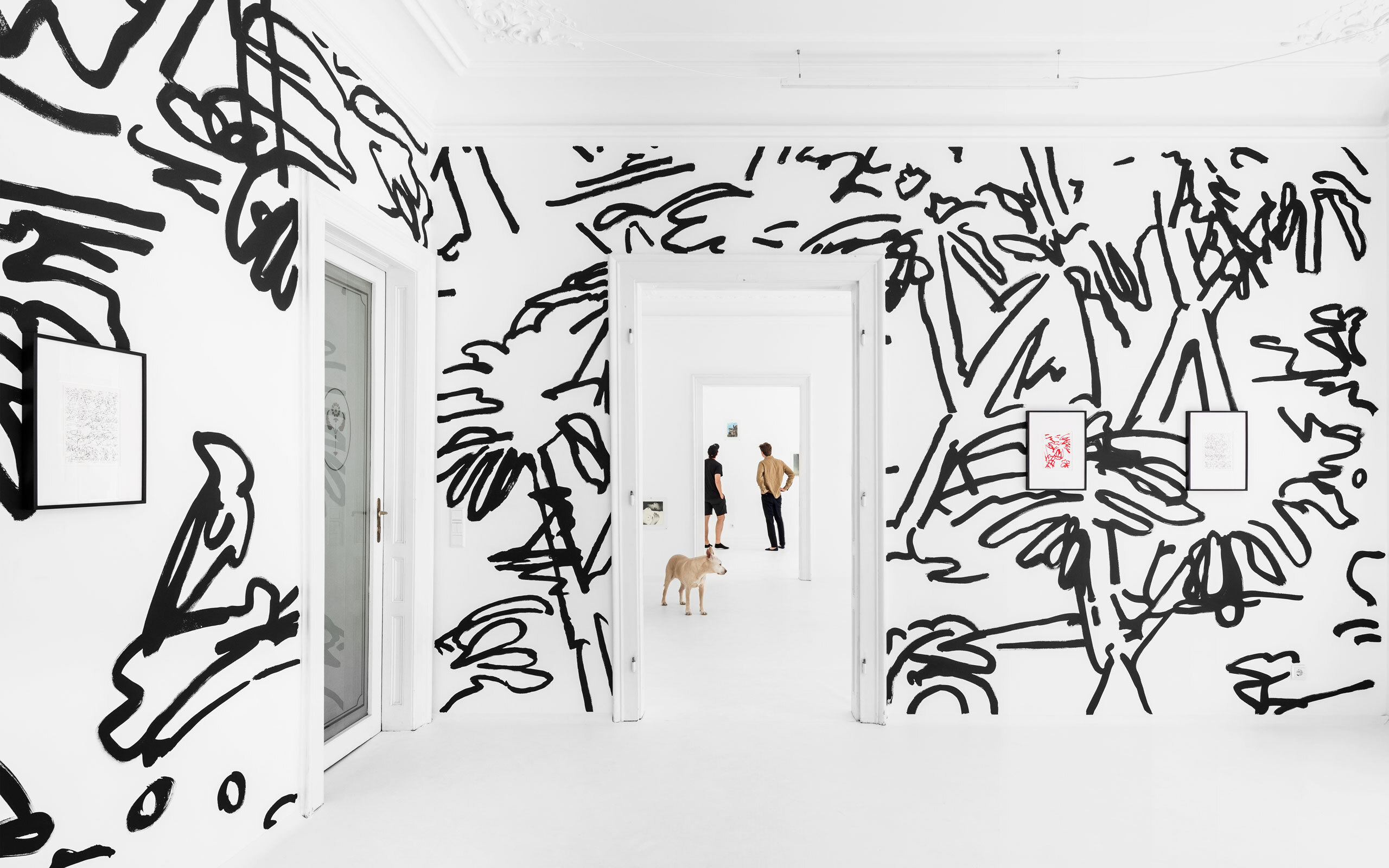 To the degree that we are relying on technology to enhance or enable our lives, technology is increasingly entering our sphere of lives in the form of organic experiences. This phenomenon is making it more and more difficult to discern technology from our real lives. In LA as in other parts of the world such as Morocco palm trees are becoming enablers to lead our lives, which to Peter Jellitsch is particularly absurd as a palm tree can be argued as being throughout useless, as a highly water-consuming plant in desert geographies and as a tree they hardly provide any shade.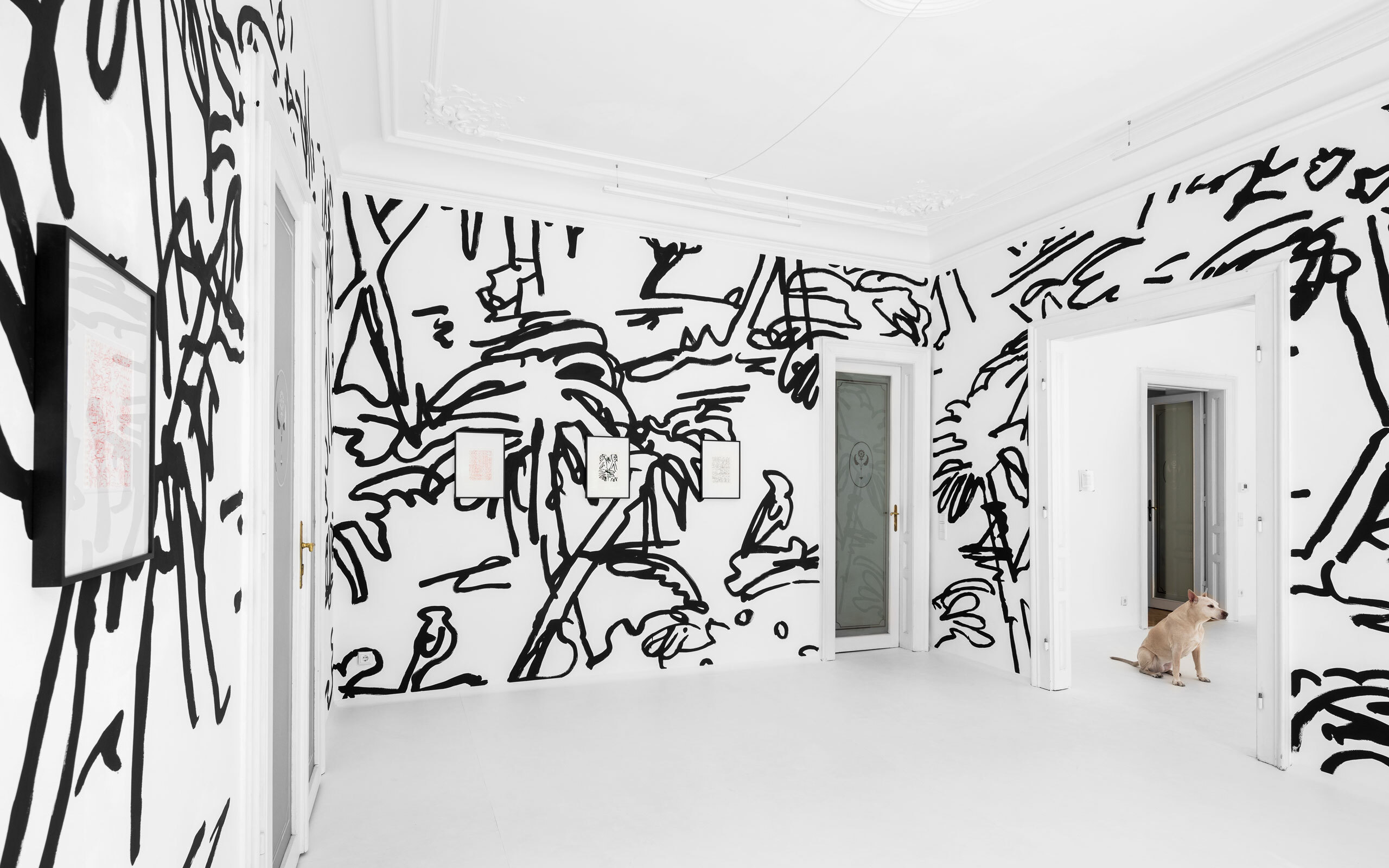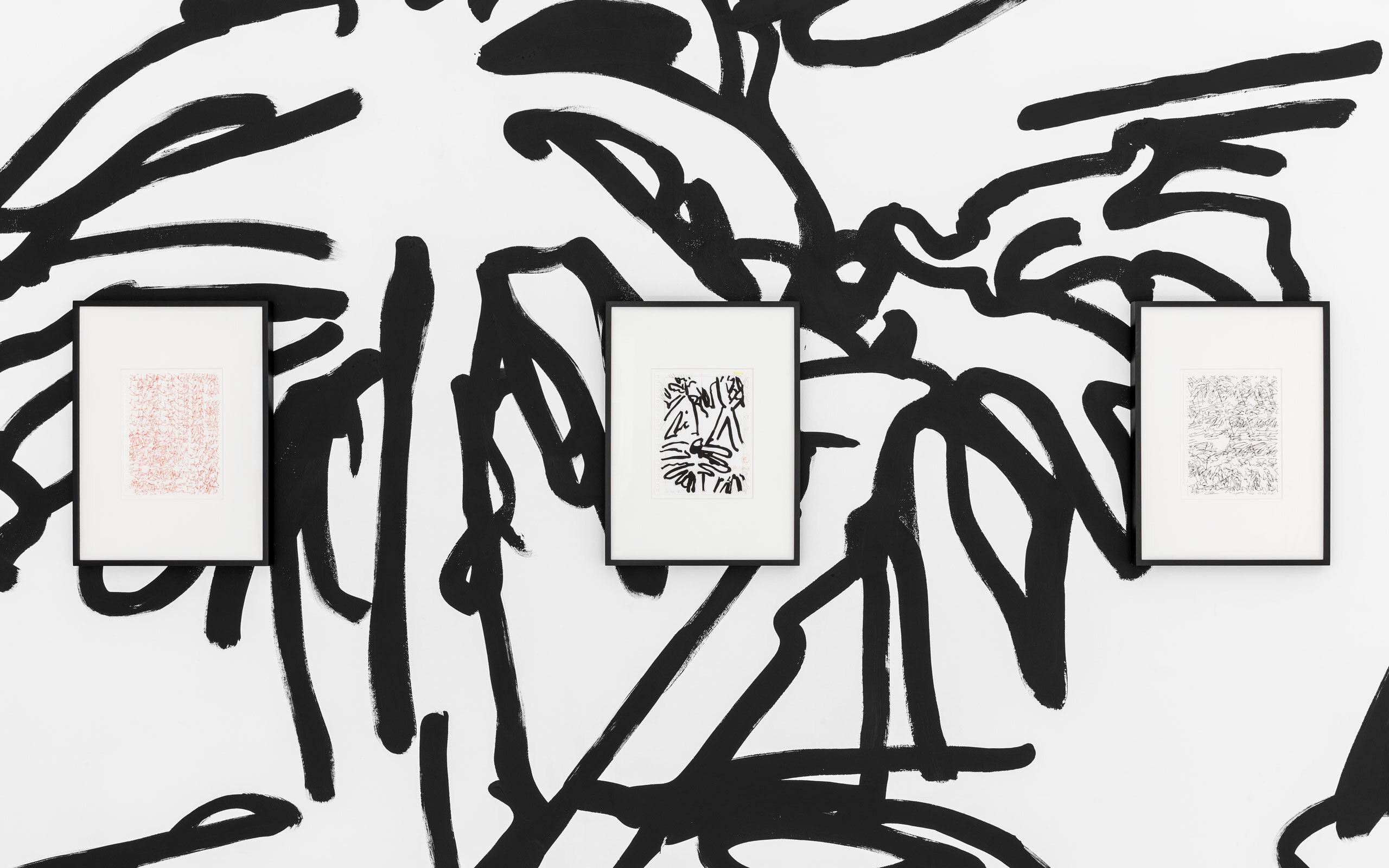 Peter Jellitsch's edition Artifacts of the Future is a continuation of the question of objective and subjective reality, a question that the American author Philip K. Dick had already made a topic in his widely acclaimed Sci-Fi novels. It is one that is increasingly imposing itself on our lives in the 21st century. In the not-too-distant future, innovations in information science and biotechnology will affect humanity in unprecedented ways and technology will be impossible to separate from organic matter.
Each piece in the edition adopts a different fraction of a mural intervention by Peter Jellitsch, depicting his signature palm trees, which dressed the space in which the work series was exhibited for the first time.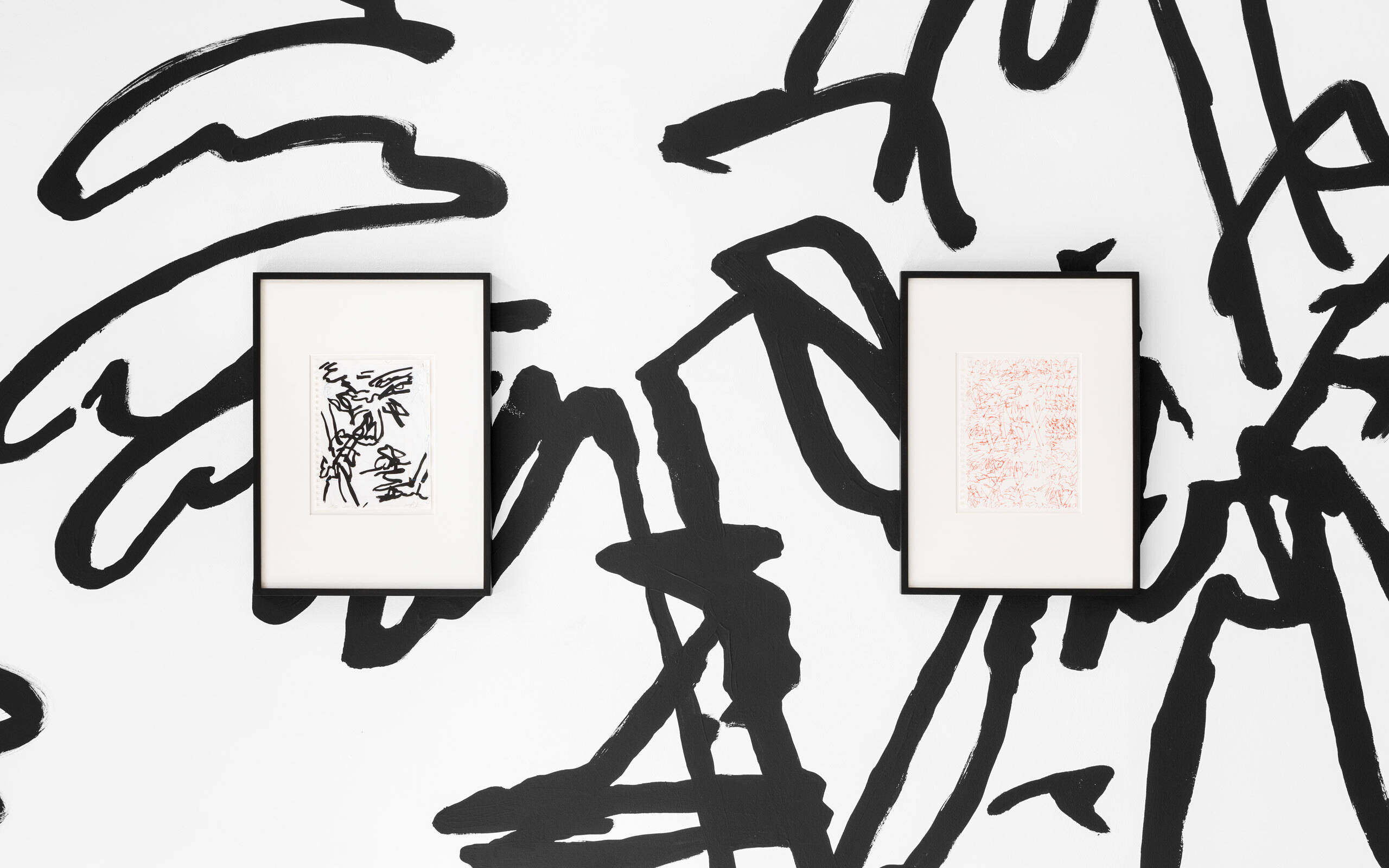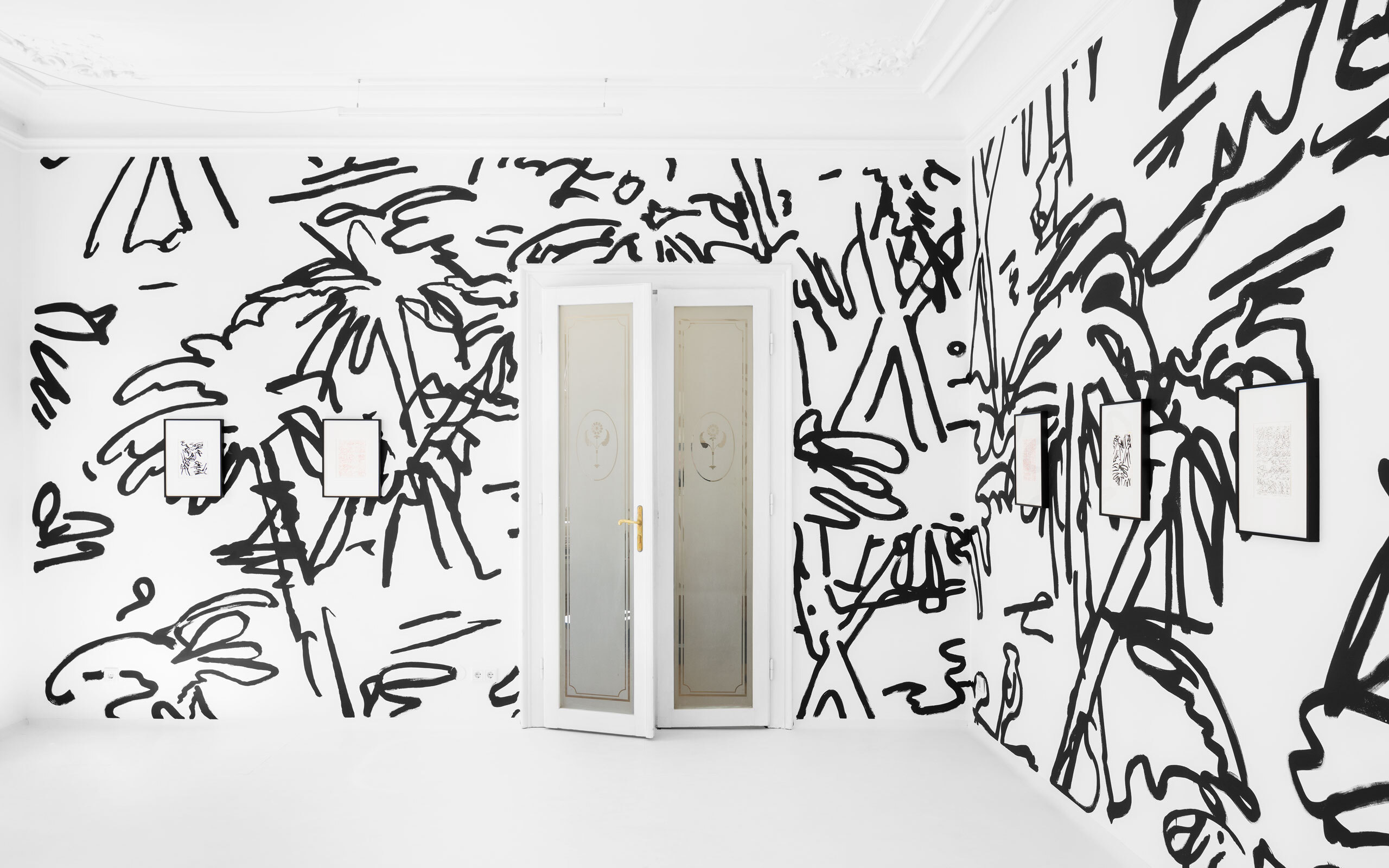 Peter Jellitsch was born in Austria in 1982. He studied at both the Academy of Fine Arts Vienna and the University of Applied Arts Vienna. His work has been exhibited in numerous exhibitions in the U.S. and Europe and can be found in collections such as the SFMOMA San Francisco Museum of Modern Art, MMKK Museum ModernerKunst Kärnten, MAK – Austrian Museum of Applied Arts and the Graphic Collection of the Academy of Fine Arts Vienna. Jellitsch has been the recipient of several grants & awards, including the Strabag Artaward (2014), Theodor Körner Prize (2014), Margarete Schütte-Lihotzky Scholarship (2013), and the Outstanding Artist Award of the Republic of Austria (2010). He received the CCA Andratx AiR (2018), MAK-Schindler Scholarship, Los Angeles (2014), as well as scholarship residencies in Montpellier (2014), Paris (2014), and New York (2011). Peter Jellitsch has been teaching at the Academy of Fine Arts Vienna since 2011.