Riiko Sakkinen (*1976, Helsinki) composes drawings, paintings, murals, slideshows, installations and interventions that comment on consumer culture, from fast-food to prostitution, from hypermarkets to drug cartels. In his Vienna show, the artist puts the finger on the immobility of Western European societies, particularly in the wake of the events of recent years, which saw Europe grapple with existential topics such as immigration, integration
and identity.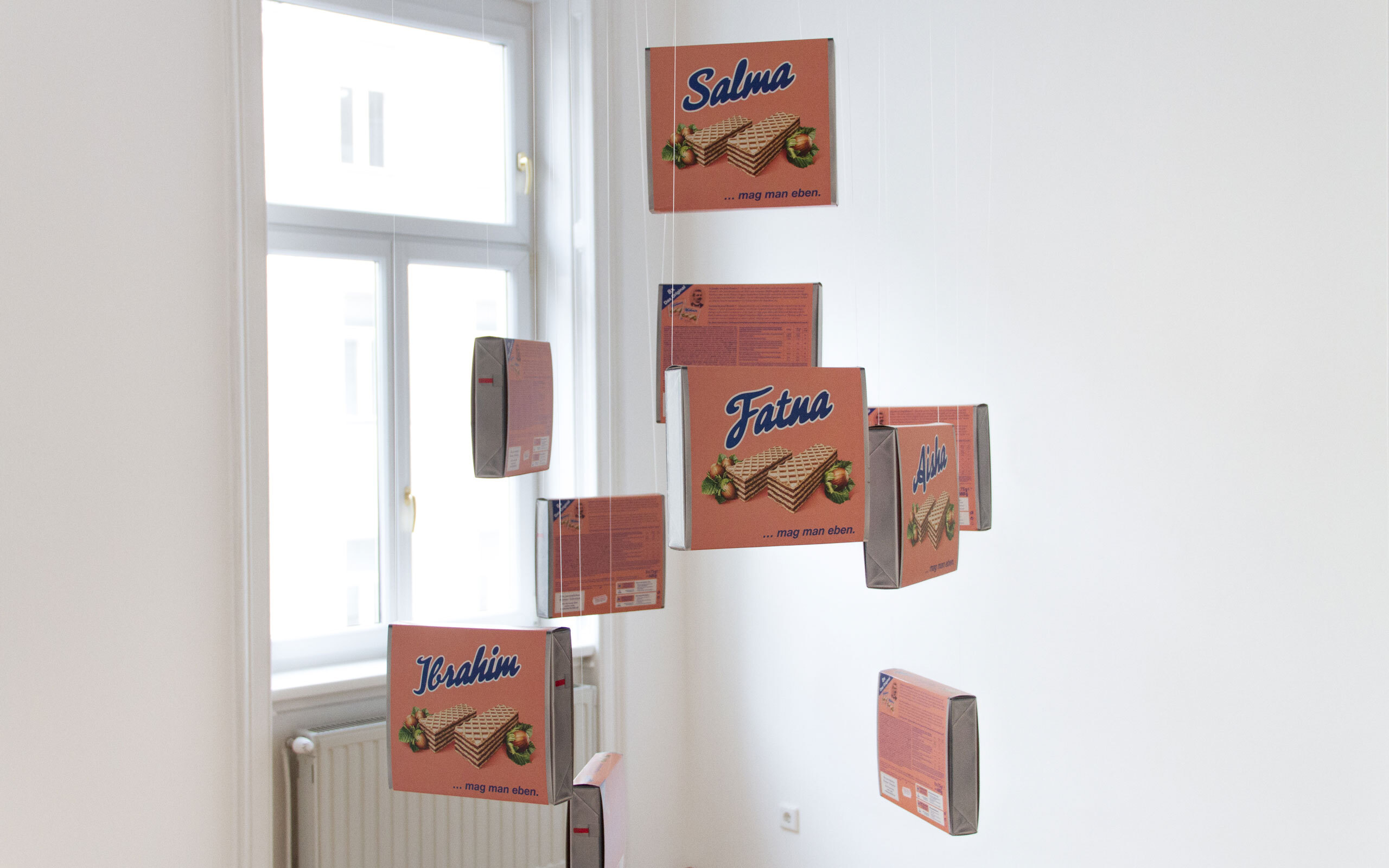 The center piece of the exhibition, My Austrian Friends, appropriates the principle of personalization that is currently employed by many consumer brands worldwide. When an Austrian friend of the artist wanted to personalize the packaging of waffles by the popular Austrian Manner brand, he was unable to select any of his Arab friends' names. It was only on special request that Manner's customer service agreed to produce the waffles with his friends' names written on, which, quite apparently, were considered outside the norm.
Riiko Sakkinen holds up a mirror to Western societies at large, who are in denial of increasing societal diversity. Normative ideas become apparent in our consumer culture, which is designed to overlook people who have freshly arrived in our society and want to belong. One reason why Sakkinen chose Austria as a laboratory was the account of a Syrian friend, who arrived in Vienna from the raging civil war in her home country, but soon decided to move on as she did not feel welcome
in the city.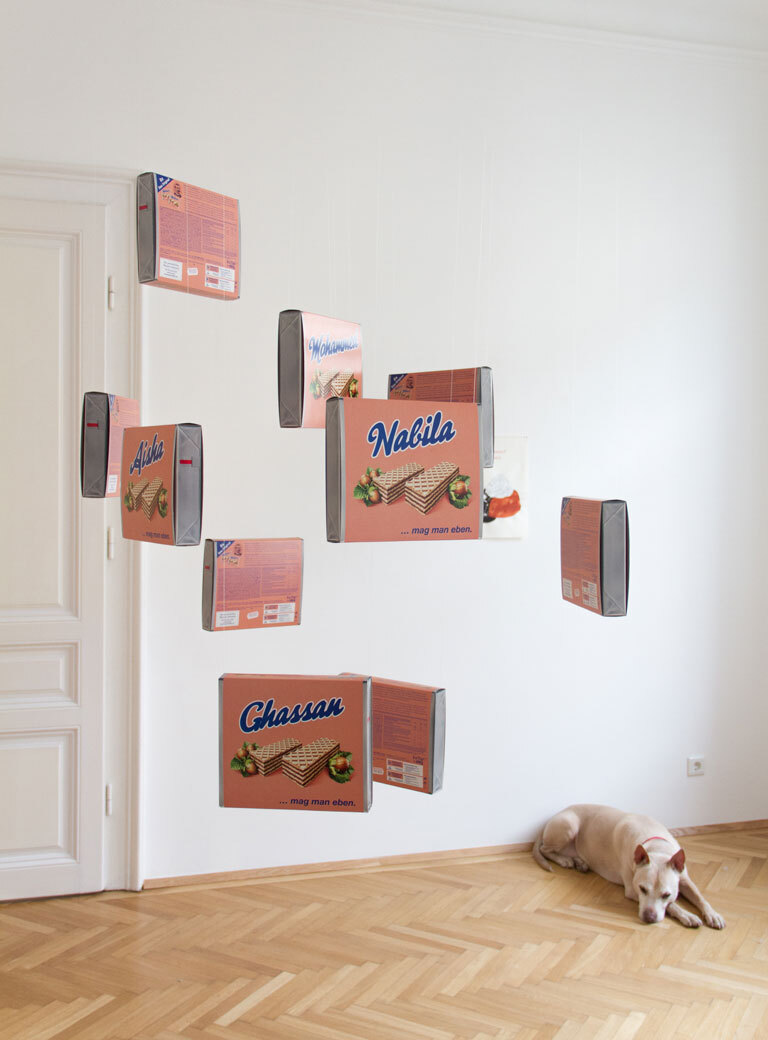 Idiosyncratic lists, often referred to by the artist as My Favorites, form another important part of Sakkinen's oeuvre. Several lists, created specifically for the show, introduce concepts such as change, denial, and identity utilizing statistical facts and trivia extracted from an Austrian context. The series of lists is complemented by a single drawing, Immigrant im Hemd, a play on "Mohr im Hemd", an utterly politically incorrect term that persists as the name of
a typical dessert on the menu of Viennese coffee houses.
Currently Sakkinen is expanding on migration problematics and the refugee situation in a major show at Serlachius Museums in Mänttä, Finland.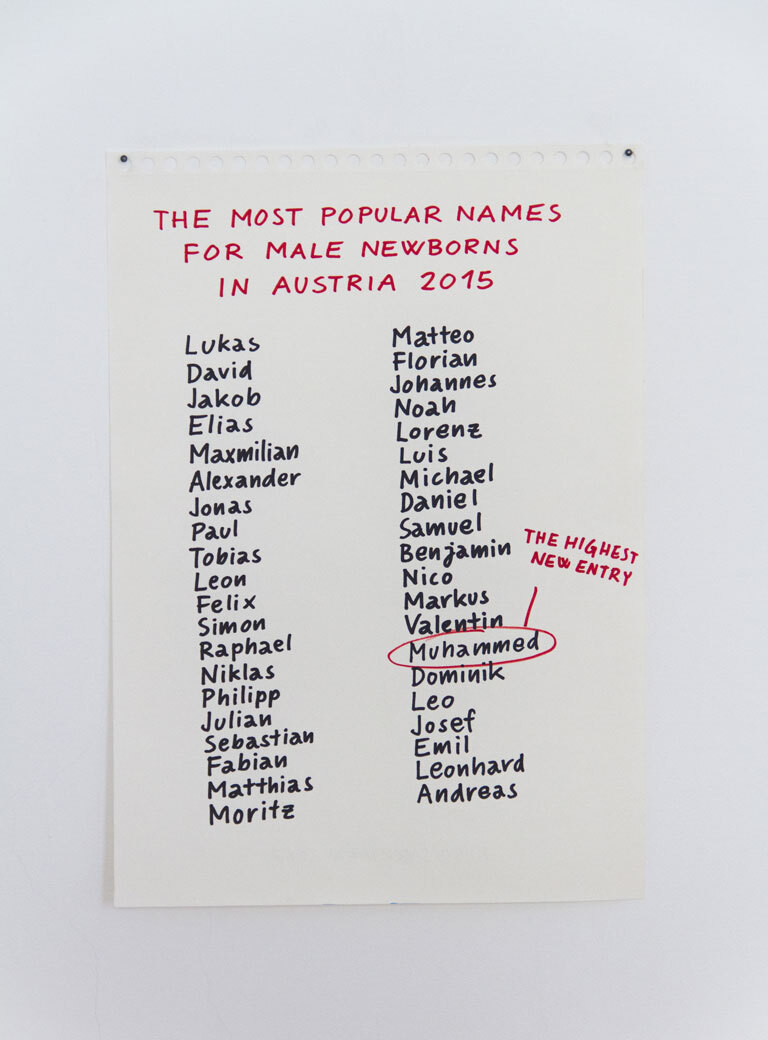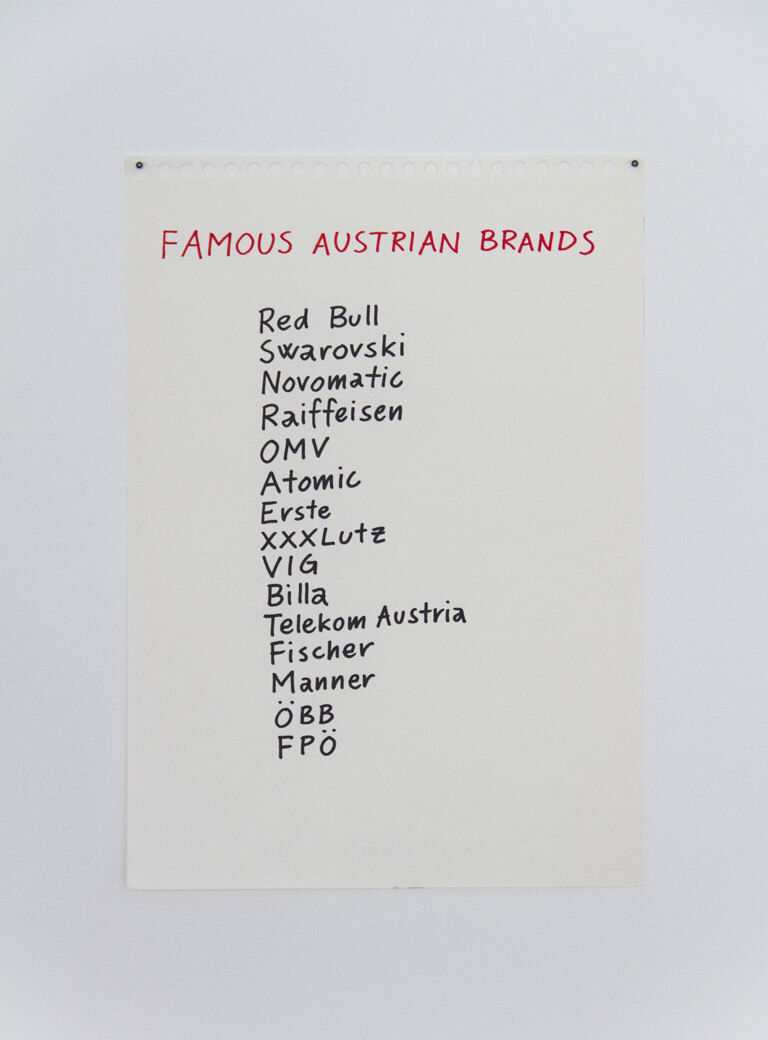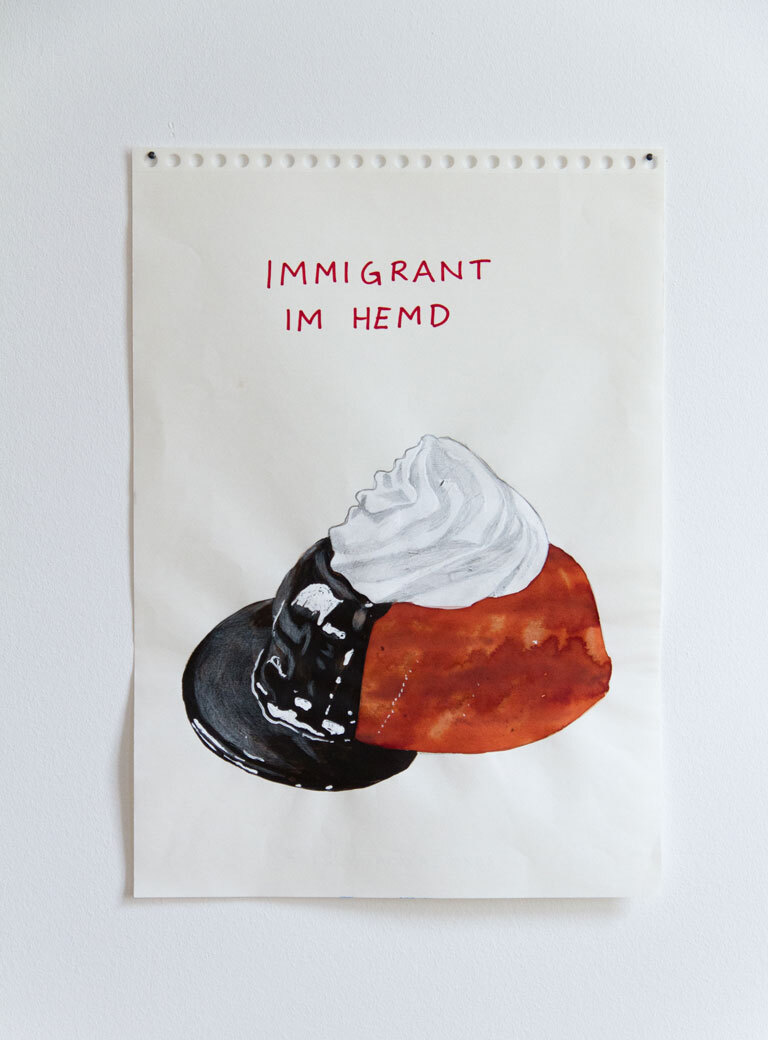 After graduating from the Finnish Academy of Fine Arts in 2002, Sakkinen moved to Spain, where he still lives and works. Sakkinen's work has been exhibited widely around the world in galleries and museums, such as the Museum of Modern Art in New York, Camden Arts Centre in London and Kiasma Museum of Contemporary Art in Helsinki. In Austria, his work has been shown at Magazin4 of the Bregenzer Kunstverein in 2006, and at QuadrART in Dornbirn in 2015. Sakkinen's works are included in the permanent collections of several museums, including The Museum of Modern Art in New York. The artist is represented by Galerie Forsblom in Helsinki.
Text: Florian Langhammer
Photos: Florian Langhammer