The title of the exhibition with Thilo Jenssen, Smooth Operator, is derived from the series Stabile Zustände, a compilation of various illustrations of the "stable side position", a recovery position, and is based on a medical handbook from 1975, from which he fragmentarily extracts images of first-aid measures and creates intimate and sometimes grotesque moments through their selective cropping.
The original didactic purpose of these illustrations is thus overwritten by Jenssen, thereby representing a new coding of the acquired signs. The metal plate printed on, using the UV printing process, is additionally pierced in certain places, emphasizing its materiality and at the same time evoking associations with markings or acupuncture.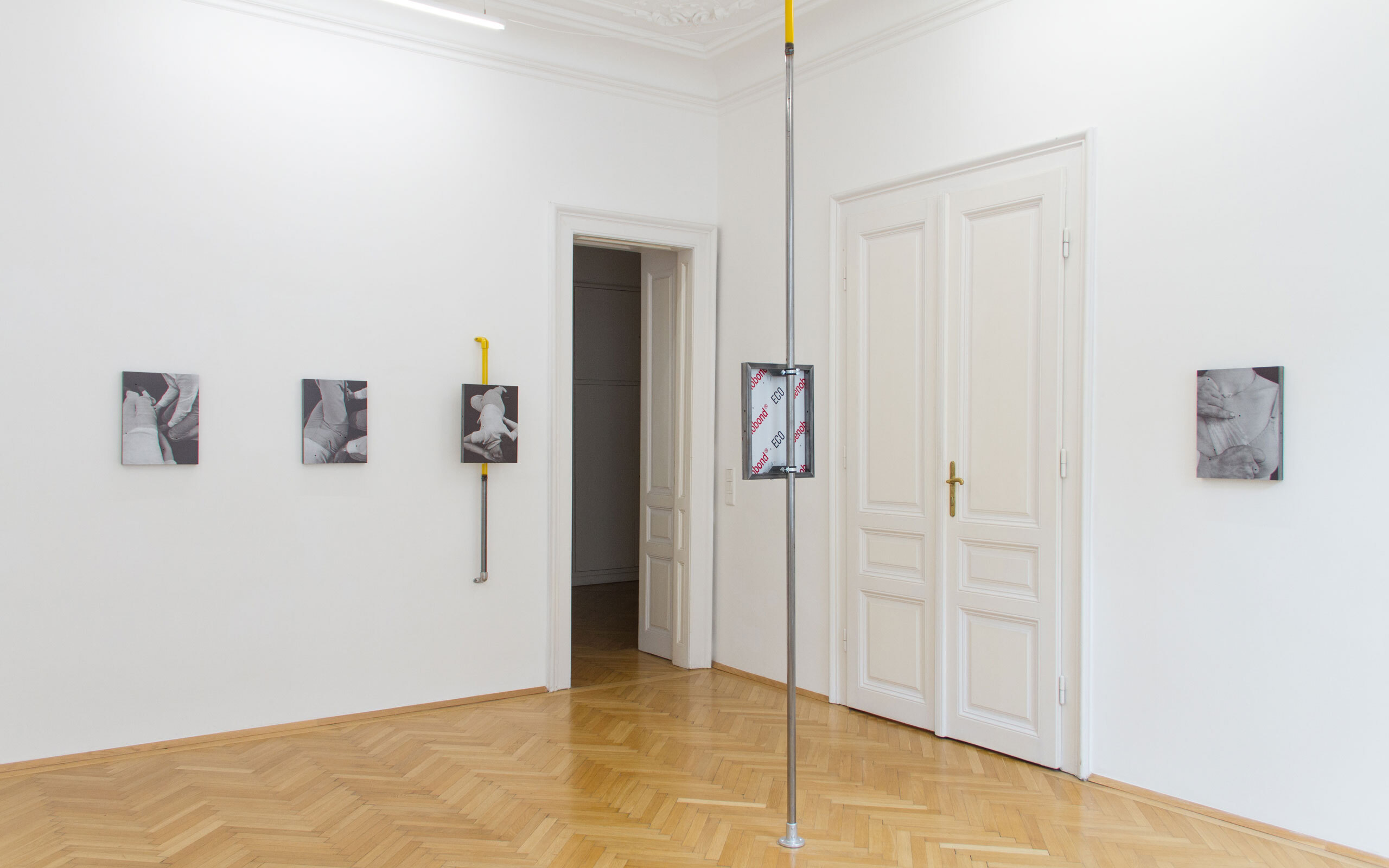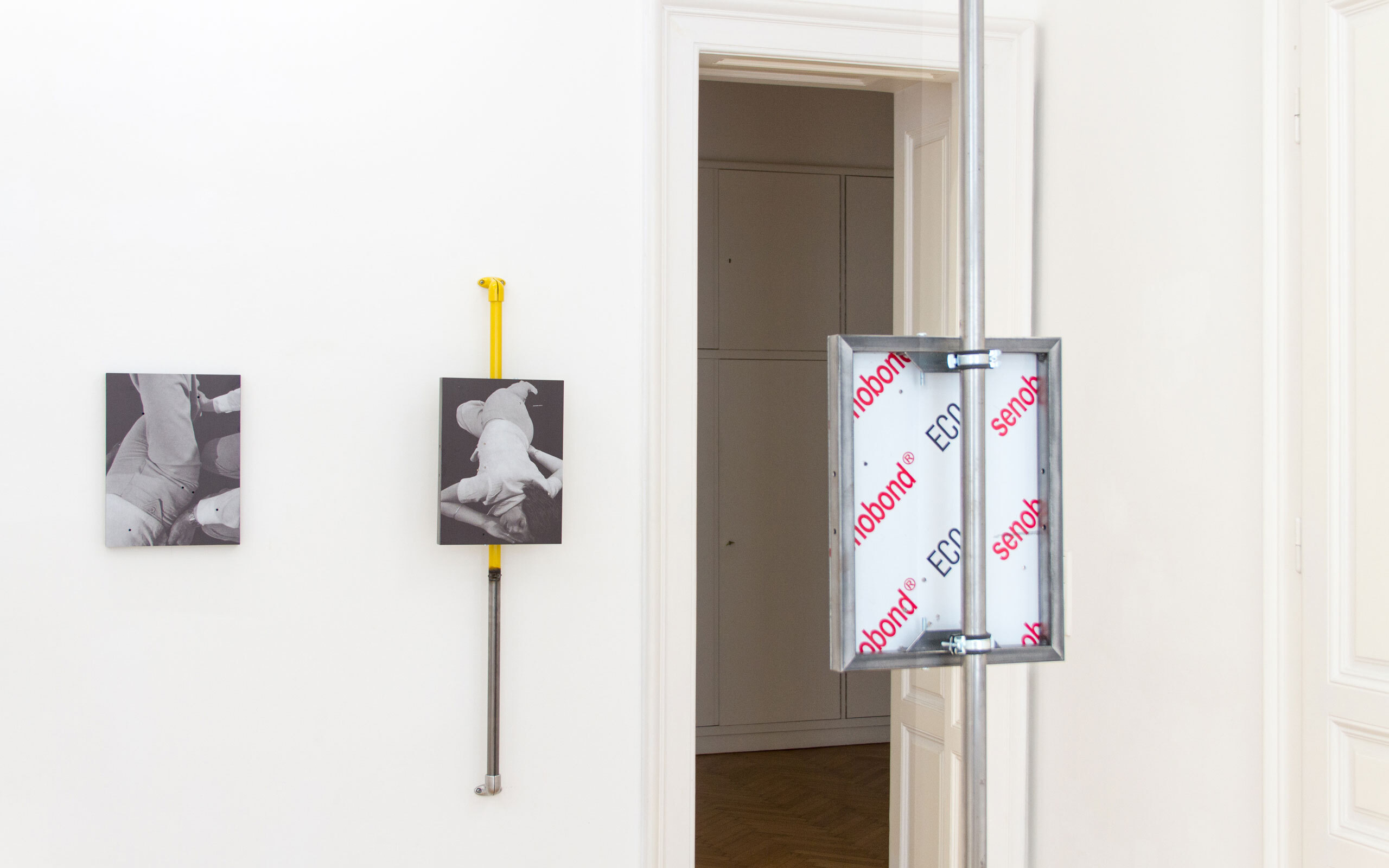 The title Smooth Operator is borrowed from the song by Sade of the same name, from 1984, and refers to the performing actor, who can only be seen peripherally in the illustrations and apparently interferes with the picture from the "outside". A square-tube construction with pre-drilled holes as a frame allows for a wide variety of installation configurations in the room – hanging from the ceiling, protruding from the wall at a ninety-degree angle – similar to a shop sign, or mounted flat on the wall. In its physicality – both spatially and content-wise – Smooth Operator coincides with other approaches in Jenssen's artistic system and explores the ambivalent relationship between support and restriction, control and support.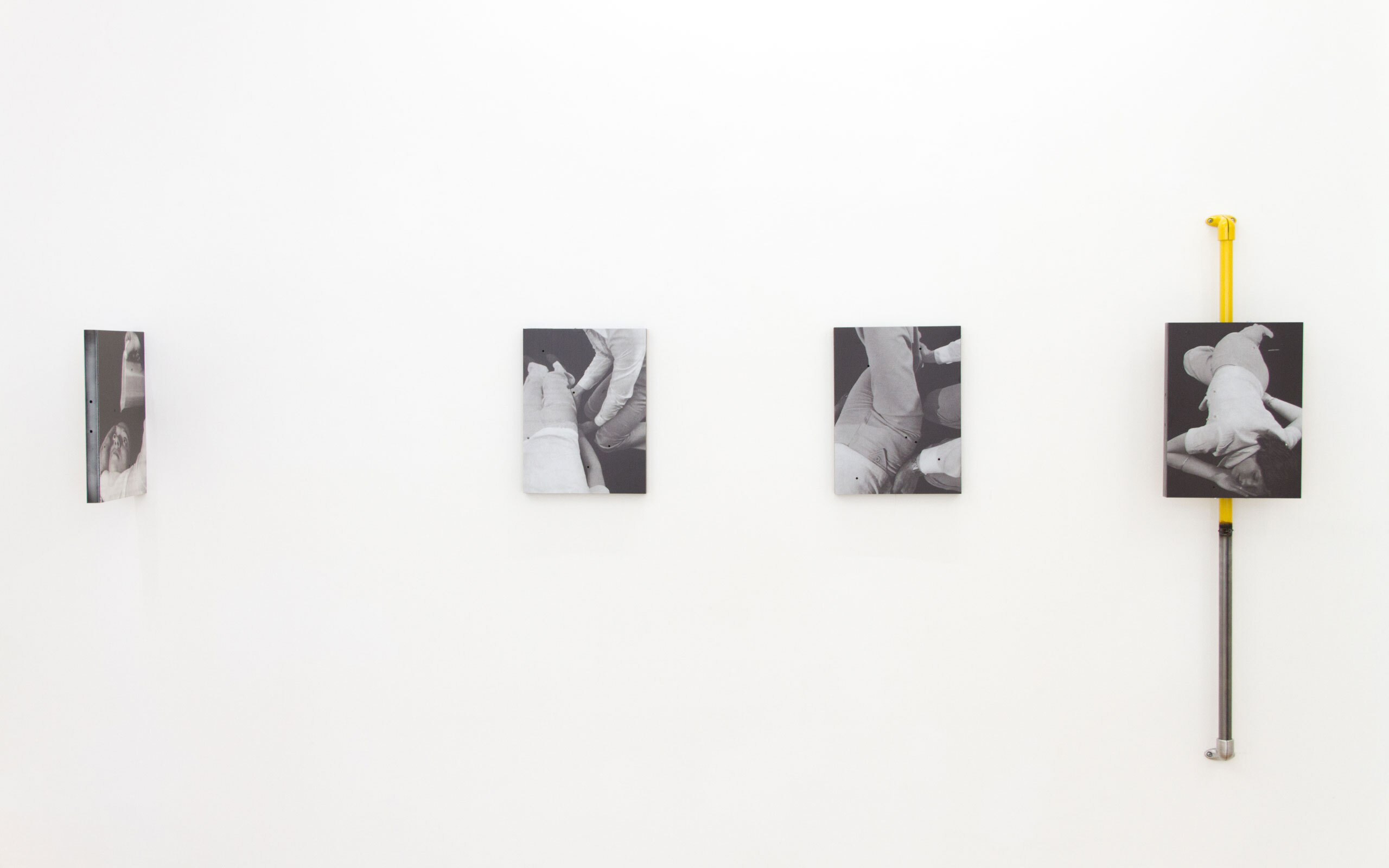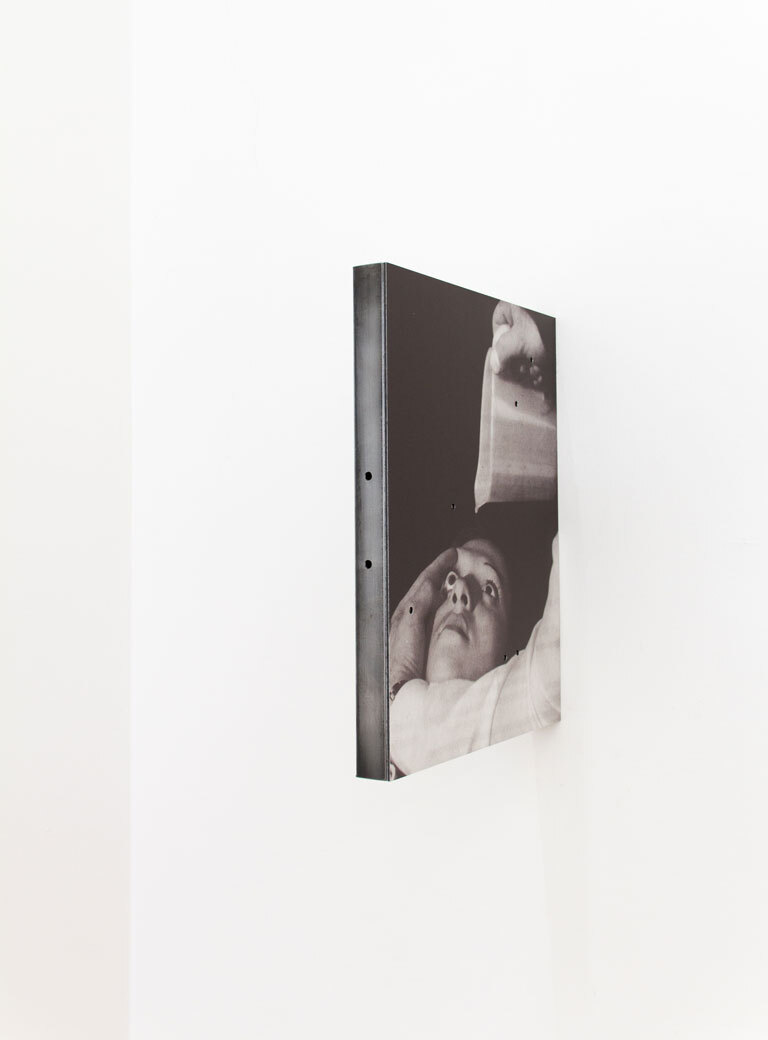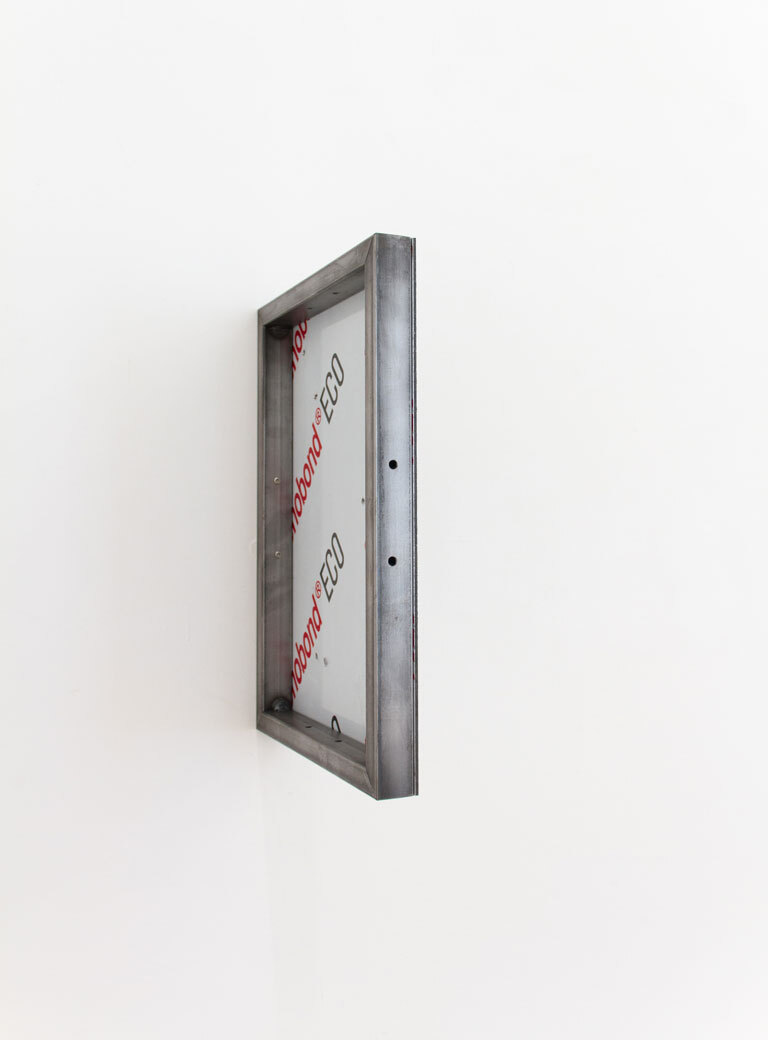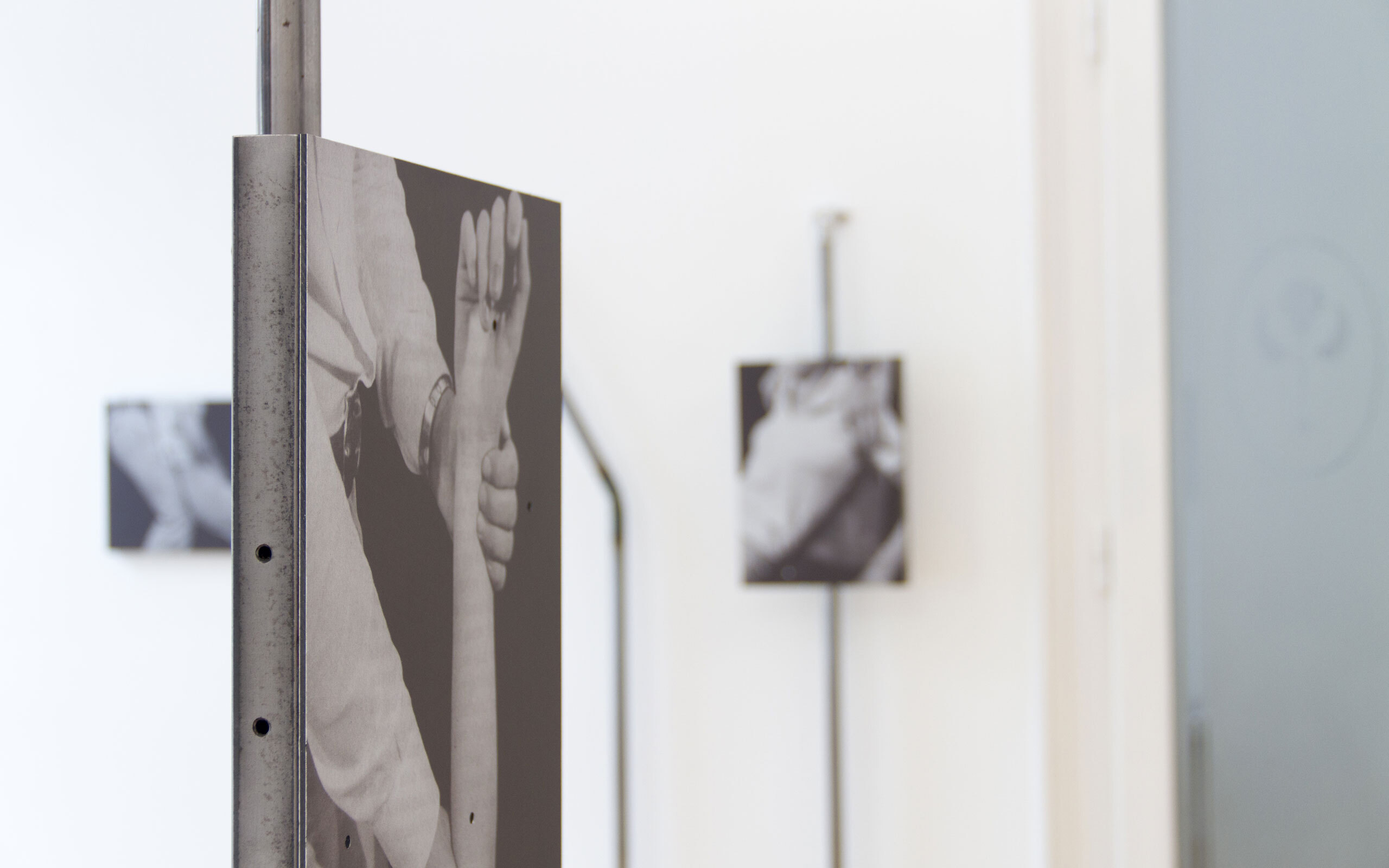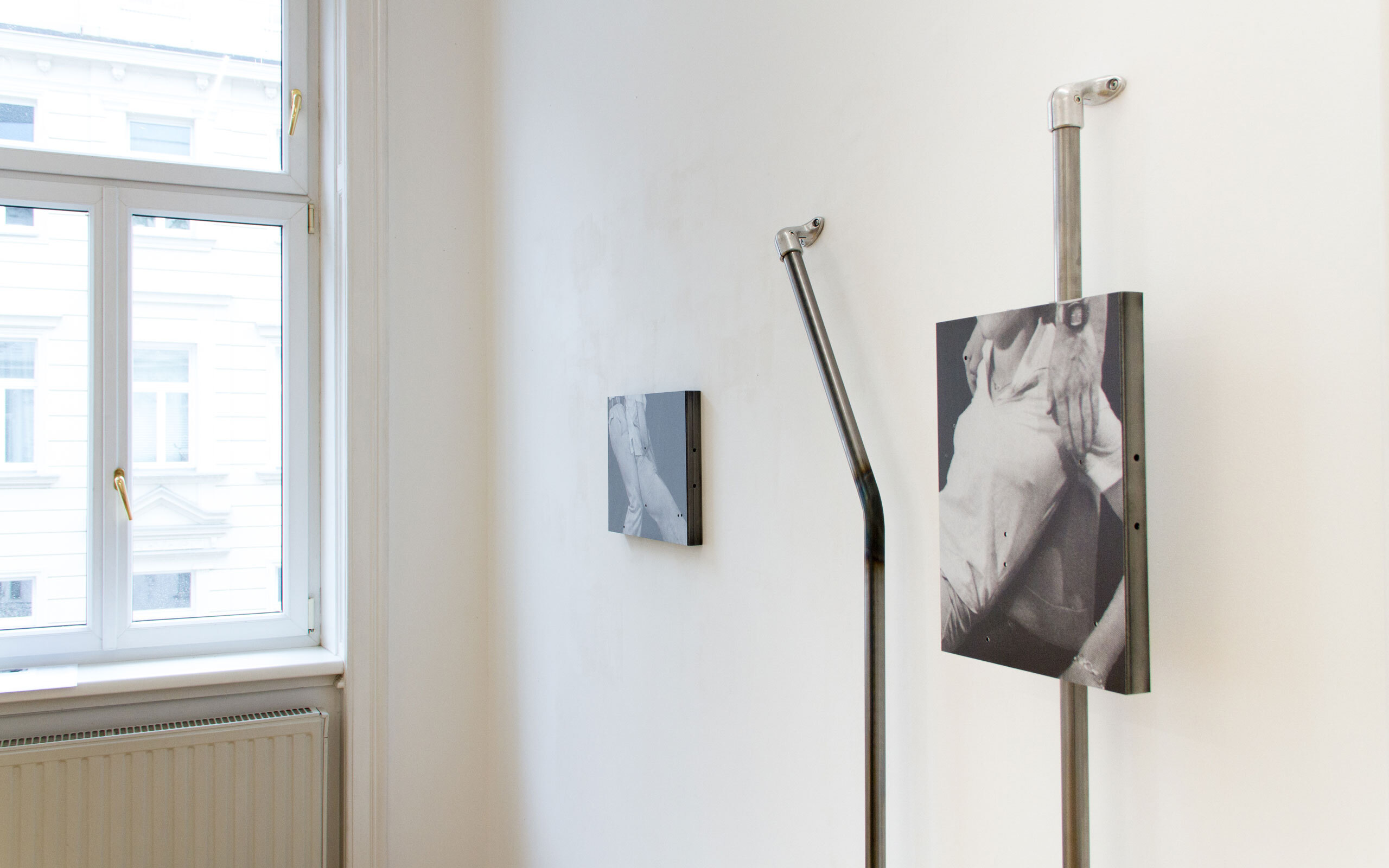 Thilo Jenssen's (*1984 in Daun, Germany) works entice with their reflecting, smooth-polished surfaces in shimmering, glittering, and sometimes fluctuating colors, a structure that is reminiscent of screens. His Paintings are charged with contemporary impulses, distancing themselves from a purely historical attribution to the Finish Fetish movement that emerged in Southern California in the 1960s from an automotive cult widespread on the West Coast.
Inspired by influences from Pop Art and everyday culture, Thilo Jenssen attempts to create new references and ways of reading with lacquers, metal structures and objects, and systems of signs that are taken out of their context. The artist may see his practice primarily influenced by painting. However, various supports and fastenings often detach his works from the wall and allow them to develop a spatial and performative attraction.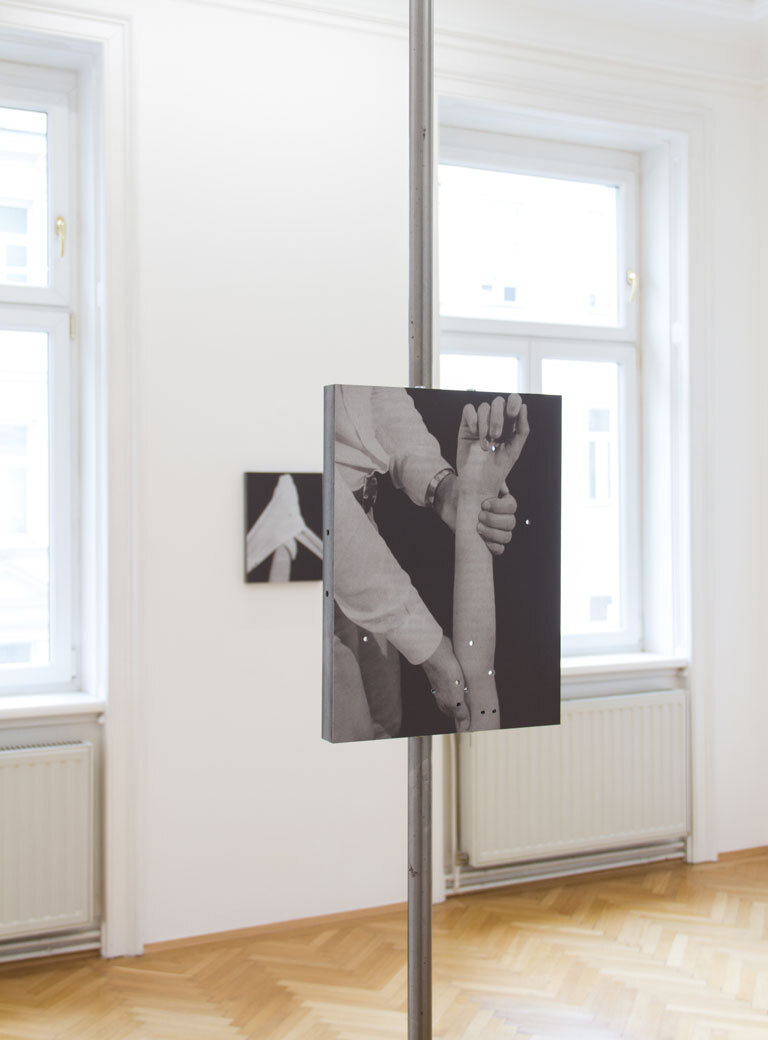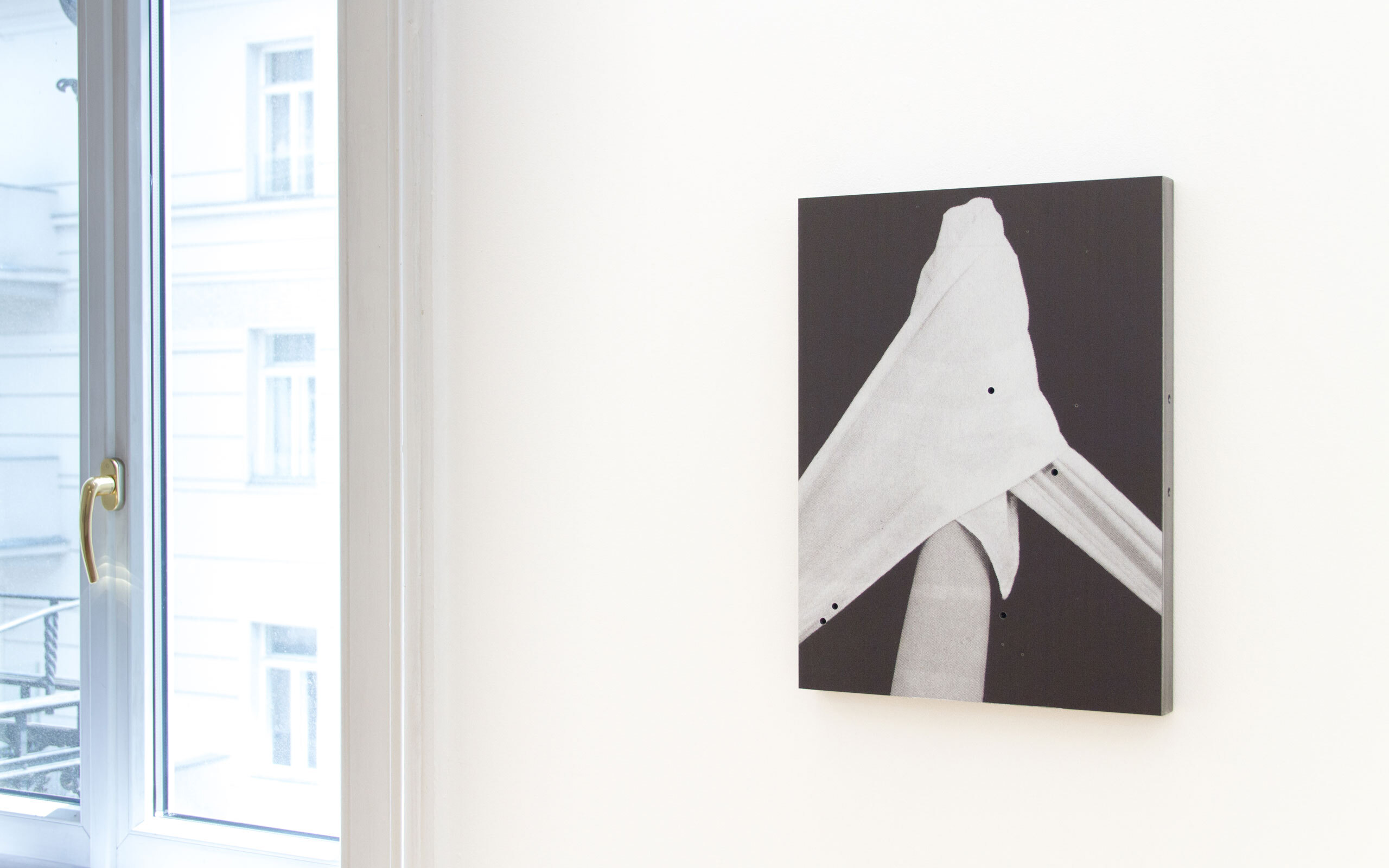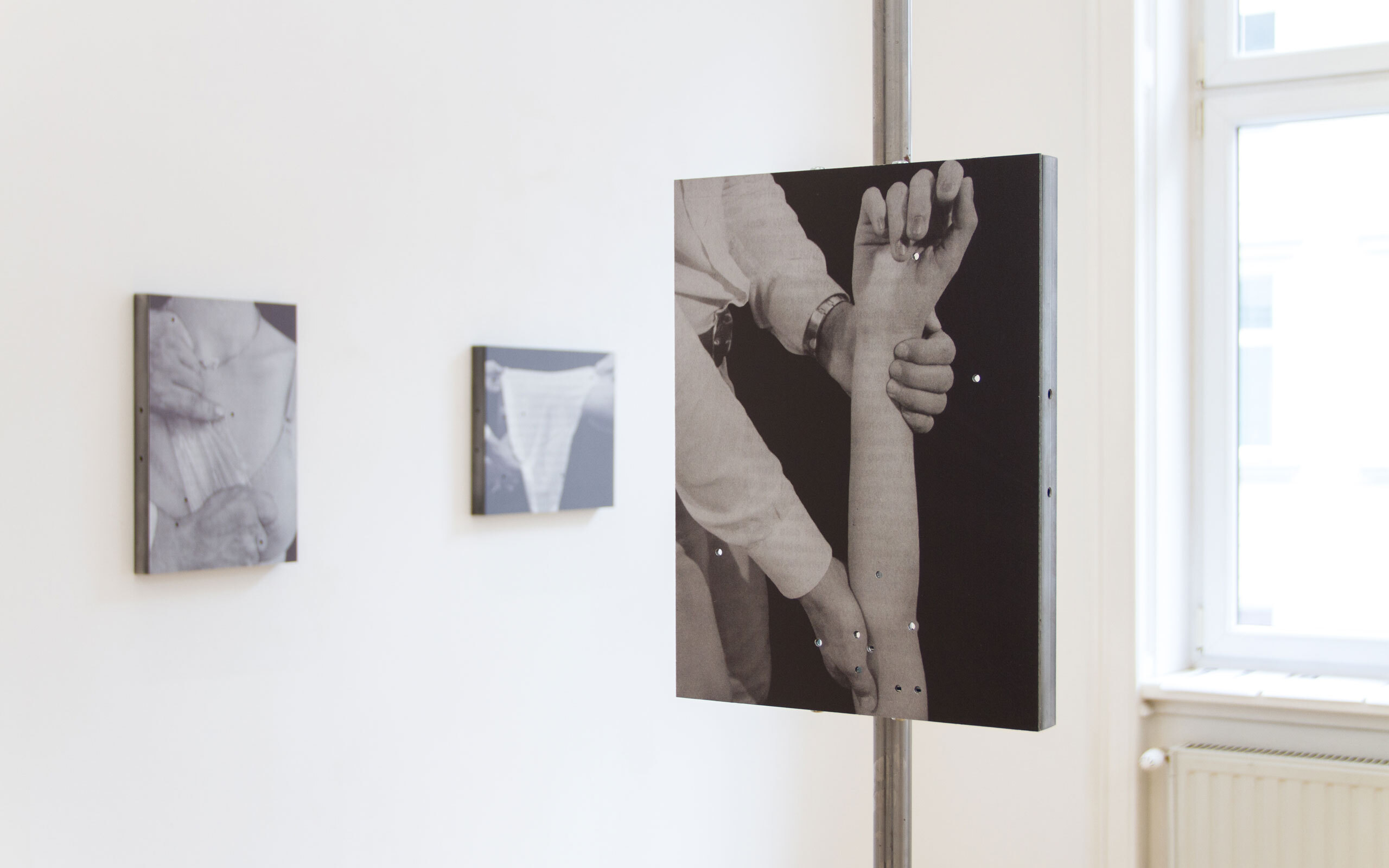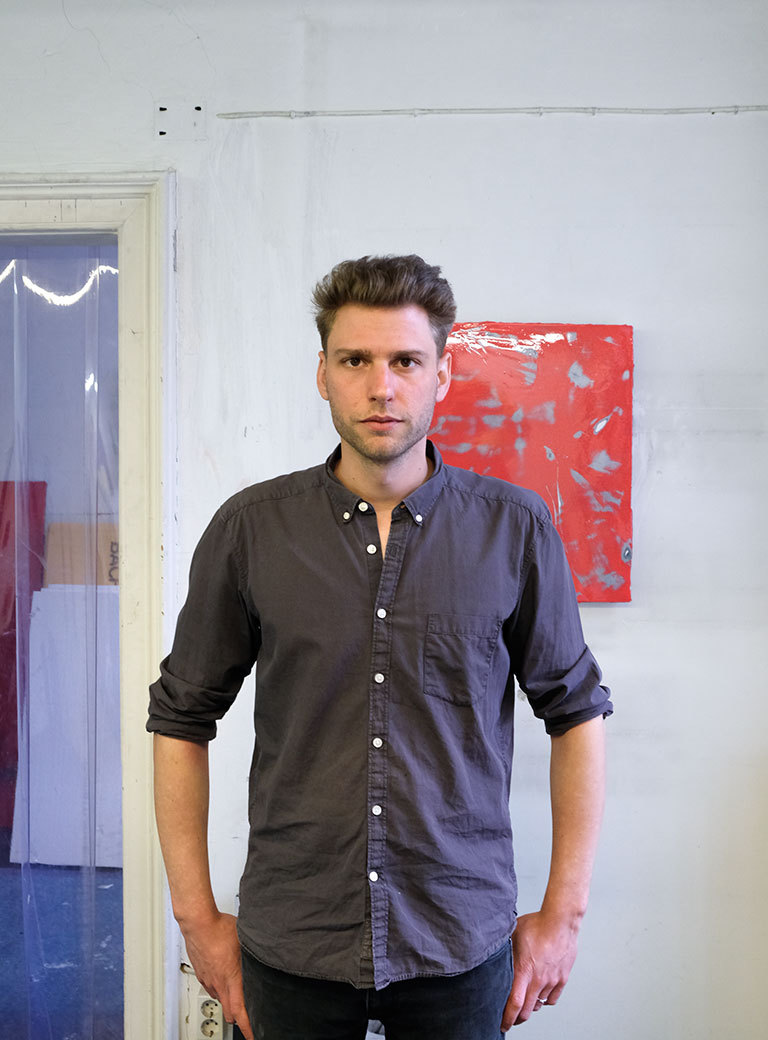 Text: Florian Langhammer, based on a text by Andrea Kopranovic of Galerie Christine König, Vienna
Photos: Florian Langhammer