The scene for contemporary art in Europe's North is expanding and developing new dynamics as international collectors are watching the scene. With Nordic Notes we regularly cast the eye on the Nordic art and cultural scene, portraying its important actors.

Having been exposed to art already as a child, it had always felt natural to Henrik Kanekrans, a young collector and entrepreneur from Stockholm, to make art an everyday part of his live. With his venture, called Artworks, Henrik has combined his passion for art and his business acumen to help art passionates such as himself navigate the jungle of internationally available art.
Henrik, how did your affinity towards art develop?
Art has always been around at home, and whatever excursions we did, art was always part of the agenda. As a kid I wasn't overly excited about art, but I also never disliked the art at home, rather the opposite. I have positive memories and I relate to artists and artworks today because of that. At the age of 18, I moved to England and that certainly twisted my brain towards the arts. In the UK, art is a big part of everyday life, whether at school, socially, or at work.
Looking around your place, painting dominates over other artistic styles. Could you give us some insights into how your collection evolved and where you are putting the focus?
Although up to date I have never sold a single piece, my interests and taste for art have changed often. More recently, I have purchased some sculpture and video art, mainly because of lack of space on my walls. (laughs) Generally speaking, I tend to follow artists whose work and themes interest me, and I almost always purchase work from emerging artists, sometimes even from undergraduates.
It catches the eye that there are many objects and artworks related to horses.
Yes, there's a touch of equestrian life to some of our art at home. My wife is a horse lover and founder of the horse-riding apparel platform called Getthegallop.com, and after living together for over 12 years it's inevitable. If you know horsey people, you know what I mean. (laughs)
What do you think has shaped your taste in art over time?
Life really. Everything ranging from my wife, parents, work, and the places I've lived in.
How are you making decisions on buying or hanging art?
I usually spot works I like and show them to my wife, keeping my fingers crossed. If we both get a thrill out of a work, it's a go! But Caroline always has the veto on whether we buy or not. Then it is usually me who gets to decide where to place it. So far it's been working out pretty well.
When does one stop gathering and start truly collecting?
I believe it just happens – one day you realize you've got a collection – albeit small but nevertheless a collection, that is driven by something. And that's when you start building it!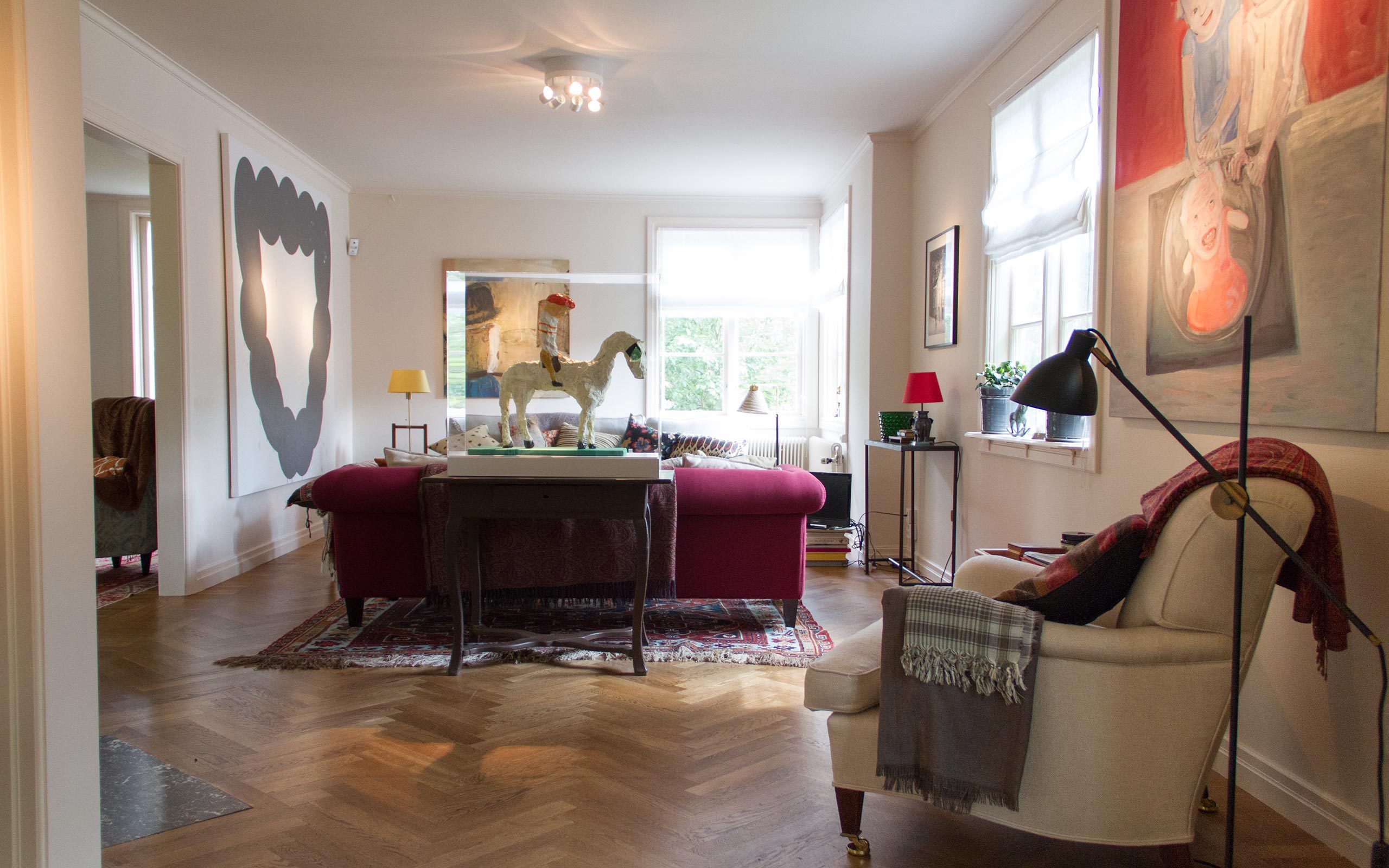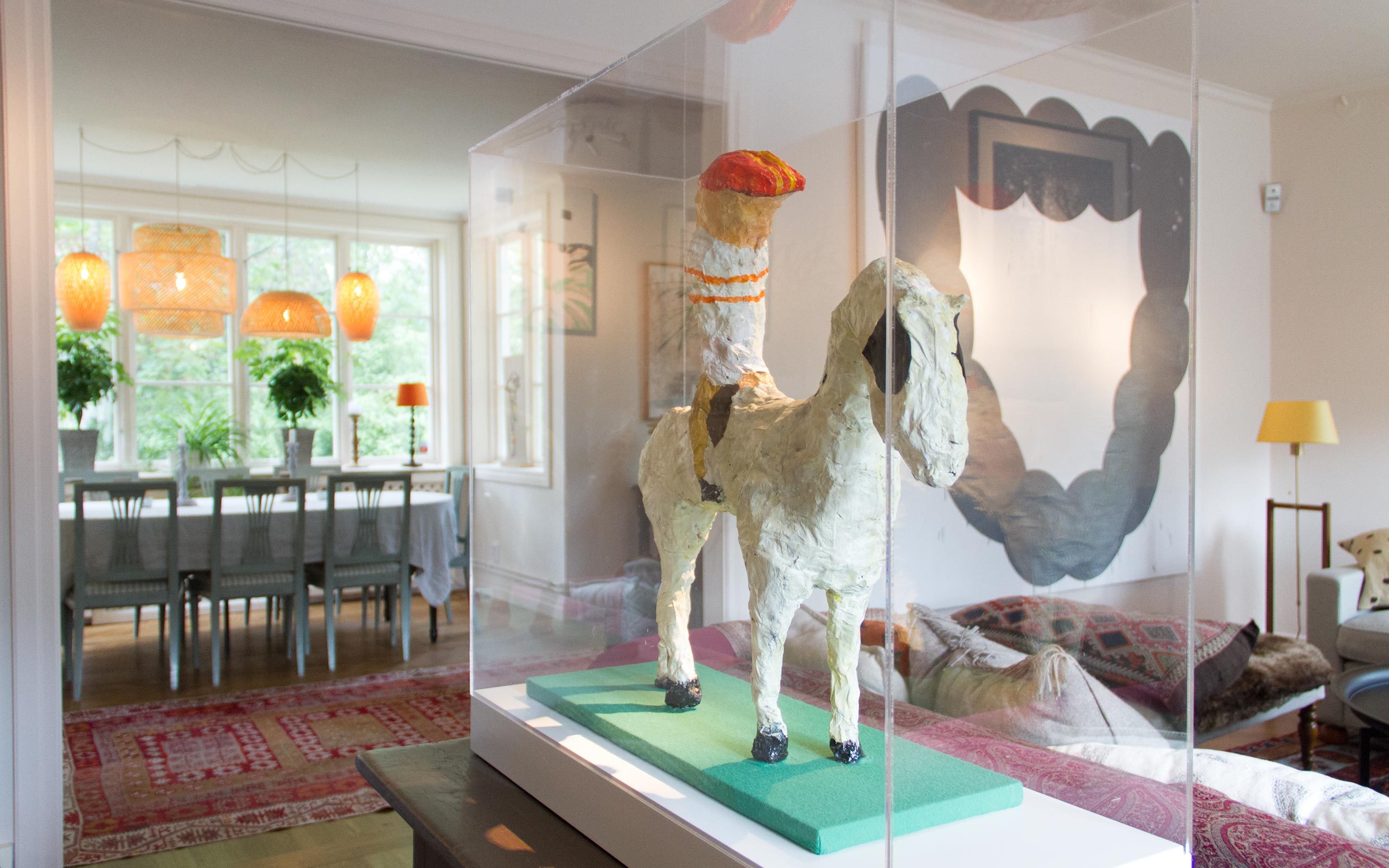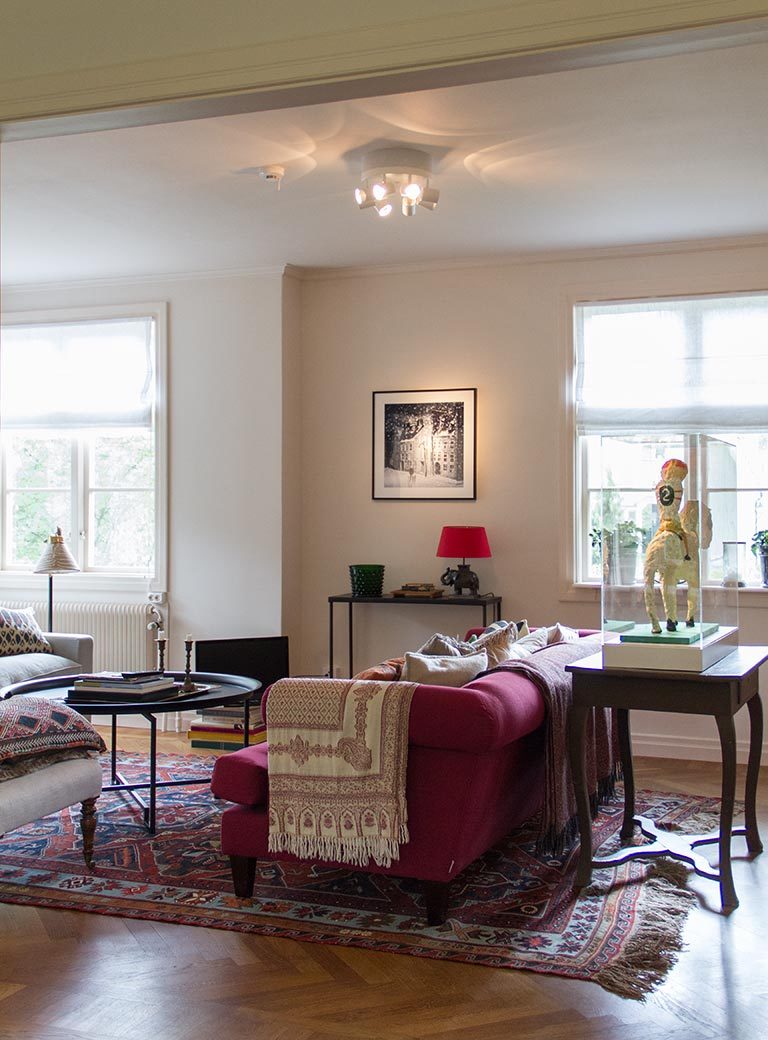 You have two children aged seven and three. Do you see them react to the art in your home?
I would say they are quite "used" to it and they do have their favorites. Sometimes they ask what a painting portrays or comment on the feeling of the painting. In the end I do hope it will enrich them one way or another.
How important is it to you to expose children to art?
It's very important, not that I want to be too pretentious about it. But I think all children should be given the opportunity to enjoy all forms of art in school. The importance of it should not be ignored. It inspires more discussions, feelings, and originality than anything else I know. Art is a bit strange, fictional, and obscure. And that is what makes it so strong in helping kids, and everyone else to develop and foster the skills to think critically and creatively. It makes our minds awesome!
By which measures does "great" art break away from "bad" art?
What's hard for people to accept is that the issues of art are just as difficult as the issues of finding a cure for cancer; you cannot expect to open up a page about cancer and then fully comprehend it. People aren't born experts, we are the result of great effort and hard work. So still, I find it hard to tell one piece from another and make the judgement from good to bad. Having said that, the appreciation of an artist's work relies to some extent on a consensus that is formed among the art world at a particular moment in time that can also respond to a trend. Just because there is agreement that a piece of art is great at one point in time does not mean that it will be important enough in the long run to enter a place in art history.
Are there any up and coming galleries in Stockholm, Sweden, or the rest of Scandinavia that particularly impress you?
Not sure if the "up and coming" is correct but I try to keep my eyes on the artists that are coming out of Skomakeriet in Stockholm, Oscar Carlson's half-permanent space Issues Gallery, Galleri Mejan, the art space run by the Royal Institute of Art in Stockholm, POM Gallery in Mariefred, Galleri Ping-Pong, and Johan Berggren Gallery both in Malmö, as well as Stockholm-locals ANNAELLE, Steinsland Berliner, and Belenius.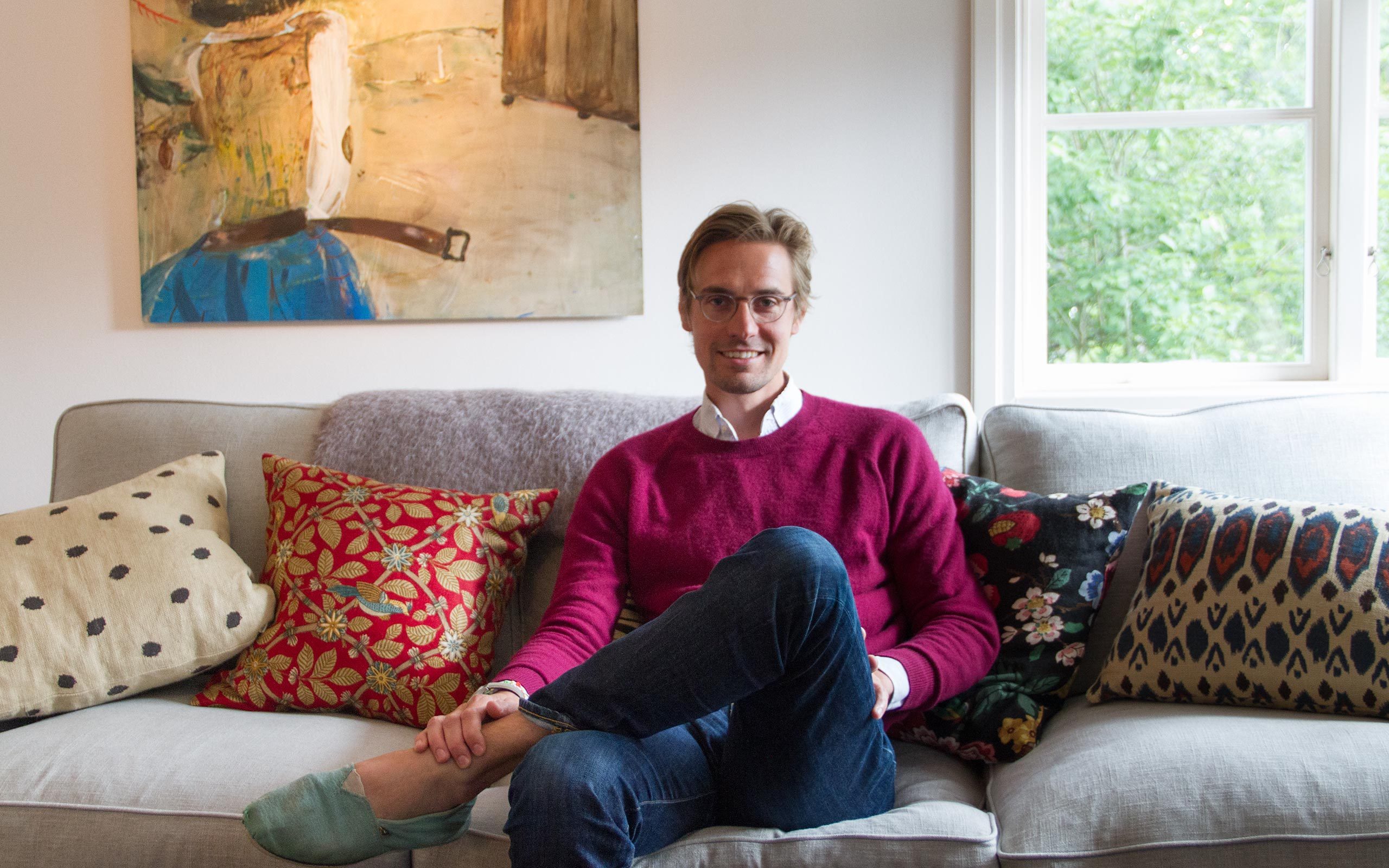 Can you think of any artists from Sweden or from Scandinavia who we might hear more about in the future?
There are many. I would be hard pressed to come up with a short-list of names, but to me Ida Persson, Kristoffer Zetterstrand, Timothy Crisp, and Emma Bjurströ seem to stand out. Finally, I hope that Emil Westman-Hertz's work will continue to be discussed, despite the fact that he passed away recently.
Are there any artists or concrete pieces of art that might soon enter your collection?
I have been looking at Dutch-Brazilian visual artist Rafaël Rozendaal for quite some time now, as well as his Swedish friend Jonas Lund. And I would love to own a sculpture in my garden from Swedish artist Willem Andersson one day. Also Patrik Andiné has for many years intrigued me with his meticulous attention to detail.
You have spent a long period in London, before returning to Stockholm in 2013. How do the art scenes of both cities compare?
London is of course much more influential. The city attracts a global elite. And with that come the international trophy galleries such as David Zwirner, Pace, Lisson, Skarstedt, Gagosian, White Cube, and Marian Goodman. Then, for the last 14-years, Frieze London has established a strong position among art fairs, bringing the art world to the British capital.
Both cities have an impressive list of museums relative to their size. London with Saatchi, Tate, Serpentine, the Royal Academy of Arts, and Whitechapel has used the culturally rich city to promote itself across the world. Stockholm is doing the same with established names but also a refreshing wave of more recent private initiatives such as Magasin III, Artipelag, Bonniers Konsthall, and Sven-Harrys Konstmuseum. On a personal level, I reckon the London art events are more fun, tempting, and professionally polished.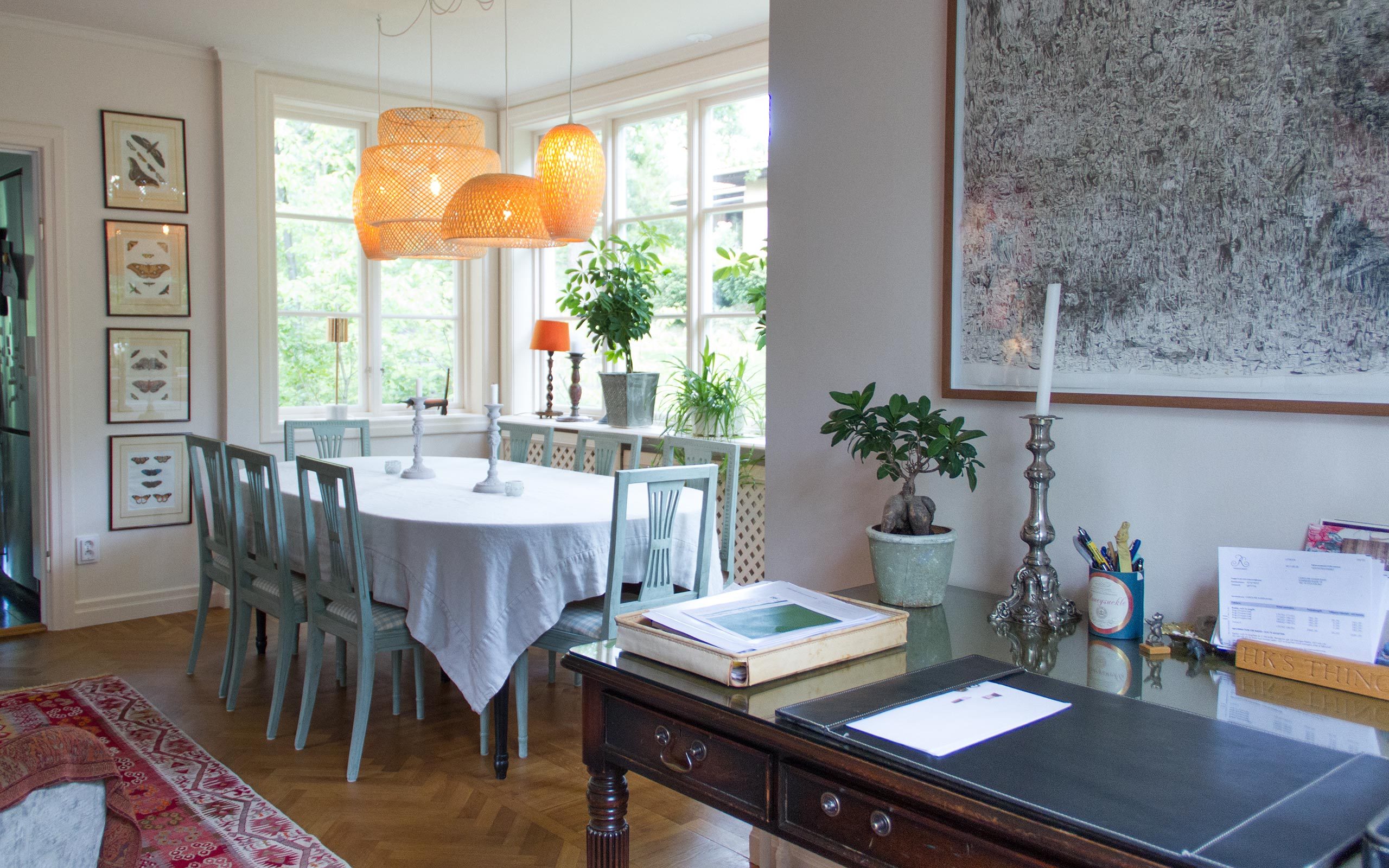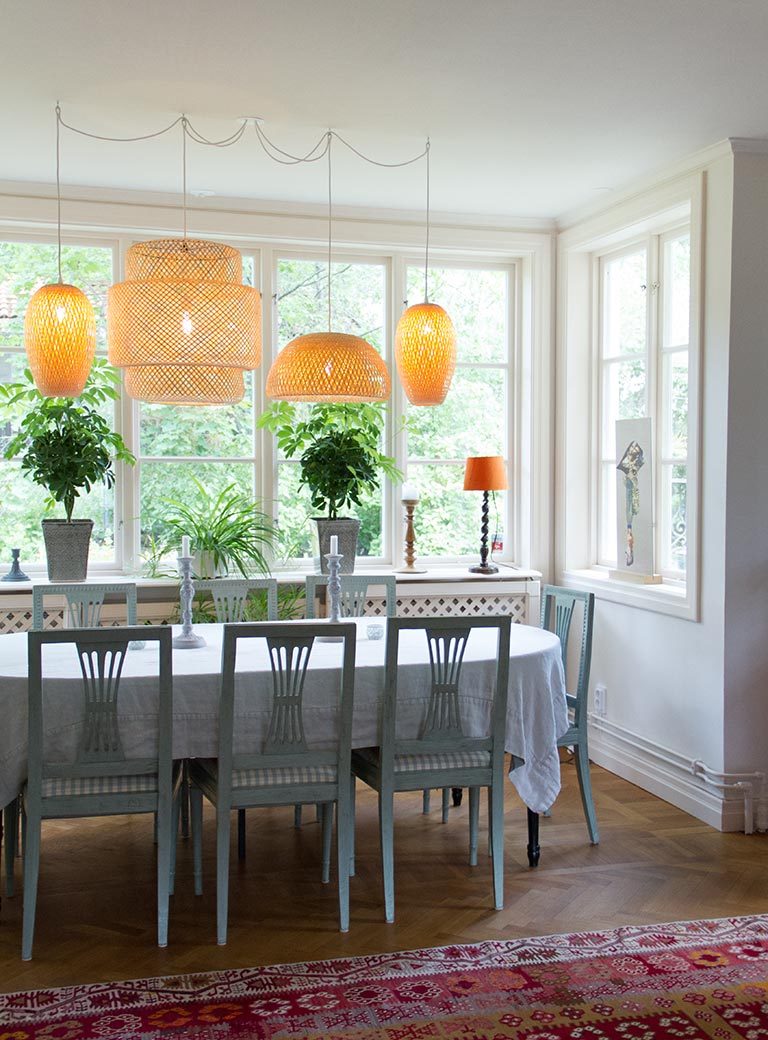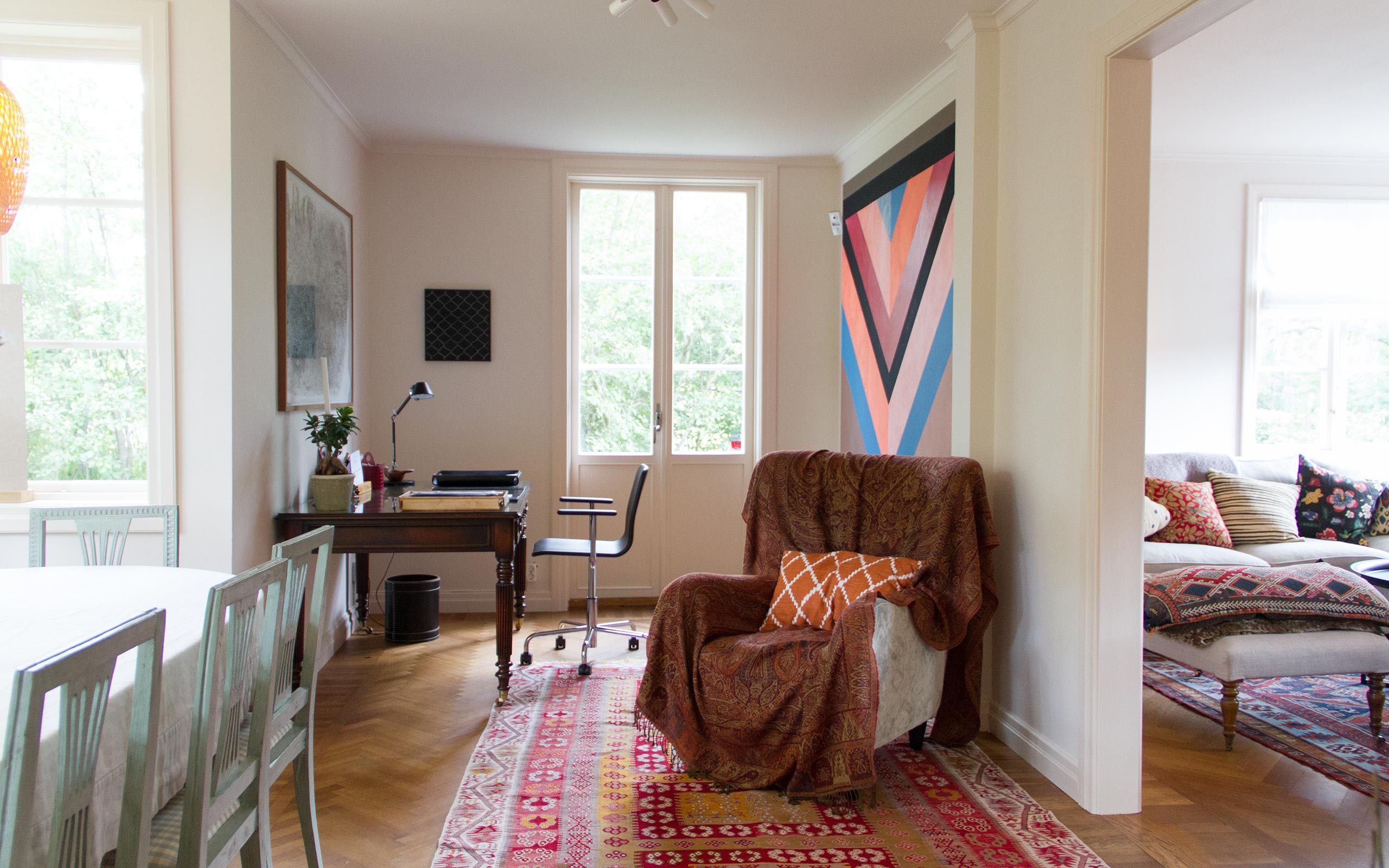 After your return to Stockholm you set up an online art platform with an associated app. On what beliefs did you found Artworks?
Art is becoming a conversational topic around the dinner table. However, most people still feel like idiots when exposed to the art scene. We believe, in order to enjoy art more, and to become more proficient at it, people need to see as much great art as possible. But how do I end up in front of it, if I don't know that it exists? We wanted to create something that would help people navigate the jungle of available art – a pocket-sized art guide.
Aren't many art platforms serving this need already?
Many of the available platforms serve a clientele that is already art-savvy – the inner circles of the art world so to speak. Of course, I'm biased but we like to believe that our edge is being inclusive and understood by everyone. Art is the biggest untapped market in the world. Only a fraction of people can afford to purchase art. Anything that successfully manages to lower the barriers to entry for the less street-wise art scene goer will become hugely successful, whilst helping the artists, too.
The world has become more digital. Today there is an app for every aspect of everyday life. Is the future of buying art a digital one?
The online space certainly has changed the way we experience, exchange ideas, and talk about things. Especially a younger generation – tomorrow's collectors and art fans – are increasingly culturally interested, but also disoriented. Their first go-to-point is digital. Digital tools play an increasingly critical part in the art world today. To limit art consumption to a brick-and-mortar exposure only would be ignorant, and not recognizing art's full potential. The secondary market for art today is fully dependent on a successful digital strategy. I predict the same for the primary art market. But as long as we live in the 'real' world we will always appreciate and enjoy art in person. But I would say both worlds are relying on each other, and will do so increasingly.
As of now, your current offer refers mainly to the Nordic art scene.
Yes, we still cover predominantly Sweden and are currently reaching out to our Scandinavian neighbors. But this is just the next step before taking Artworks more international.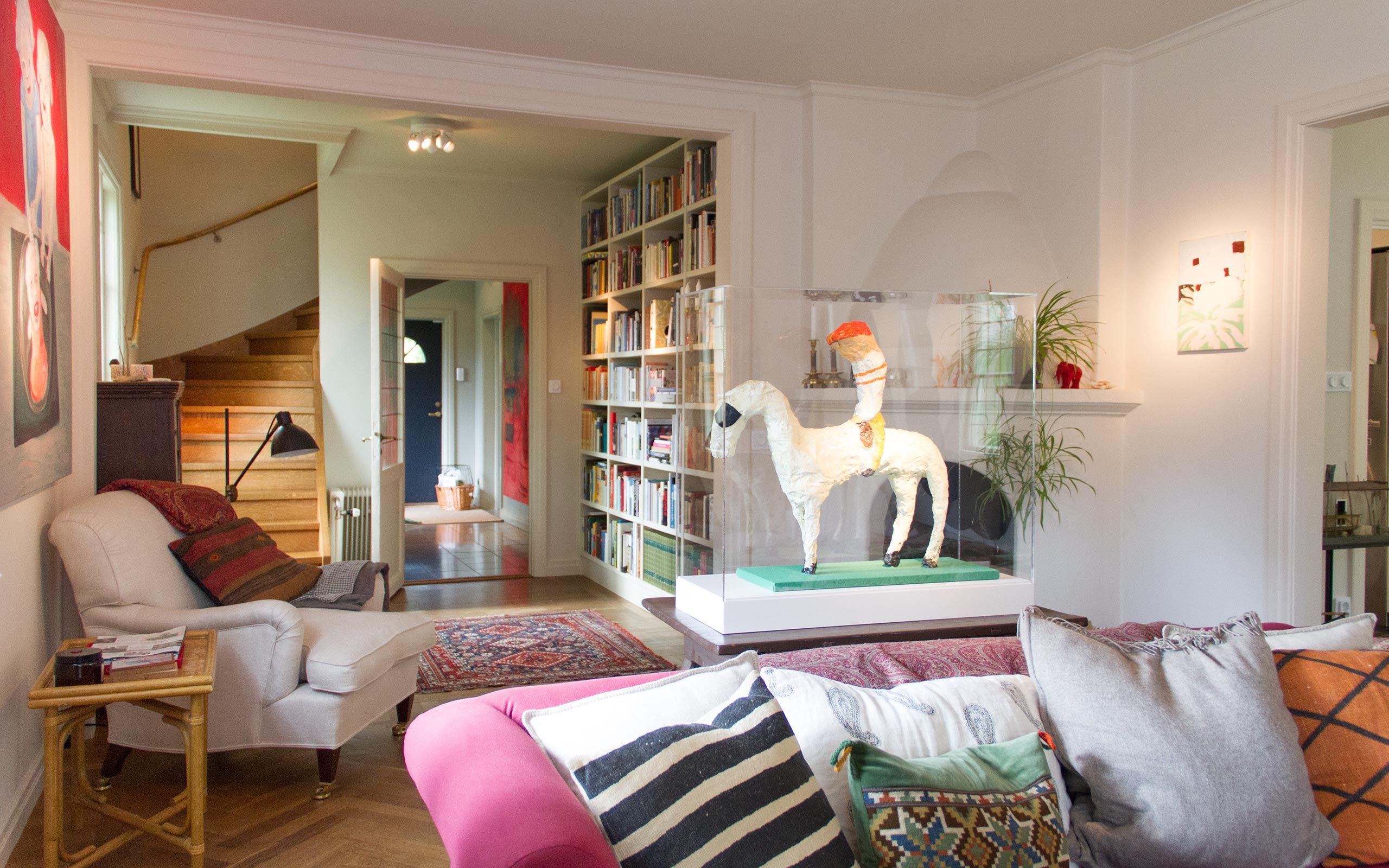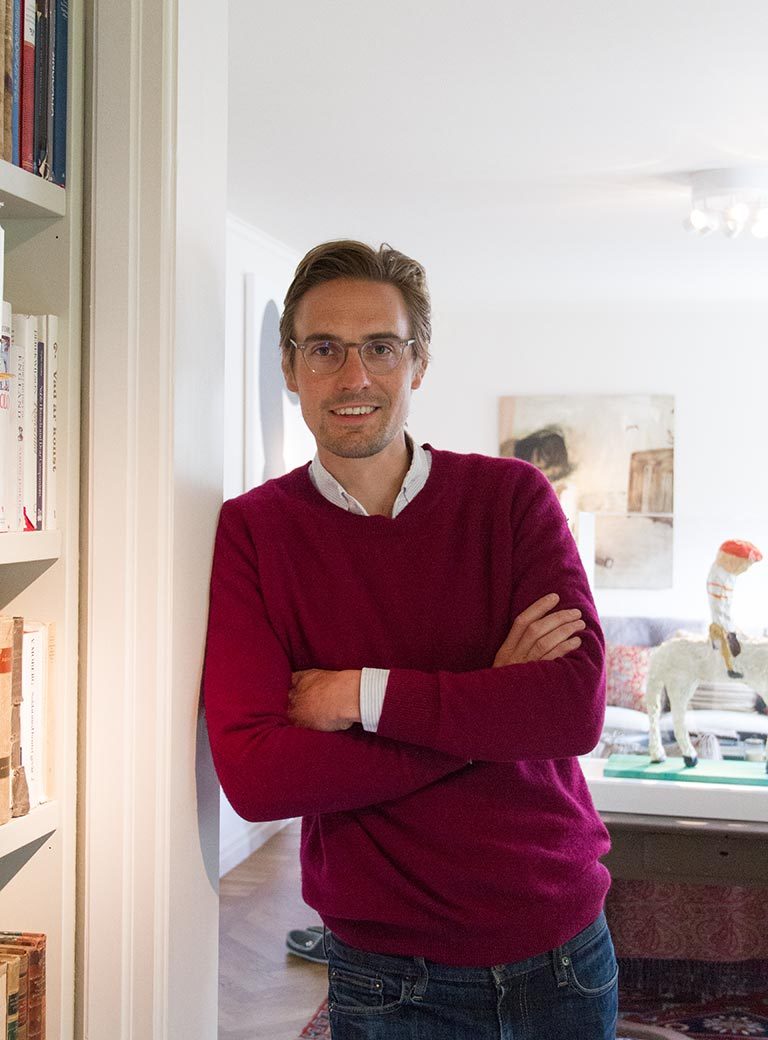 How do you find great art for yourself, other than using Artworks of course...
Always and only Artworks obviously! (laughs) But, seriously speaking, it is very often word of mouth or coincidence that one happens to stumble upon something. One of our favorite artists we actually found when we spotted a lovely painting on a wall in an English house that an interior design magazine had featured.
Sweden is a quite egalitarian society, where material wealth has traditionally been understated. Does this impact on your local art scene, how people collect, or how they show off their collection?
This culture of understatement might indeed explain how collectors are showcasing their collections, but I doubt that it has had an effect on their approach to collecting. But, even in Sweden, I see this low-key profile is disappearing. It's no longer an issue these days to show your neighbors that you are chauffeur-driven to work, keep homes around the world or enjoy traveling by private jet. That mirrors the attitude to collecting and displaying art as well. If Swedish collectors may not go for the "big trophy" works, then it is because these works are usually swept straight off the market by financially potent collectors from the Middle-East, Asia, or from the U.S. before anyone in Sweden stands a chance of seeing them.
Apart from a few big names, including Ólafur Elíasson or Nathalie Djurberg, one does not hear much about art coming from Scandinavia.
Actually our art scene is quite vital and flourishing, but you are right in saying that it may not have that international reach just yet. So far, our creative industries have produced major exports in the domain of design, fashion, gaming, and of course music. And our technology sector is growing. To me it is just logical, and more a matter of time, that the world will hear more about art from countries like Sweden in the future.
What would be your piece of advice to someone starting her or his own collection?
The first commitment on buying a piece of art will be daunting. But there is no point in hesitating. You just need to stay curious and not be afraid to ask when you see something you like.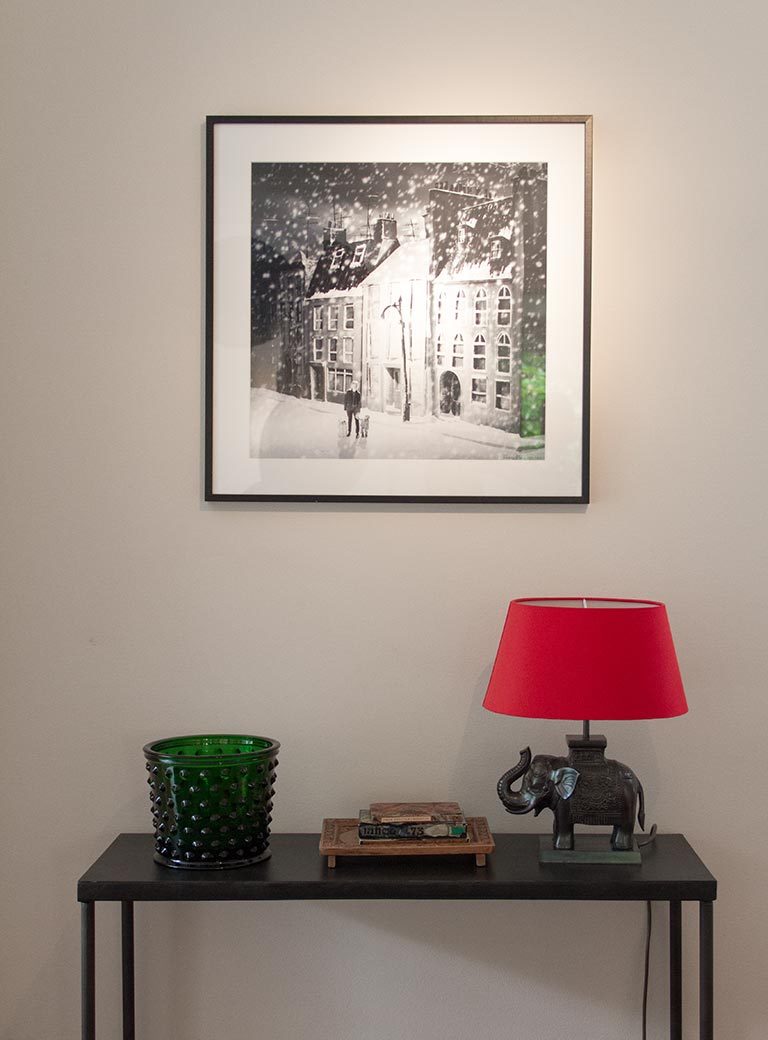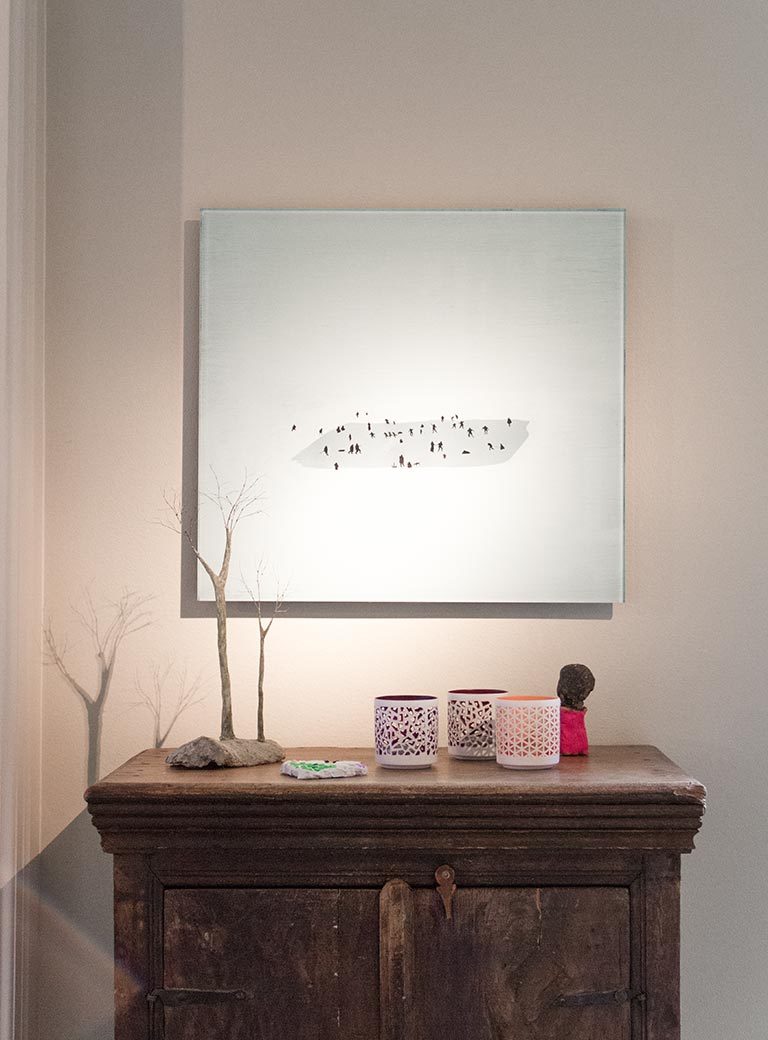 Interview: Florian Langhammer
Photos: Florian Langhammer